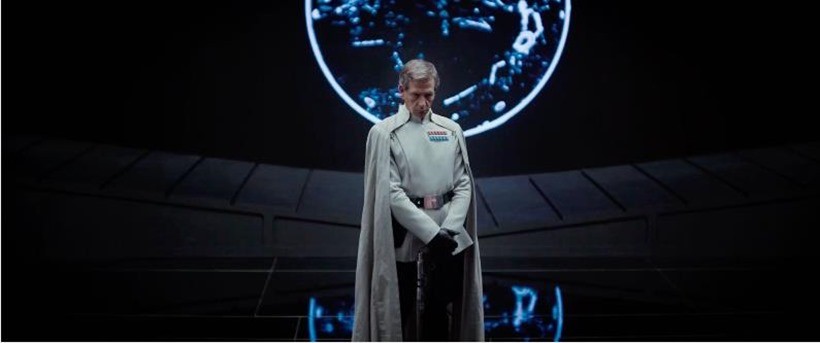 PUNCH IT CHEWIE! Star Wars: The Force Awakens may have been a smash hit last year, but it was a film that made good use of nostalgia and familiarity to create a more updated version of the first flick in that series. It was family friendly stuff, setting a tone that mixed special effects action with some wonderfully warm moments and plenty of character building.
But Gareth Edward's upcoming Rogue One: A Star Wars Story looks like it'll only have some of those qualities present. There's a colder sense of character building in that first trailer and rightly so, as the story of the rebel alliance working undercover to get their hands on the plans to the first Death Star isn't exactly the kind of story that someone like Jar Jar Binks could goof around in. It's looking like a grittier, harsher reality that is being created by Edwards and his crew.
And Disney isn't happy.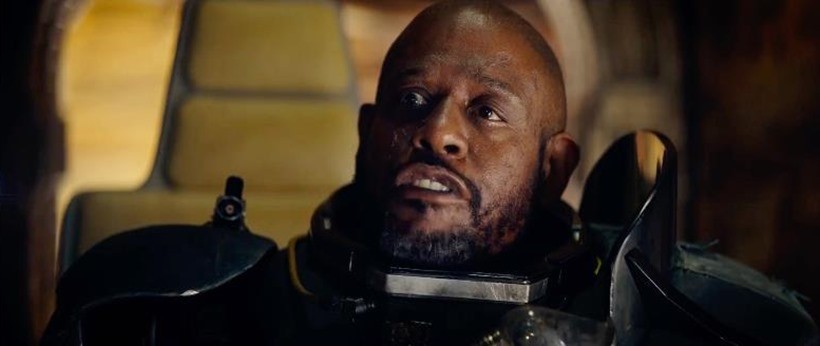 That's according to Page Six, a website whose sources managed to break the news of Alden Ehrenreich getting the nod as the new Han Solo. According to leaks on that site, a first cut of Rogue One was shown to the big cheeses at the house of mouse and "bosses at Disney are not fully satisfied with the first cut from director Gareth Edwards." Which means that some reshoots will need to be done according to the rumours, four weeks worth in July as "Disney won't take a back seat, and is demanding changes, as the movie isn't testing well."
Reshoots are commonplace these days however, as studios and directors regularly have to battle it out to see a certain vision of a movie make it to the big screen. No one is saying that Edward's film is bad, but films like this are all about compromise. Who knows, a better movie might surface from these reshoots. Deadline though claim that there was in fact no test screening and the reshoots are just par for the course with big Hollwyood productions. Their sources reckon that Rogue One was just "lacking the edge that Force Awakens had, and the story needs to jell [sic]".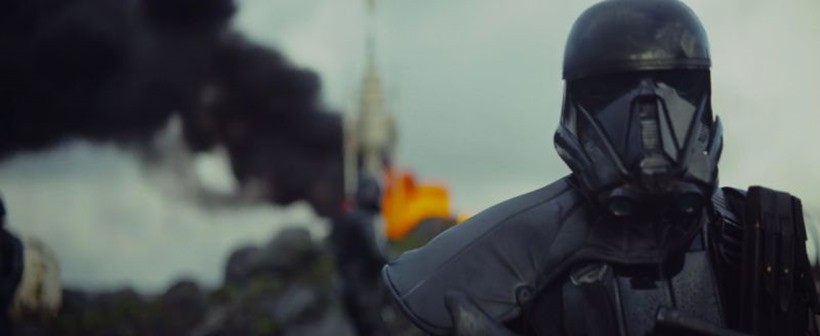 A Disney source speaking to Collider added:
The filmmaking team and the studio always anticipated additional shooting and second unit work to make the film the absolute best it can be, and the actors were aware there would be additional shooting. Coming off 'The Force Awakens,' there's an incredibly high bar for this movie and we have a responsibility to the franchise and to the fans to deliver the best possible movie we can.
Right now, Rogue One: A Star Wars Story is still on track for a December 16 opening this year. The film stars Felicity Jones,Diego Luna, Forest Whitaker, Donnie Yen, Alan Tudyk, Mads Mikkelsen, Riz Ahmed, and Ben Mendelsohn. I have a neutral feeling about this one, although a reported appearance of Darth Vader could ease my concerns somewhat.
UPDATE: Since the time of publishing this story, some new details have come to light. Variety's Justin Kroll and THR's Borys Kit have taken to Twitter to reveal what they know about the project, and it seems that the reshoots are predominantly focused on giving the movie a bit more of the classic Star Wars feel, as well as more than likely introducing a very recently cast HAN-some young actor.
Sources say reshoots are expected on ROGUE 1; nothing to worry about, most of the shoot will involve the cameo of a very important character

— Justin Kroll (@krolljvar) May 31, 2016
ROGUE ONE, according to one of my guys, as prequel-ly as a prequel can get, leading up to 10 minutes before A NEW HOPE begins.Tone matters.

— Borys Kit (@Borys_Kit) June 1, 2016
Yes, there will be more shooting for ROGUE ONE. The first cut was pretty serious. The new stuff to inject fun, "classic" #StarWars feel.

— Borys Kit (@Borys_Kit) June 1, 2016
In case you didn't pick up on my blatant hint earlier, that "very important character" is more than likely the young Han Solo played by Alden Ehrenreich, who was recently cast by Disney. A young Han Solo had been rumoured for a while now as the timelines match up perfectly, and this could be a nice way to introduce the character before his own solo movie (pun fully intended).
Last Updated: June 1, 2016