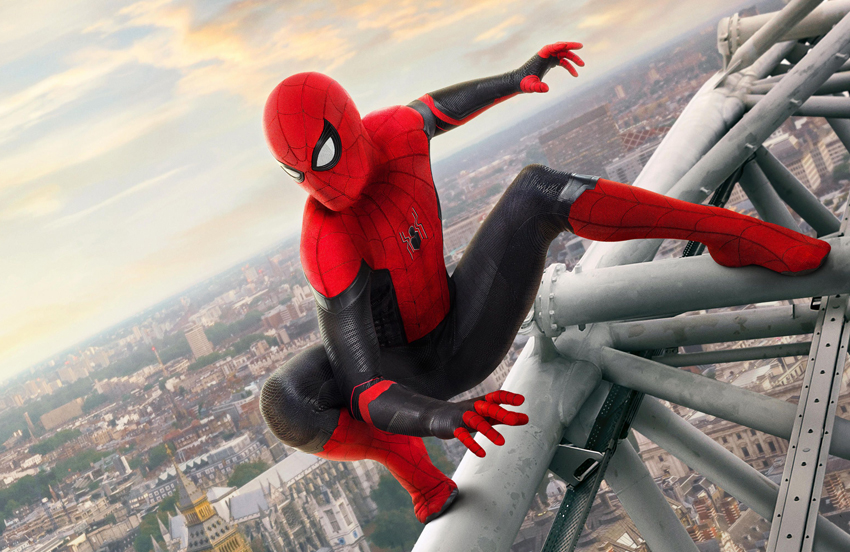 It's annoyed me for a while now that we've already had a trailer for Spider-Man: Far From Home. That may be an odd thing to say, but by having a preview out for a movie featuring a title character that is supposed to be a pile of dust at the time, it really cheapens that dramatic effect. Yes, we knew that there was no way that Marvel would keep Spider-Man and the rest of the characters dusted in Avengers: Infinity War dead by the end of Avengers: Endgame, but at least Marvel stuck to the gameplan and refused to officially comment on their plans after the end of the latter historic film.
Of course, Sony still owns the rights to Spider-Man (they just allow Marvel to use the character and co-produce thanks to their deal), and they were the ones who insisted on that first trailer. However, maybe Marvel managed to get them to compromise in some regards and hold back on some aspects of the Far From Home's advertising. That's what it sounds like based on a rumour from the usually very reliable Trailer Track.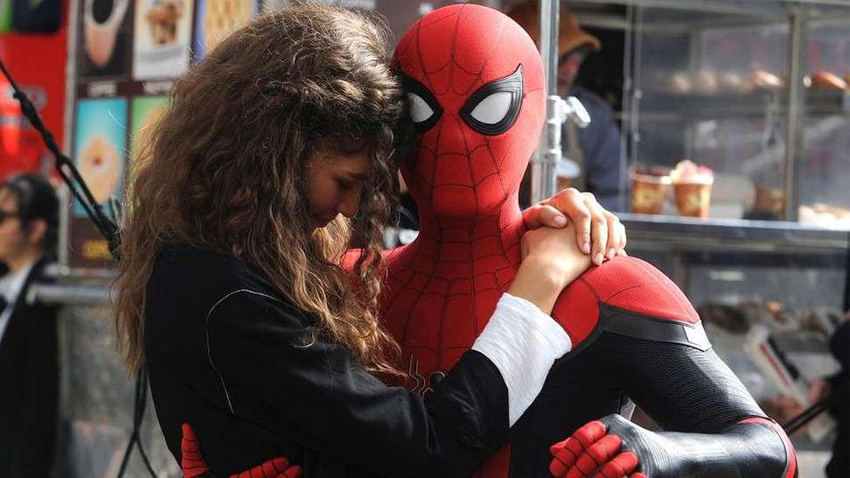 The movie trailer focused site has heard from their sources that the next Far From Home trailer will be dropping early this week and has already been sent out to certain European outlets. What's interesting about this trailer, is that for the first time in Hollywood history, it will come with a spoiler warning. The trailer will allegedly kick off with a message from star Tom Holland advising viewers that anybody who hadn't seen Endgame yet may not want to watch the preview as it addresses some major plot points from that film. With Far From Home being set straight after the events of Endgame, and according to Marvel Studios boss Kevin Feige, the actual end of Phase 3, this is not wholly unsurprising. However, what may be is the rumoured plot point that the trailer will be addressing.
According to Avengers: Endgame director Joe and Anthony Russo, the ban on spoilers officially lifts today as all the hardcore fans would have seen it by now, but we're still pretty nice people around. So if you haven't seen Endgame yet, for whatever reason, then I'm going to advise you that you may want to stop reading right now as what we're about to discuss has a MAJOR SPOILER WARNING. For everyone else, scroll down past the poster below.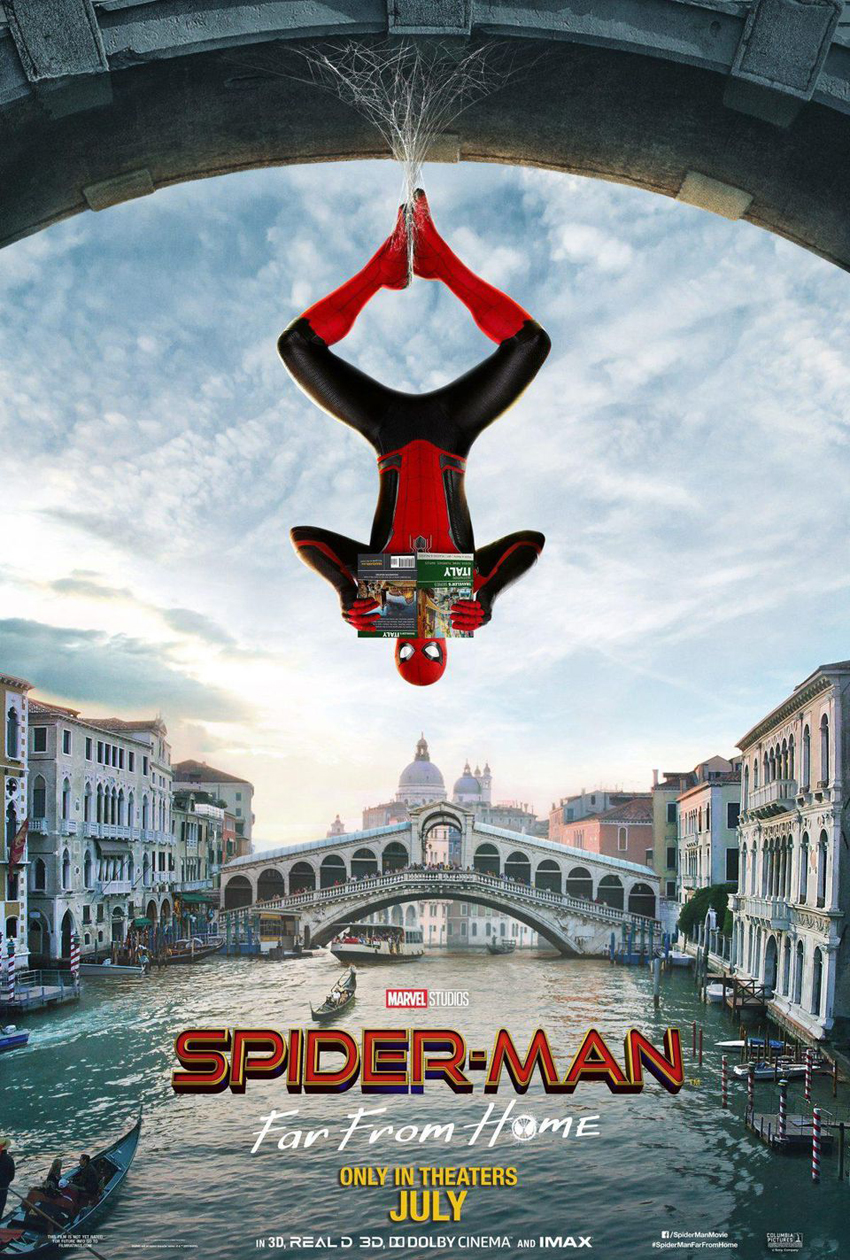 One of the most intriguing aspects of Avengers: Endgame was in how the time-travelling actions of Captain America, Iron Man and the rest of the heroes seemingly created several alternate timelines. We've even heard hints from co-director Joe Russo that we may explore those stories in the future.
Well, that future may be arriving sooner than expected because according to MCU Cosmic's reliable Jeremy Conrad, our first official introduction of this Marvel multiverse will be in the new Far From Home trailer. The preview will allegedly include a scene where Samuel L. Jackson's Nick Fury informs Holland's Peter Parker that Jake Gyllenhaal's Mysterio is actually from "a different Earth".
We've already spoken about how, despite his appearance in the first teaser trailer, Mysterio is almost certainly Far From Home's central villain (he's one Spider's most long-running baddies in the comics). But this new revelation, if true, will be a truly surprising twist.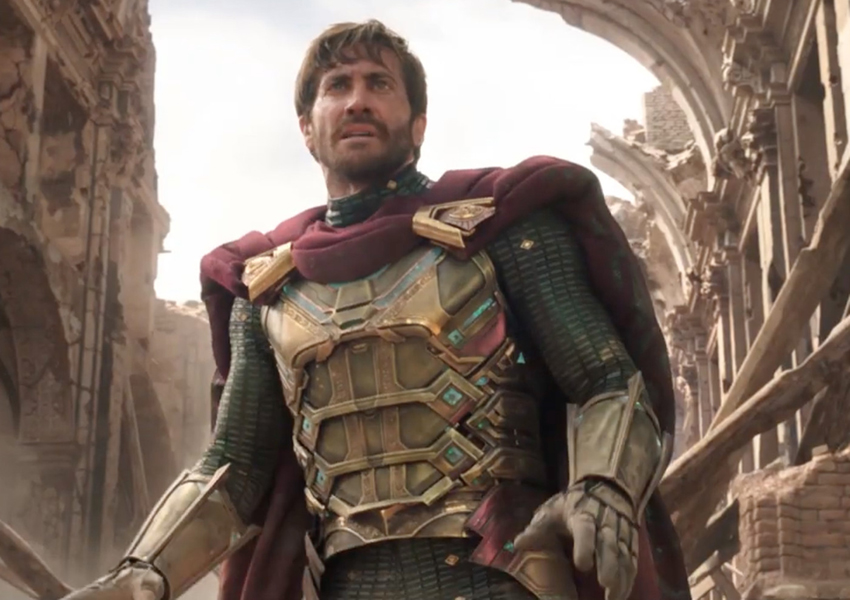 It's believed that Fury's claim will be the explanation for Mysterio's apparent supernatural abilities, but comic book readers know that he actually doesn't have any as it's all just theatrical illusions using high-tech gadgetry. So it could be that this is another layer of subterfuge on Mysterio's part, but we also have to remember that the Marvel Cinematic Universe has made a habit of deviating from established comic book lore when it suits the narrative, and especially as a means of surprising longtime fans.
My only concern is that if this is the case, it's probably not going to be revealed in a trailer. Not even Sony are that silly. So this may just more misdirection and not our actual first look at a character from one of these alternate time lines and universe's hinted at by Endgame. I really hope it is though, as it dovetails perfectly into my pet theory that Marvel will be slowly dropping hints about alternate universes as a build up to an eventual Secret Wars adaptation as their next big franchise arc.
Spider-Man: Far From Home will see director Jon Watts return and also stars Zendaya, Cobie Smulders, Jon Favreau, JB Smoove, Jacob Batalon, Martin Starr, and Marisa Tomei. It is scheduled for release on 2 July.
Last Updated: May 6, 2019