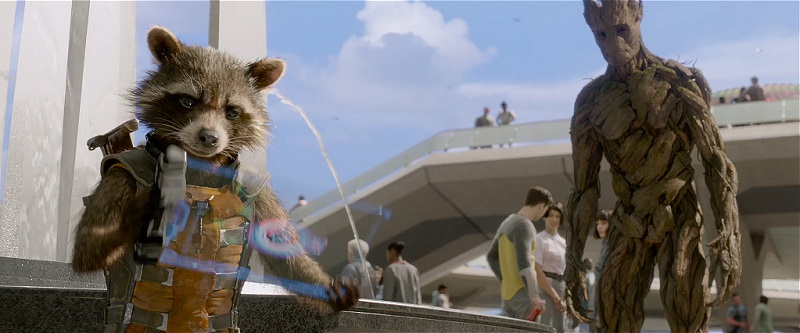 It appears that Disney's current plans for their Marvel properties with their new streaming service Disney+ are all about digging deeper into some of their ancillary characters (like Loki, Scarlet Witch, Falcon and Bucky) that we get to spend less time with from the movies rather than launching series around new comic book characters that they have yet to explore. A plan that Disney appears to be firmly sticking to as a new rumour from That Hashtag Show suggests that two of the most beloved characters from Guardians of the Galaxy, Rocket and Groot, could be getting a series of their own.
The smart-talking Racoon and sentient tree pal with a limited vocabulary certainly make for a fun and engaging duo on-screen and considering they have been a team long before we got to meet them for the first time in the first Guardians film, means that there is certainly room to develop stories from before their big team up and show us how the pair got to be so attached to each other through the various (mis)adventures that they went on.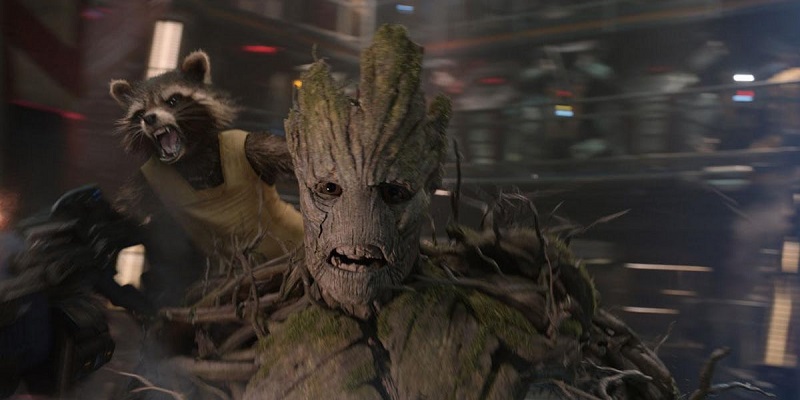 However, that been said, the rumour doesn't necessarily suggest that the series will be a prequel, but given that plans for future Guardians movies are still in the works despite director James Gunn's firing, it's highly doubtful Marvel would want to move a story forward that could mess with their cinematic timeline. Having a prequel series of the two, with a returning and bigger Groot seems like the obvious choice here. Not to mention they already had a series of comics they starred in after forming part of the bigger Guardians of the Galaxy. With the characters obviously been CGI, we don't need to worry about the actor looking a little older (provided Bradley Cooper and Vin Diesel would be willing to voice their characters for the series).
The big concern which Disney would need to address should they choose to bring this dynamic duo into their own series, is to somehow find a way of sustaining the laughter and magic they bring in small doses into larger quantities. Especially given that one of them has nothing more to say than remind us that he is indeed "big".
It's another exciting possibility for Disney's upcoming streaming service that is set to compete against the likes of Netflix and Amazon. Though I do think that if they really want to win people over with exciting Marvel series, they should perhaps focus on giving us new stories and characters rather than just building on the existing ones we're already familiar with.
Last Updated: November 21, 2018