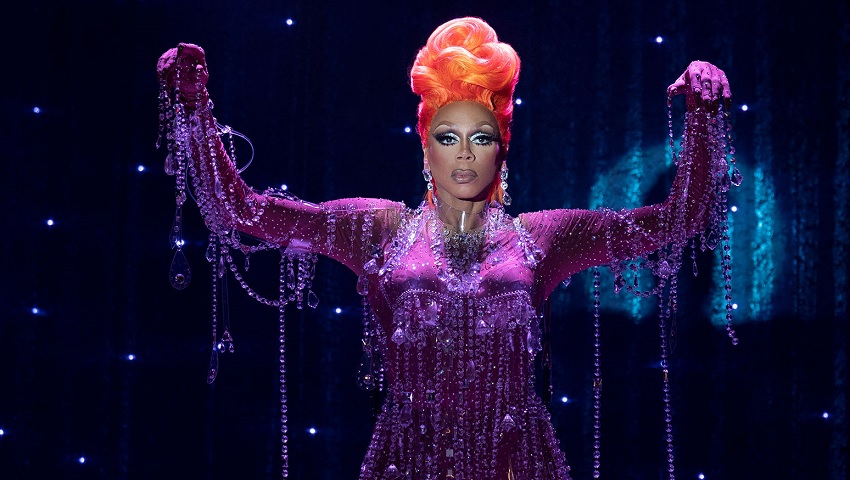 The flamboyant RuPaul is unarguably the world's most famous drag queen. For the last ten years he's hosted the reality show RuPaul's Drag Race, winning six Emmy awards in the process, and is also an author, singer, songwriter, and actor – and all of those talents are coming into play in his upcoming Netflix series.
AJ and the Queen is a road trip comedy series starring RuPaul as Ruby Red, a down on her luck drag queen travelling from town to town across the US in an RV, when she inadvertently ends up taking in a recently-orphaned young girl, AJ (Izzy G. – The Highwaymen).
The show's official plot synopsis is as follows:
RuPaul stars as Ruby Red, a bigger than life but down on her luck drag queen who travels across America from club to club in a rundown 1990's van, in order to recoup the savings recently stolen from her. She's paired up with AJ, a recently orphaned, tough-talking, scrappy 11-year-old white girl stowaway. As these two misfits, one tall – one small, travel from city to city, Ruby's message of love and acceptance winds up touching people and changes their lives a little for the better.

This fun, outrageous series explores ideas of family, friendship, love, and loss. Together they help each other navigate the heartbreaking past, the challenging present and a hopeful future as Ruby and AJ travel the USA searching for a little happiness and the very best breakfast waffle. Part Priscilla, Queen of the Desert, Part Touched by an Angel. Oh, and RuPaul performs a killer musical number in every drag club.
Let's take a look:
There's no denying this is definitely schmaltzy and cheesy, nor that while RuPaul might be the world's most famous drag queen he's not the world's greatest actor. But I'd also be lying if the sheer exuberance, outrageousness, and devil-may-care attitude of the show doesn't give it a unique charm – and I chuckled at a few of those lines, which is a big plus.
What do you think?
AJ and the Queen will premiere its ten-episode-long first season on Netflix on 10 January. It also stars Michael-Leon Wooley, Josh Segarra, Tia Carrere, Katerina Tannenbaum, and Matthew Wilkas.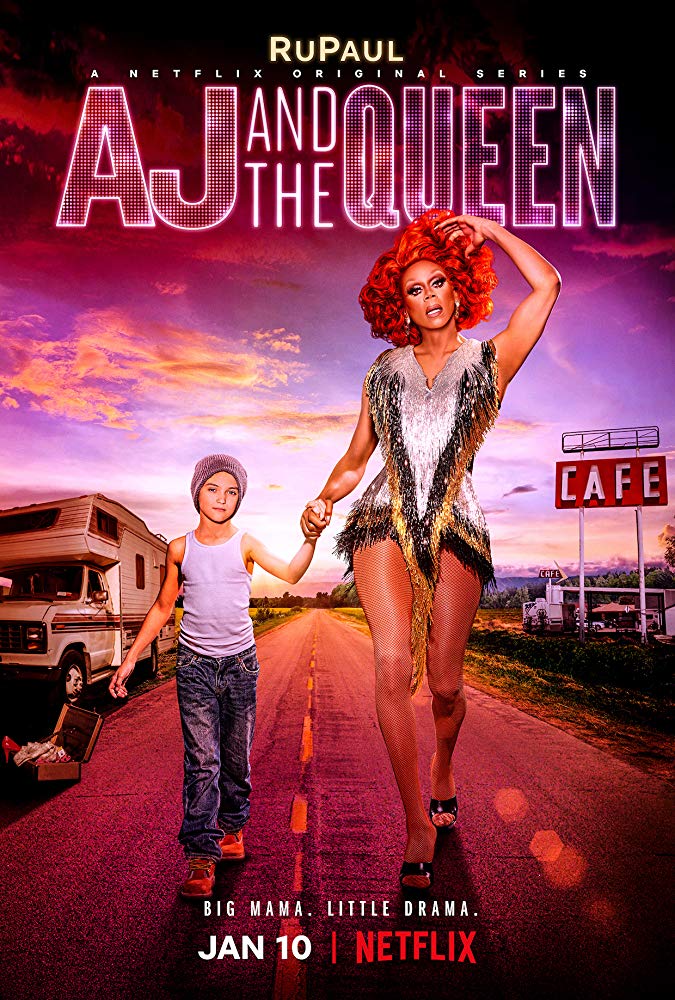 Last Updated: December 5, 2019