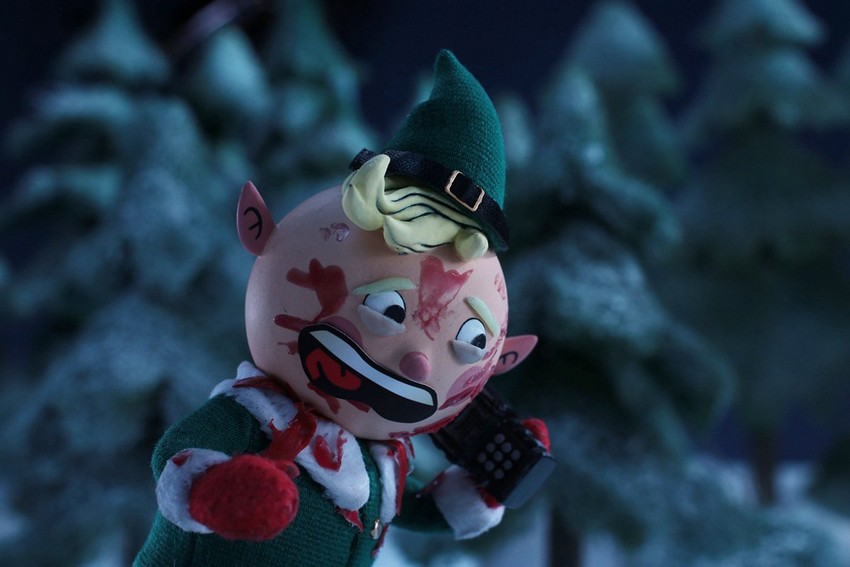 The Predator is one of the greatest hunters the galaxy has ever known. Earlier this year though, the famous multi-jawed alien with a thing for full-body fish-net stockings went on the hunt for a new start to its franchise, and failed miserably. Shane Black's The Predator, despite the action movie pedigree of the filmmaker, ended up a confused mess of a movie, overstuffed with bad humour and even worse ideas. Luckily, it's not the only Predator offering in 2018. No, it's time for the Predator to jingle all the way in an upcoming Holiday Special.
Airing on Comedy Central on 19 December during Bojack Horseman, The Predator Holiday Special is a stop-motion animated short film that sees the fierce hunter on the trail of none other than Santa Claus. Not caring if it ends up on the naughty list, the short will see the Predator blasting his way bloodily through elves and reindeer to get to ol' Kris Kringle, as you can see in the first trailer below.
HO HO HOOOOOLY SHIT THAT REINDEER HAD A MINIGUN!
This completely wacky-looking special is being released by Fox as part of its promotion for the home/digital release of Black's The Predator on 18 December, which is actually oddly fitting. Black has had a habit of either setting his past films during or having some reference to Christmas. That didn't happen in The Predator and now we know why, and I couldn't be happier.
There isn't much info available on the special for now, and while we don't actually get a look at the Predator itself in the above teaser, we do get some new pics courtesy of Bloody Disgusting. They look gloriously absurd, especially the one of the reindeer packing some heat, so I can't wait to check this out in full.
Last Updated: December 14, 2018