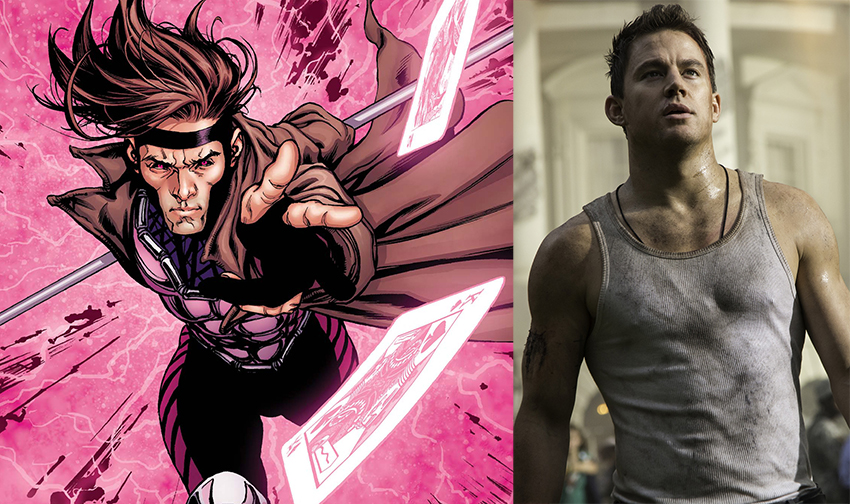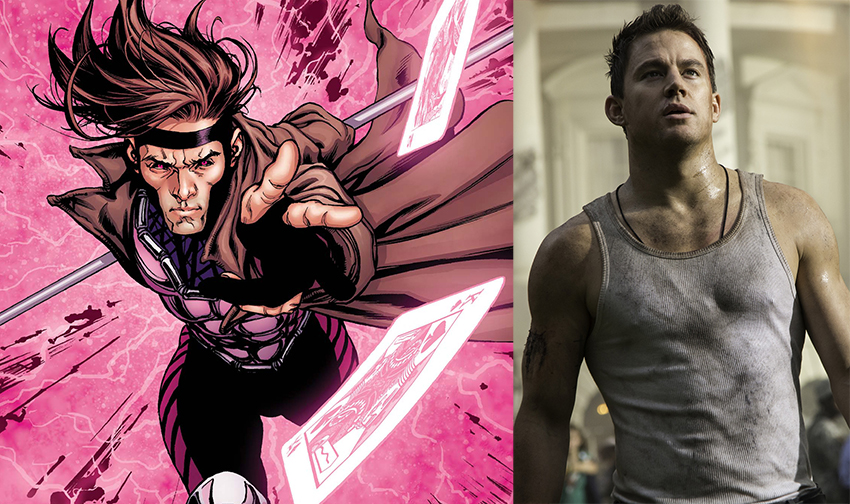 We first heard word of Channing Tatum starring in a solo Gambit movie way back in 2014. At the time, reports suggested that the fan-favourite Tatum would take on the role of the card-slinging Cajun mutant in X-Men: Apocalypse before headlining his own movie. That obviously didn't happen (and based on how meh X-Men: Apocalypse turned out, that may be a good thing), but since then we've really not seen anything about the movie.
Well, anything other that director Rupert Wyatt (Rise of the Planet of the Apes) first joining and then leaving the project, and then having his replacement, Doug Liman (Bourne Identity, Edge of Tomorrow), do the same in-and-out of the director's chair. At one point, with the production leaderless, it was even rumoured that Tatum himself was bailing on it, but luckily though he officially committed to the movie a short time later. So where does that leave Gambit now?
Fox's X-Men cinematic universe is going through a fair bit of change at the moment. The upcoming X-Men: Dark Phoenix will be taking the X-Men to outer-space, New Mutants will introduce a new generation of heroes, X-Force is looking to get horrific, Logan has ended Hugh Jackman's run as Wolverine in dramatic R-rated fashion, and Deadpool 2 will probably be even more insane and non-family friendly than the first film. This is a very different X-Men landscape than a few years ago, and that may just be what is holding Gambit back. That seems to be the sentiment from Tatum himself who spoke to Yahoo at the San Diego Comic-Con about it.
We got really lucky. We had a first draft it was good, but we were coming to it at a time at that creative phase of [the X-Men], where these movies went through a bit of a paradigm shift, where the X-Men movies and the superhero movies with Logan and Deadpool really broke down a lot of doors for us. We were trying to do some things that we actually weren't allowed to do, and they just smashed down the doors, so we're giving it a bit of a rethink.
With the massive critical and commercial success of both Deadpool and Logan – with the latter even being mentioned in the Oscars water cooler talk – all of a sudden we've been seeing the"R-rated" buzzword thrown around with several comic book projects. The thing is though that Deadpool and Logan were successful because their characters deserved an R-rating to fully explore them. That is definitely not true of every comic book property, as Tatum continued.
We're not quite going there, because I enjoyed Gambit as a kid so I don't want to rule out PG-13. But some of the stuff we want to do is a little bit R, but I'm not sure we want to go full R yet.
Gambit's backstory as a ladies man who was originally part of a New Orleans thieves guild and who has some connections to X-Men villains is not your typical goodie two-shoes hero origin, but it's not exactly exceedingly dark either. Yes, it can get violent in places, and honestly I've always thought that Gambit's mutant ability to charge objects with explosive kinetic energy should be much more devastating than the way it usually gets depicted, but I just can't see an especially compelling argument to go full R-rated. You know, other than the R-rated Deadpool and Logan made lots of money, which is probably all the suits at Fox are seeing right now. The studio doesn't have a panel at Comic-Con this year, so unfortunately we probably won't be hearing more info this weekend.
Last Updated: July 22, 2017