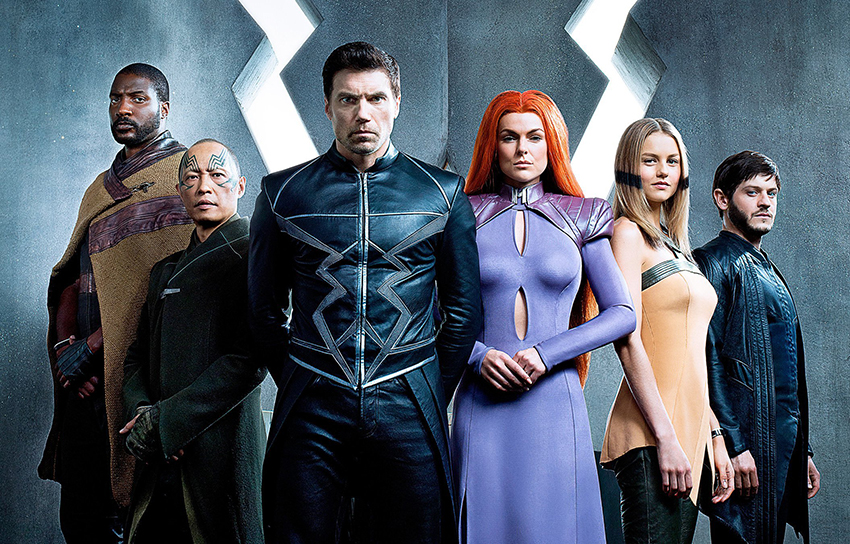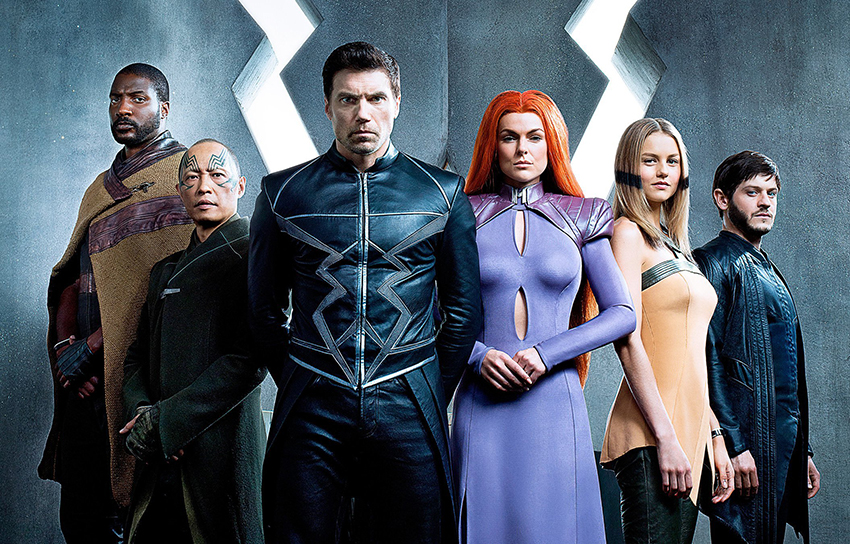 I love Marvel's Inhumans. That's the actual comic book characters created by Stan Lee and Jack Kirby way back in the day. Their mythology of being the result of genetic manipulation of early humans by the Kree alien race is rife for good storytelling, which is why I was really stoked when Marvel's Agents of SHIELD TV series started introducing Inhumans. The show couldn't touch the big guns though, the Inhuman Royal Family, as that was being kept for a feature film. A feature film which then totally fell apart.
Luckily, out of the ashes of that disaster rose Marvel's Inhumans, an upcoming big-budget 8-episode miniseries that would be making history by being filmed in, and premiering on IMAX. Anson Mount was cast as Black Bolt, the King of the Inhumans with a voice so powerful that it can flatten mountains, while Game of Thrones' Iwan Rheon was cast as his mad brother Maximus, who covets what the king has. Everything sounded amazing. And then that first trailer came out. Inhuman? More like Inhu-MEH, amirite?!
But last night, during a special panel for the upcoming show held at San Diego Comic-Con, a brand new trailer was released and this one… well, actually I think this one looks even worse. Ignoring the fact that both trailers are poorly edited so that it doesn't actually explain to newcomers who the Inhumans are or why Black Bolt can't talk, there is also a bunch of really iffy CGI on display here. Fans baulked at the first trailer not showing Queen Medusa's (Serinda Swan) prehensile hair which she can use like a weapon, but judging from how dodgy those digital tresses look here, Marvel should maybe have kept them under wraps for now. Check out the trailer below for yourself.
Marvel's Inhumans is being developed by Scott Buck, who also acted as showrunner on the lackluster Marvel's Iron Fist, so I genuinely don't have very high expectations here. Sinking those expectations even further though is the responses from people who got to see both the trailer and the first clips of the series as they debuted during the panel (via /Film's Peter Sciretta who was in attendance).
Wow #Inhumans looks worse than I ever possibly could have imagined. Badly written, horrible costumes, cheaply looking designs, film…

— Peter Sciretta (@slashfilm) July 21, 2017
…school level looking visual effects, unmotivated overlit conematography, unnecessary slow motion shots. The crowd laughed at the footage.

— Peter Sciretta (@slashfilm) July 21, 2017
Ouch.
Marvel's Inhumans also stars Ken Leung as Karnak, Eme Ikwuakor as Gorgon, Isabelle Cornish as Crystal, Mike Moh as Triton, and Sonya Balmores as Auran. The first two episodes of the show were filmed in IMAX and will debut in theatres in the premier format on 1 September. The full 8-episode series will then air weekly on TV from the Friday following that (we can confirm that locally, it will also premiere on IMAX before moving to MNet).
In Marvel's Inhumans, after the Royal Family of Inhumans is splintered by a military coup, they barely escape to Hawaii where their surprising interactions with the lush world and humanity around them may prove to not only save them, but Earth itself.

The Inhumans, a race of superhumans with diverse and singularly unique powers, were first introduced in Marvel Comics by Stan Lee and Jack Kirby in 1965. Since that time, they have grown in prominence and become some of the most popular and iconic characters in the Marvel Universe. Marvel's The Inhumans will explore the never-before-told epic adventure of Black Bolt and the royal family.
Last Updated: July 21, 2017