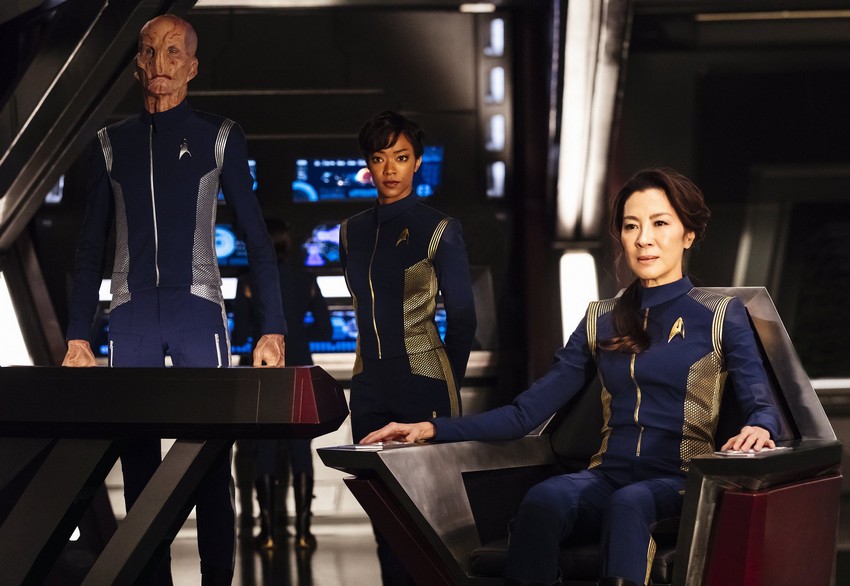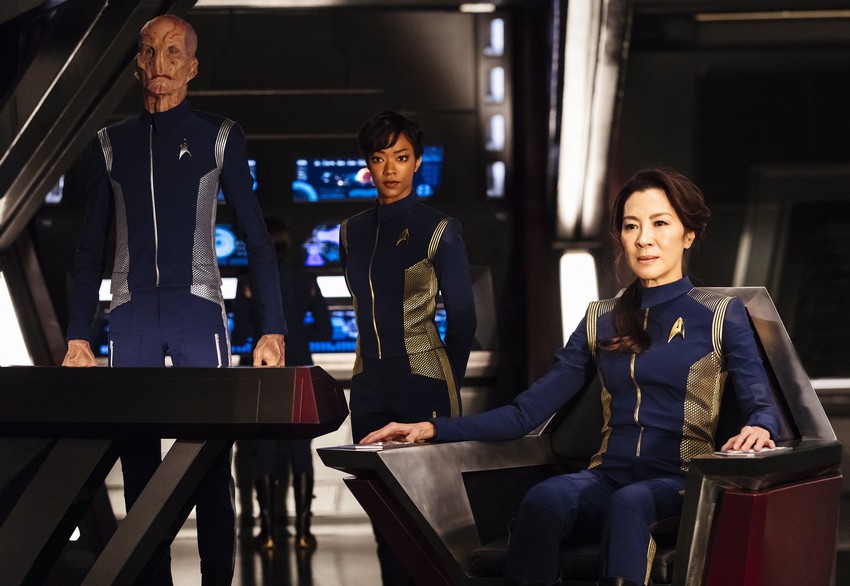 To boldly go where no one has gone before. It would appear that Star Trek: Discovery, the upcoming TV series revival of the classic sci-fi franchise, is truly going to live up that famous axiom. That was the sentiment during the series' panel at San-Diego Comic-Con last night as a number of revelations were dropped. The biggest was easily the reveal that Spock, the famous logically-minded Vulcan officer originated on-screen in the original series by Leonard Nimoy, has a sister. What's more, that sister is actually the lead of this new show.
Yes, lead actress Sonequa Martin-Green revealed during the panel that her Lt. Commander Michael Burnham is, in fact, the surrogate daughter by Spock's father Sarek, taken in after her biological parents were murdered. Just how Discovery is going to get around introducing a brand new character into Spock's already well-established family tree is a mystery right now. Executive producer/co-creator Alex Kurtzman did assure fans though that "You'll see where it's going, but we are staying consistent with canon."
Of course helping Kurtzman and showrunners Gretchen J. Berg and Aaron Harberts – who replaced original showrunner/co-creator Bryan Fuller after he had to scale back his involvement to just producer due to other work commitments – is the fact that Discovery is set before the events of the original series. This is a point in the timeline when Spock and his captain/best friend James T. Kirk had not yet become players on the galactic scene.
A scene, which at the time of Discovery, was pretty damn tense as a cold war raged between the Federation and the alien Klingons. During the panel, a brand new, action-packed trailer for Discovery was revealed that gave us very good and intense look at this cold war. A cold war that looks pretty damn heated based on the all the space combat on display. Also in this preview, we get to see much more of Jason Isaacs' Captain Lorca, head of the USS Shenzou on which Burnham is First Officer, as well Michelle Yeoh's Captain Phillipa Georgiu. We're also introduced to the newly redesigned Klingons in the form of Chris Obi's intimidating captain T'Kuvma. Then there's Rainn Wilson as classic Star Trek scoundrel Harry Mudd.
Check them all out and more in the great new trailer below.
[Please note: For some reason, the new trailer has been pulled from the official Star Trek Youtube channel as well as many other channels that hosted it. So this Twitter trailer below will have to do for now until a better source becomes available]
At the edge of war and history. #StarTrekDiscovery pic.twitter.com/EeUlqzIyC0

— Star Trek: Discovery (@StarTrekNetflix) July 22, 2017
Star Trek: Discovery also stars  Doug Jones, Anthony Rapp, Terry Serpico, Maulik Pancholy, Sam Vartholomeos, Mary Wiseman, James Frain, Mary Chieffo, Shazad Latif, Rekha Sharma, Kenneth Mitchell, Clare McConnell, and Damon Runyan. It is scheduled to debut in the US and Canada on 24 September on CBS's new All-Access digital platform while the rest of the world will be able to watch it on Netflix.
Last Updated: July 23, 2017