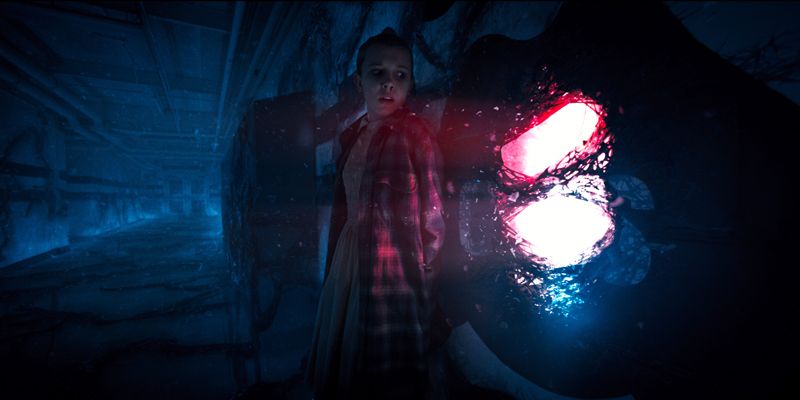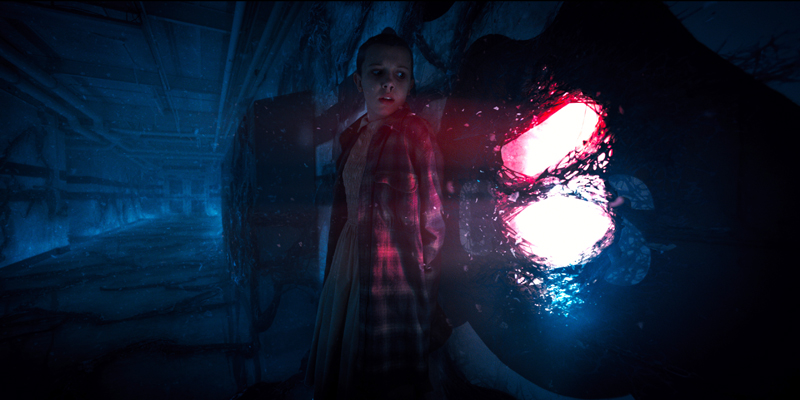 Ever since having my mind blown by the retro-spooky goodness of Netflix's first season of Stranger Things last year, I've written quite a fair bit about it. Most of what I've written has been along the lines of "OMG! I NEED SEASON TWO IN MY EYEBALLS NOW!!!" Well, after a teaser trailer and an ominous poster that would give HP Lovecraft pause, we're finally getting just that in a proper fashion as the first full trailer for the breakout show's second season debuted at San Diego Comic-Con earlier.
Right from the get-go this trailer digs deep into the nostalgia banks as the crew of Mike (Finn Wolfhard), Dustin (Gaten Matarazzo), Lucas (Caleb McLaughlin) and the returned Will (Noah Schnapp) get into some classic video game action… And then things get creepy as hell. Take a look.
Oh man, the inclusion of Michael Jackson's "Thriller" is just perfect! And break out the Eggos, because Millie Bobby Brown's Eleven is back! Whoo hoo!
Return of fan favourite heroines aside, it definitely looks like the show's creators, the Duffer brothers, have lived up to claims of making this season even darker and more horrific. At least when it comes to their monsters, which appear to be a huge step up from last season's demagorgon – and that was already pretty damn scary. 27 October can't get here quick enough.
Stranger Things season 2 will also see the return of Winona Ryder as Will's mom Joyce and David Harbour as Sheriff Hopper. Joining the cast will be Sean Astin as Bob Newby, an ex-classmate and love interest of Joyce; Paul Reiser as Owens, a government man trying to cover up the events of the first season; Linnea Berthelsen as Roman, a woman whose troubled childhood somehow ties into the events in Hawkins; Brett Gelman as Murray Bauman, a disgraced journalist turned conspiracy theorist following looking into Hawkins; and Will Chase as Neil Mayfield, a family man who recently moved to the small, not-so-sleepy town from California.
Here's the official synopsis for season 2: "It's 1984 and the citizens of Hawkins, Indiana are still reeling from the horrors of the demagorgon and the secrets of Hawkins Lab. Will Byers has been rescued from the Upside Down but a bigger, sinister entity still threatens those who survived."
Last Updated: July 23, 2017