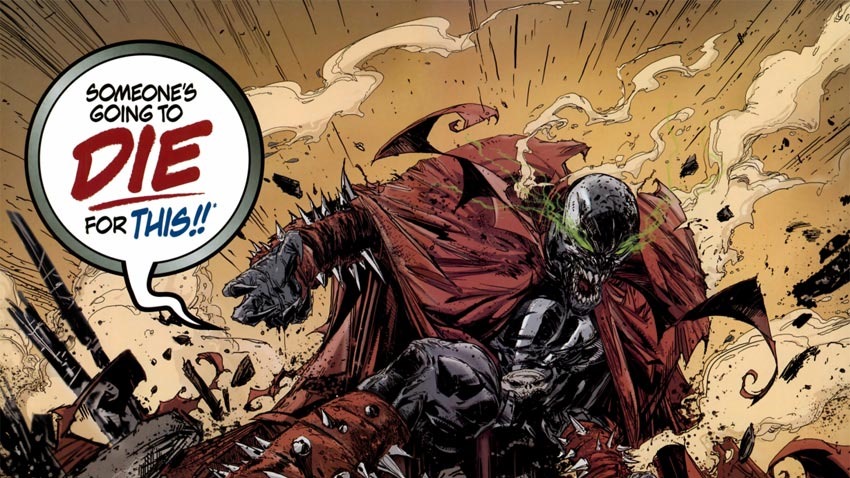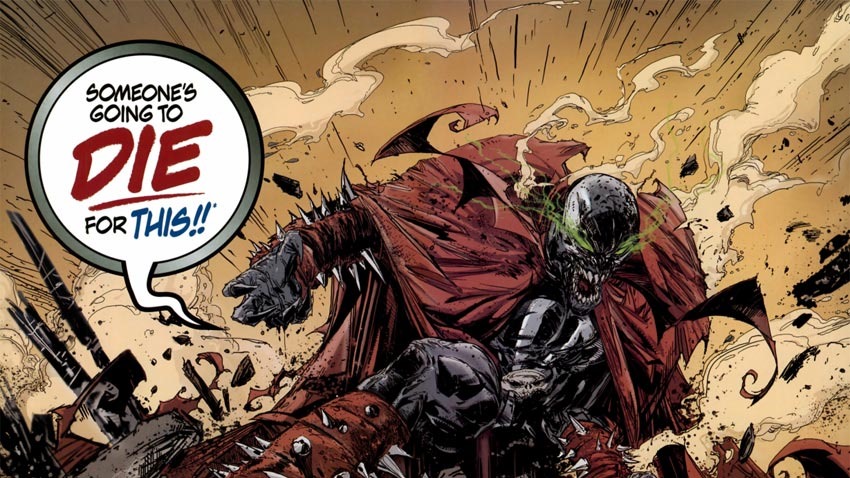 Early during the day yesterday, some rumblings emerged that Todd McFarlane, legendary comic book creator of Spawn, would be making a big announcement at San Diego Comic-Con regarding the long talked about R-rated big screen adaptation reboot of his most famous creation. When I mentioned this to Darryn in our company Slack chat, he responded with the following image.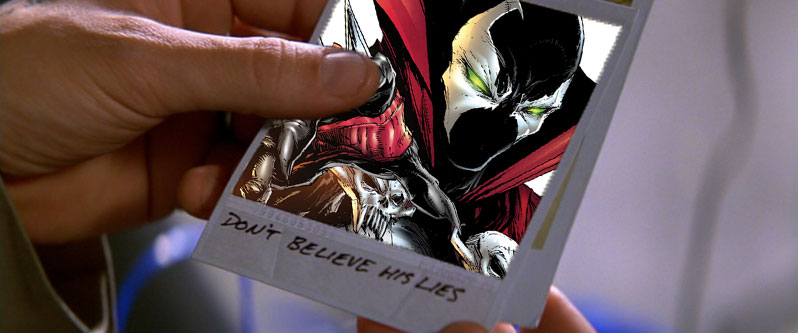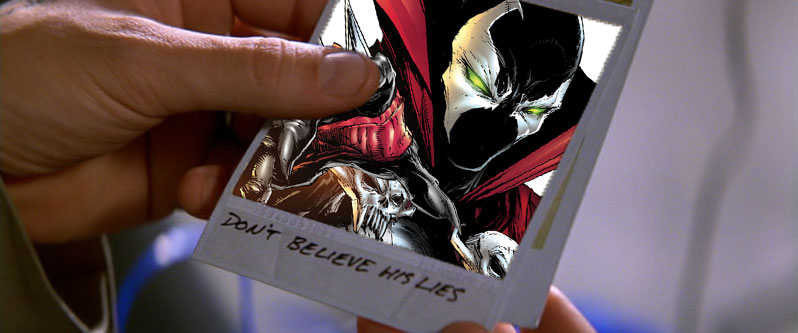 See the thing is that McFarlane has been talking about this project, which he scripted himself over many years, for a very long time now and we've all got a bit jaded waiting for some tangible news. However, I'm happy to report that Darryn and his clever Photoshop jokes got it wrong: Spawn is officially coming back!
McFarlane took to Facebook Live (joined by Kevin Smith) while at Comic-Con to announce that just one day earlier, he had signed a deal with producer extraordinaire Jason Blum of Blumhouse Productions to make the Spawn live-action movie. As McFarlane puts it, it's "no more theoretical – we're making movies". He didn't give away any plot details for the movie other than to add that it's "Badass. R. It's coming. Get ready for it. We're going into production."
As McFarlane mentions in the video, Blumhouse Productions has been behind some of the most successful horror movies of the last decade. Starting with 2009's Paranormal Activity, Jason Blum has carved out a niche market of making horror movies on a microbudget, but which scare the stuffing out of audiences and turn a massive profit. Spawn would more than likely be the biggest film the production house has ever done, but as McFarlane has previously pointed out, this movie is being done as a proper horror/thriller and not a comic book superhero adventure.
What's more, in a follow-up statement on Blumhouse's own website, it's been confirmed that McFarlane himself will be directing this reboot, making his feature film directing debut. Spawn has been adapted for the big screen once before in the rather cheesy 1997 film starring Michael Jai White. That film was both a critical and box office turkey, so it should come as no surprise that McFarlane wants full control himself this time around. The biggest concern though is whether a fledgeling director like McFarlane would be able to realise Spawn and his world on-screen effectively given Blumhouse's normally very strict bottom line. Thanks to all the CGI work needed to bring the character to life, the 90s movie boasted a budget of $40 million – that's four times the maximum of a Blumhouse production. Looks like McFarlane is going to have to get creative here with that famous cape and chains.
For the uninitiated, in the long-running cult-favorite comics, Spawn is the hellish alter-ego of Al Simmons, a black ops operative who is betrayed and killed and finds his soul sent to hell for the long line of bodies he's left in his wake. While there though, Simmons strikes a deal with a devil to return to the land of the living and see his wife. However, the devil tricks him, sending him back years later when his wife has already remarried, while also trapping him in a new body and turning him into a disfigured Hellspawn, a commander in Hell's armies. To make matters worse, numerous other nefarious creatures have plans of their own for Simmons, now known as the powerful anti-hero Spawn.
Last Updated: July 22, 2017