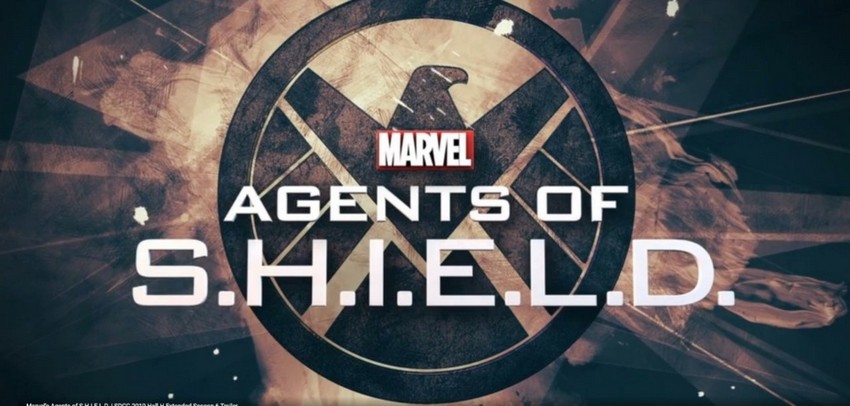 As we mentioned yesterday in our preview of this week's San Diego Comic-Con awesomeness, Marvel's Agents of SHIELD will be heading to Hall H this year. And the reason why the comic book TV series is getting this big a spotlight? Well, it's ending on a bang! Yes, you read that right. Ending!
To be fair, we've kind of known that this was coming. Before AoS's current sixth season had even premiered, it had been renewed for a seventh season, and the prevailing sentiment was that this was it. That's now been officially confirmed by Marvel TV boss Jeph Loeb, who spoke to Deadline ahead of the SDCC panel about how having that finality influences the show.
When you know that's what you're doing, you can take greater risks, of life and death. Those kinds of decisions suddenly now are real on the table because you're not playing how do we undo this when we get to the next season. You're playing that this is going to be the end of the story.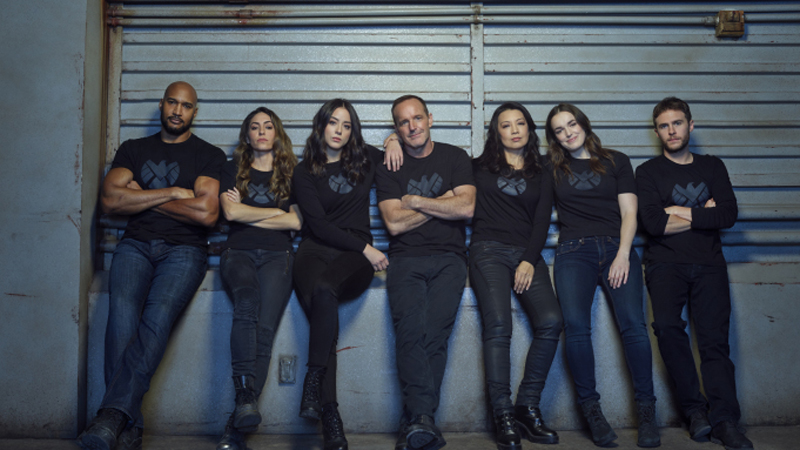 Of course, we've been here before. For all intents and purposes, AoS was supposed to have ended in season 5. We had several major storylines wrap up and lead Clark Gregg's fan favourite SHIELD Director Phil Coulson got to have the love of his life with Ming-Na Wen's Melinda May before passing away. Hell, the final episode was even called "The End"… and then the show got another season. So why the sudden change of heart?
The simplest answer is so that we can end on our terms, really. How many shows do you know that just suddenly ended, and you feel like, but wait a minute, there was more. Yes, in the chronology of this is we thought Season 5 was the end. If you go back and you look at the end of that season, it is written that way. Actually, the last episode of that season is called "The End." Honestly, we thought we were turning out the lights and going home when we got a call from ABC that said, the material is so strong, do you think you have another season, do you think you have another 13 because we sort of like this idea of doing it again.
And ideas are exactly what was needed – for not just season 6 but then another season thereafter. Luckily creators Jed Whedon and Marissa Tancharoen had a few.
Jed Whedon and Maurissa Tancharoen and Jeff Bell, who have been there from the very beginning, went away and came back and said, we have a cool idea. That cool idea became Season 6. The show started to come in, then about halfway through that season we get another call from ABC's Channing Dungey, who is a big fan of the show, super supportive, and she says, how about a Season 7?

[Which we clearly said yes to] but everyone is making plans, like it was at the end of Season 5, we thought it was done. Then we, again, sat down with Jed, Jeff, and Maurissa. We all came to the conclusion that getting another season is so flattering, so lovely, so amazing, but how about if we go back and say, yes, but this is it.

So we can actually build a season that will tie up any threads that are there. To make sure that we come to a conclusion that's satisfying to the fans, to the cast, to Marvel, and to ABC.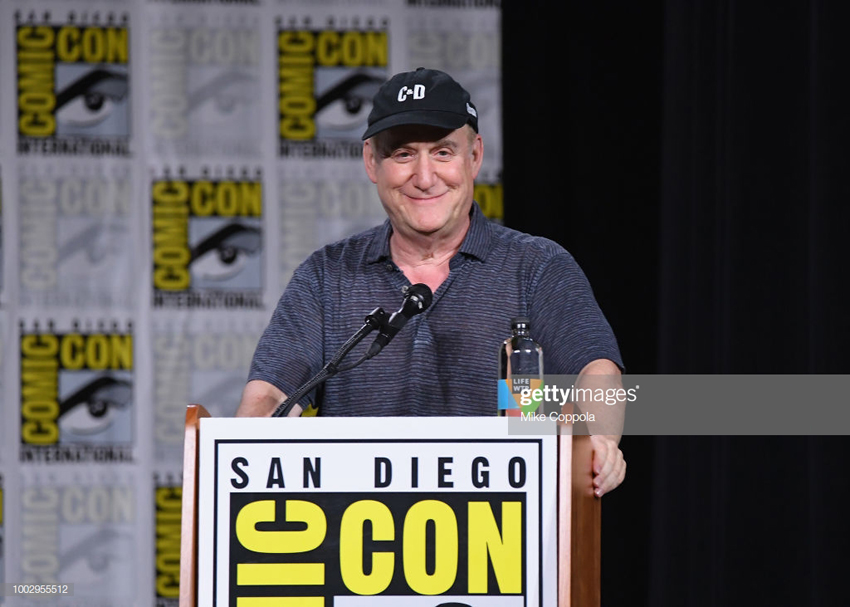 And as that Hall H panel kicked off this morning, that sentiment of tieing up all thread was really prevalent. "This has been an incredible journey," a "very moved" Gregg declared as he and the rest of the cast treated fans to a retrospective on the show's entire history. An emotional Wen added that "The people behind the cameras also contribute so much, it blows my mind," as the cast and exec producers touched on all their personal highlights.
As Loeb reminded fans though, this isn't a completely a sad moment – well, it will be eventually, but as Loeb puts it, it will also be a "celebration" and there's still a lot for us to see.
Well, the bitter side is nobody ever wants anything to end, but it's going to be amazing, and here's the best news: Season 6 isn't over, and you've seen none of Season 7. That's the celebration, there's still more. It's not as though we're going to walk off the stage and say goodbye, you're never going to see another one of these new stories again. You have to see how this ends, you have to.
And we've been treated to the beginning of that end as an action-packed extended trailer was revealed for the remaining four episodes of season 6. This two-minute long preview starts digging deep into this season's central mystery of Coulson's return and makes me want to all these episodes in my eyeballs right now!
Last Updated: July 19, 2019