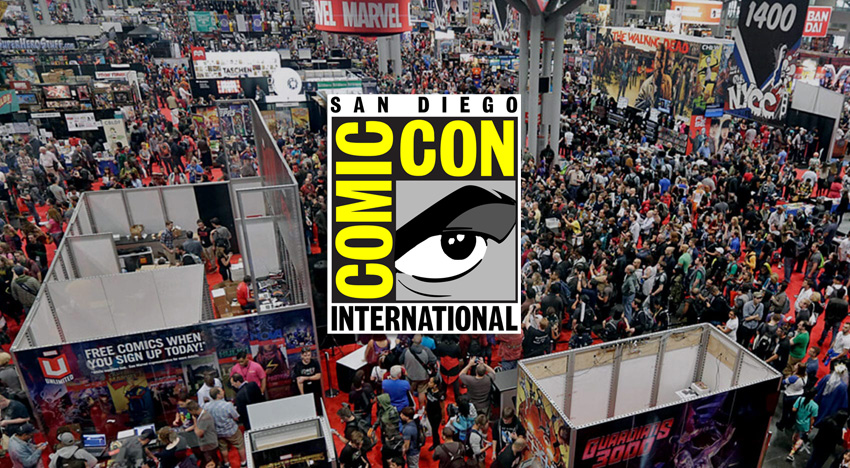 Merry Christmas! No, those happy pills you take haven't made you skip a whole five months. Rather, we're celebrating today as it's the start of the biggest geek weekend on the calendar, as Comic-Con International kicks off in San Diego today! (Well, to be accurate, it actually starts tonight for us South Africans, thanks to those pesky time zone differences)
Running through to Sunday, this year's SDCC again promises four days of geeky fun and excitement, covering comic books, TV series, movies and other pop culture phenomenons. And to list all the panels, meet-ups, and special events happening at SDCC would take far too much time, so feel free to browse the official schedule at your own leisure. However, we've picked out the highlights of each day that we're most excited for.
Before we start with what's going to be there though, we have to mention what won't. Most notably, while Warner Bros. will have a huge external booth to highlight their upcoming DC Universe streaming series like the Harley Quinn animated series, the studio will be skipping Comic-Con this year. Traditionally, WB's Hall H panel is one of the weekend's big highlights, usually headlined by their DCEU movies. However, despite the likes of Wonder Woman 1984 and Birds of Prey being far into production, as well as The Batman soon to start work, WB will be studio non grata this weekend.
So let's see what you can check out:
THURSDAY (PREVIEW NIGHT)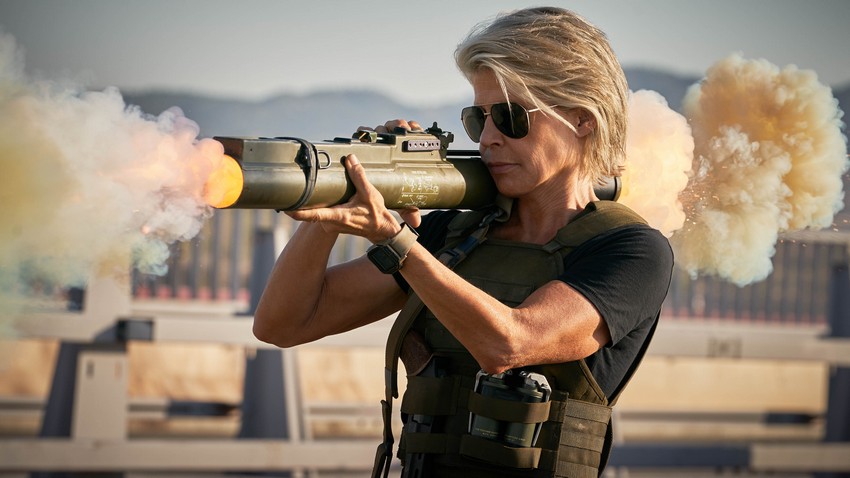 TERMINATOR: DARK FATE
Paramount Pictures will have some cast and crew on hand for this panel focusing on the upcoming direct sequel to Terminator 2: Judgement Day. It's expected that a new trailer and some extra footage will be unveiled here.
GEARS OF WAR EXTENDED UNIVERSE
Microsoft's beloved Xbox gaming franchise has successfully branched out into comics, toys, and novels, and this panel will be discussing what's to come. Why I'm excited for this one is that if there was ever a place to get an update on the long-gestating Gears of War live-action movie adaptation, this will be it.
MARVEL GAMES PANEL
If you're a gamer looking for more info/footage from Marvel Ultimate Alliance 3: The Black Order, Marvel's Iron Man VR, and Marvel's Avengers, then this is the panel for you.
MARVEL'S AGENTS OF S.H.I.E.L.D.
Currently halfway through its penultimate seasons, Agents of SHIELD is getting bumped to the Comic-Con big stage for the first time. Taking over the vaunted Hall H, the cast and creators of Marvel's flagship TV series will be there to give the scoop on what's to come.
HIS DARK MATERIALS PANEL AND Q&A
Following on from the reveal of its first trailer, the cast and creators of BBC and HBO's upcoming big-budget TV series adaptation of Phillip Pullman's classic fantasy novels will be at SDCC to engage with fans and show off new footage.
ROBOTECH: THE GREAT TRANSITION
Harmony Gold updates on what the future plans are for the beloved anime franchise, including what's going on with the long-gestating live-action feature film.
---
FRIDAY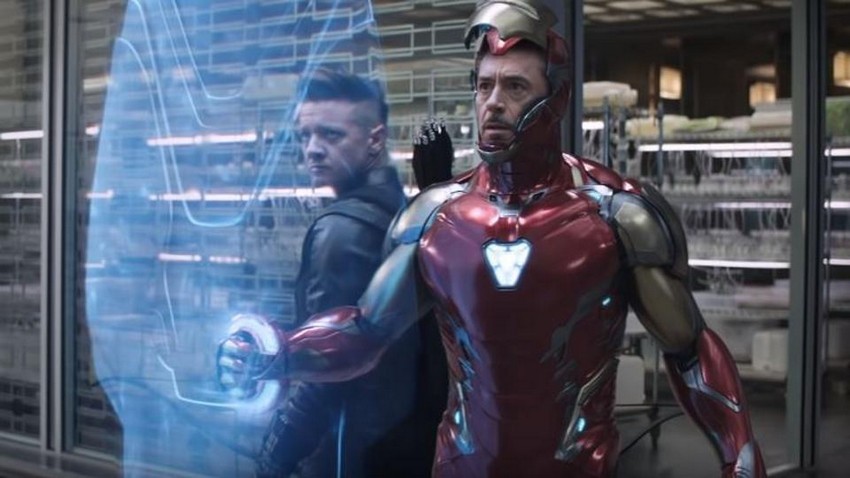 WRITING AVENGERS: ENDGAME
Still have questions about the biggest superhero movie in history (and possibly about to be the biggest movie overall)? Well, then Christopher Markus and Stephen McFeely, screenwriters/producers of Avengers: Endgame as well as all of Marvel's Captain America movies are here to discuss it all with you.
SHE-RA AND THE PRINCESSES OF POWER
Get a sneak peek at the upcoming third season of the acclaimed Netflix animated series with creator Noelle Stevenson and her cast.
A CONVERSATION WITH THE RUSSO BROTHERS
Co-directors Joe and Anthony Russo went from smalltime comedies to being two of the key architects of the Marvel Cinematic Universe. Now come hear the brothers talk about their four-film, seven-year journey in the MCU, culminating in Avengers: Endgame, and what's in store for their future.
DC NATION
DC Comics publisher Dan Didio will lead a group of comic book creators as they reveal what's in store for their title.
EXCELSIOR! REMEMBERING STAN LEE
Comic book industry and friends of Stan Lee, who passed away last November, commemorate the life and achievements of the legendary Marvel Comics co-founder.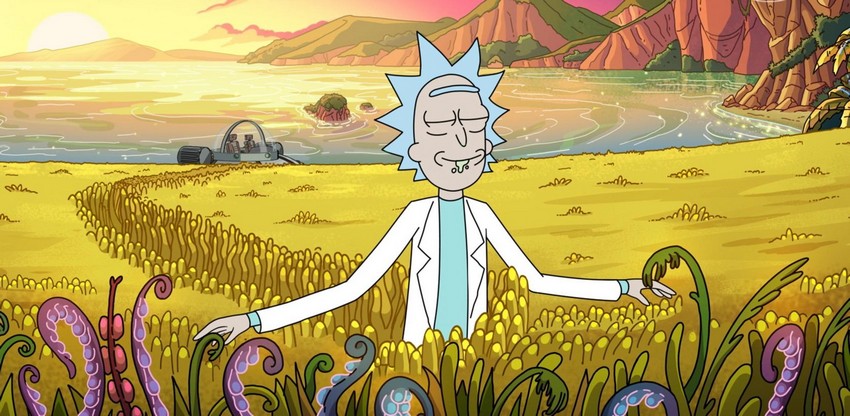 RICK AND MORTY
The highly anticipated fourth season of Adult Swim's Emmy Award-winning animated series debuts in November. Ahead of that debut, catch an early look at what's coming with creators Dan Harmon and Justin Roiland.
THE WITCHER
Netflix's hotly-anticipated live-action series adaptation of Andrzej Sapkowski's fantasy novel series (and this little videogame franchise you may have heard of) will be making its SDCC debut this year. Hopefully, to show off a first trailer!
THE DARK CRYSTAL: AGE OF RESISTANCE
Nearly 40 years after Jim Henson's groundbreaking fantasy film The Dark Crystal first hit cinemas, Netflix is giving us a TV series sequel to that once again makes use of the puppetry magic that Henson was legendary for. And during its panel at SDCC, the streaming video giant will be showing off a sneak peek of the upcoming series.
GAME OF THRONES PANEL AND Q&A
Well, this is a big one! The upcoming Game of Thrones panel was supposed to be a discussion with the creators and most of the principal cast about the recently completed fantasy series as well as what is coming with the still-untitled prequel. However, news broke this morning that showrunners Dave Benioff and DB Weiss have now pulled out of their appearance, leaving the cast to probably fend off all the very heated questions that are surely going to be coming from fans about the massively divisive final season.
---
SATURDAY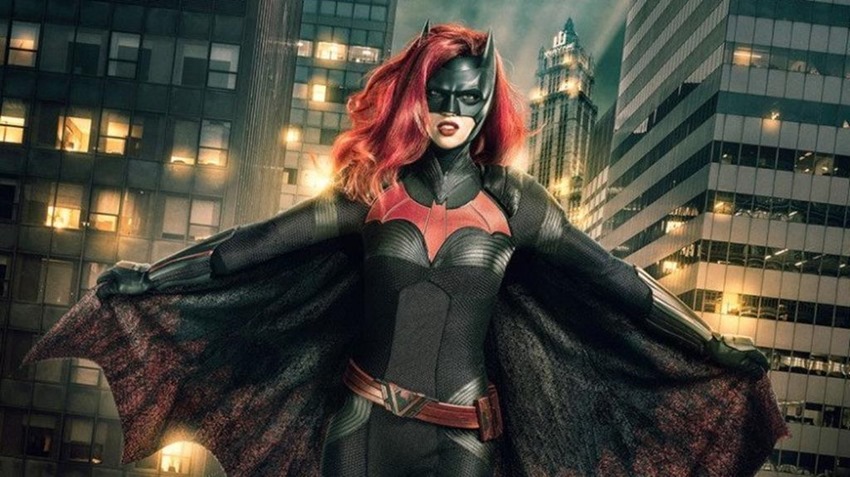 BATWOMAN PILOT SCREENING AND Q&A
Fans in attendance for this panel will get to watch the pilot episode of the latest DC Comics TV series, spinning out of The CW's Arrowverse. The show's creators and cast led by star Ruby Rose will be on hand before and after to discuss the upcoming series with fans.
ENTER THE STAR TREK UNIVERSE PANEL
CBS will be boldly going where no panel has gone before as they will have the cast and crew of Star Trek: Discovery there to discuss the future of the popular series. More importantly though, this will also be where we get our first proper looks at Star Trek: Picard – in which the legendary Patrick Stewart reprises his role from Star Trek: The Next Generation – as well as the animated comedy series Star Trek: Lower Decks.
THE EXPANSE
The critically acclaimed TV series adaptation of James S.A. Corey's sci-fi series is moving to Amazon Prime with its upcoming fourth season. The cast and creators will be in attendance at the panel to discuss the show's big platform change as well as provide a first look at what's coming up.
WESTWORLD
The much-anticipated third season of HBO's sci-fi western drama debuts in 2020 and the creators and cast (including newcomer Aaron Paul) will present a new look at the new episodes.
DC: MY SECRET ORIGIN
Ever wonder how your favourite DC Comics creators broke into the comics industry? Well this is where you find out.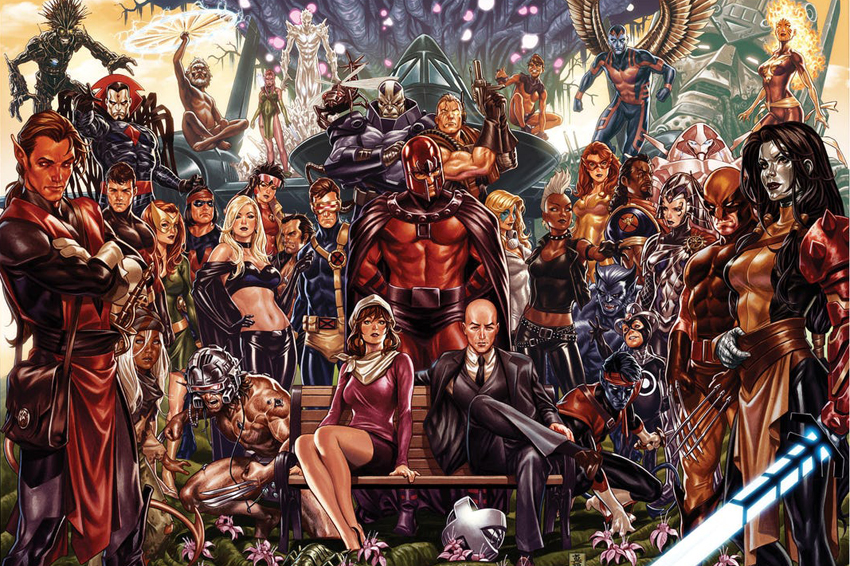 MARVEL COMICS: NEXT BIG THING
The last time writer Jonathan Hickman worked for Marvel Comics he destroyed and reconstructed the publisher's entire universe with Secret Wars. Now the visionary multiple awards-winning creator is making a massive return to Marvel with his complete revamp of the X-Men books. With all other X-titles stopping publication this month, his mysterious House of X and Powers of X books will be reworking the entire history of Marvel's mutants and setting the direction for the Marvel comic book universe as a whole going forward.
THE ORVILLE
I really didn't like Seth MacFarlane's comedic Star Trek homage when it first launched, but as the show found its feet by mostly ditching the toilet humour and focusing on good sci-fi storytelling, it's become a big favourite of mine. With that, I will definitely be paying attention to this panel in which MacFarlane will be joined by other cast and crew to show off what's coming in the series' third season.
SNOWPIERCER
Korean filmmaking auteur Boong Joon-Ho's masterpiece dystopian sci-fi film is being turned into a TV series. We know very little about this show at this point, but this panel will be giving us our long-awaited first look at the anticipated post-apocalyptic thriller series.
VALIANTFANS.COM
While this panel will be focusing on comics publisher Valiant's current and upcoming titles like X-O Manowar, Killers, Doctor Mirage and more, I won't be surprised if this is where we get our first official look at the upcoming Bloodshot feature film starring Vin Diesel.
HIDEO KOJIMA: MASTER STORYTELLER
Geoff Keighley will moderate this panel featuring visionary video game creator Hideo Kojima talking about his work, especially the upcoming Death Stranding (which I still don't have an effing clue as to what it's about). In a weird twist though, Kojima will be joined by another visionary in filmmaker Nicolas Winding Refn, so this should really be esoteric and out there.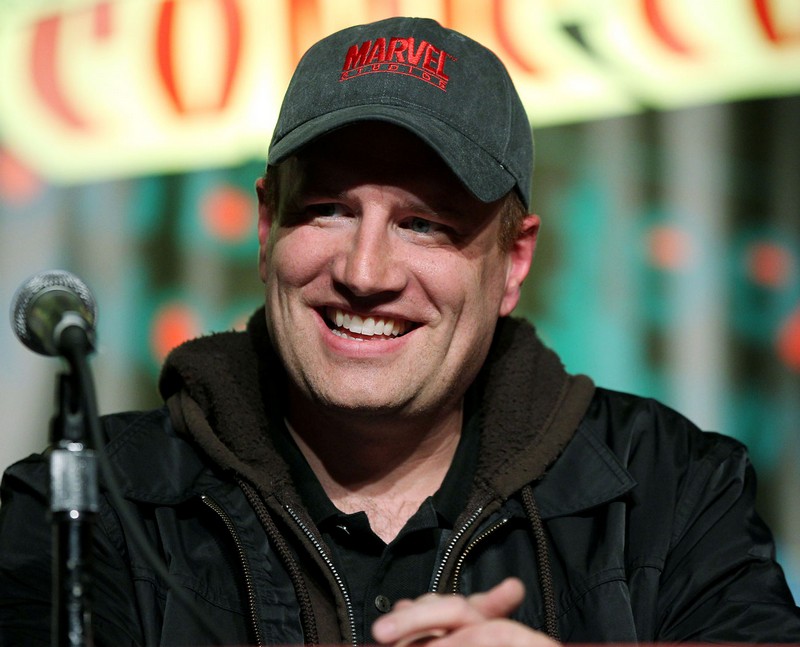 MARVEL STUDIOS
In what is undoubtedly the big highlight of SDCC, Marvel Studios will have a whopping 90-minute long presentation in Hall H. There's zero official info on what or who Marvel Studios President Kevin Feige will be showing off, but it's more than likely that this will be our first official look at the roadmap ahead of the comic book film studio following the era-ending events of Avengers: Endgame. Expect official announcements for the Black Widow solo movie (currently in production), The Eternals, Shang Chi, Thor 4, Black Panther 2, Doctor Strange 2, Guardians of the Galaxy Vol.3, and… well actually, we have no clue what else as this has been completely wrapped up in mystery until now.
THEONERING.NET AT 20
Although officially the 20 year celebration for the existence of TheOneRing.net, the premiere Lord of the Ring fan site, this panel will reportedly also be giving an update on Amazon's upcoming big-budget TV series adaptation of JRR Tolkien's fantasy epic.
DC UNIVERSE
If you're a fan of Titans and Doom Patrol, and also looking forward to the Harley Quinn and Young Justice: Outsiders animated series coming to WB's DC Comics-focused streaming service, then this is the panel for you.
KEVIN SMITH REBOOTS HALL H!
Fan-favourite filmmaker/comic book writer Kevin Smith has been an annual fixture at SDCC with his panel discussions on just the general state of geekdom. However, this year is different as he will finally be showing off the trailer for the Jay & Silent Bob Reboot movie!
---
SUNDAY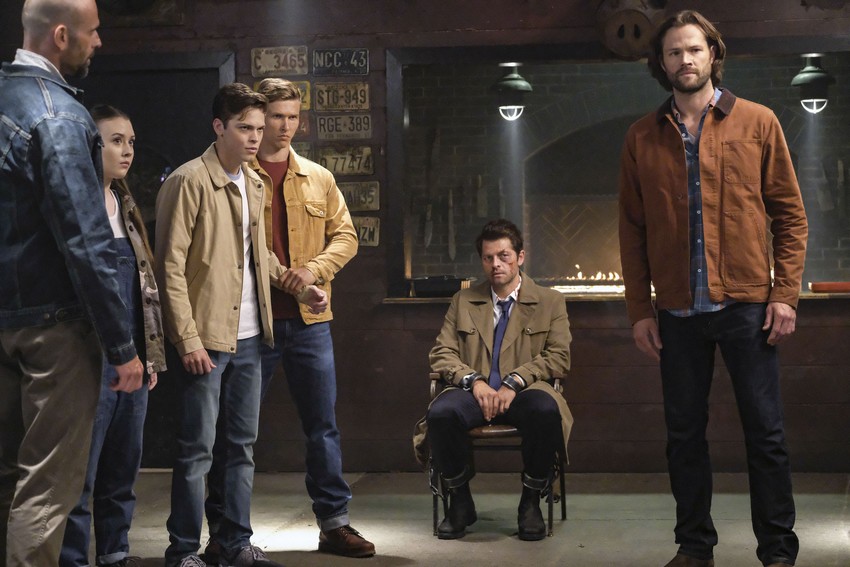 SUPERNATURAL SPECIAL VIDEO PRESENTATION AND Q&A
Stars Jared Padalecki, Jensen Ackles, Misha Collins, and Alexander Calvert, and the producers of long-running fan-favourite fantasy series Supernatural will be making their final trip to Hall H this year. Addressing the shocking finale of season 14 and giving a special video presentation on what's coming for the upcoming 15th and final season of the beloved show.
TEEN TITANS GO! VS. TEEN TITANS
Forget Avengers: Endgame! This is the biggest superhero crossover movie of 2019! And fans in attendance will be the first in the world to watch the upcoming Teen Titans Go! Vs. Teen Titans feature film that sees the characters of the beloved two animated series go head to head on-screen, prior to the film's release on Blu-ray/DVD later in the year.
IMAGE COMICS: THE ROAD TO THE HISTORIC SPAWN #300 and #301
Legendary creator Todd MacFarlane will lead this panel (with surprise guest stars) about the historic journey his fan-favourite comic series Spawn has taken to reach a massive milestone of over 300 issues to become the longest-running creator-owned comic book in history.
---
Please note that the majority of SDCC panels don't get streamed live outside of the convention, and coupled with the time zone differences trying to watch these live will be rather difficult. We will be keeping an ear to the ground all weekend though, and bringing you any major developments as soon as we can!
Last Updated: July 18, 2019