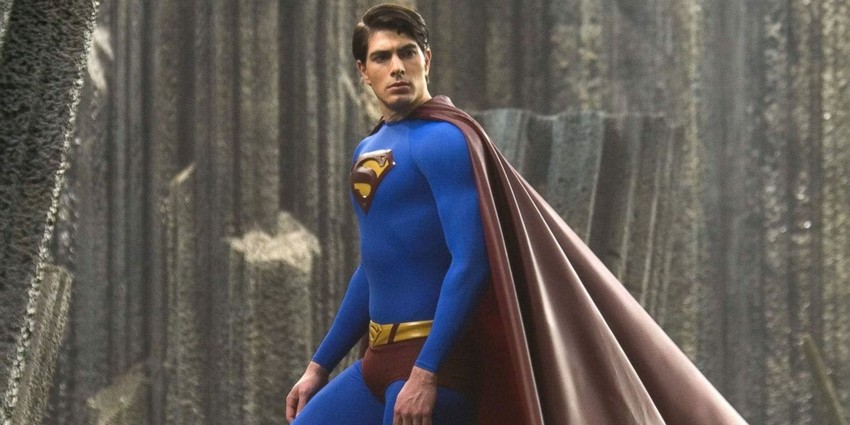 We've known since last year's Arrowverse crossover that The CW's DC Comics shows were setting up an adaptation of Crisis on Infinite Earths, DC's historic comic book miniseries that basically pioneered the idea of big event crossovers and also reset the entire DC universe's timeline. That was already enough motivation to get me to catch up on the shows and grit my way through another season of Team Arrow rubbish (please tell me somebody has shot Wild Dog by now), but now Deadline is reporting that Brandon Routh will be suiting up again as Superman in the annual event that will see Arrow, The Flash, Supergirl, Legends of Tomorrow and Batwoman all share the screen once more.
It's believed this news will officially be revealed during the Arrowverse panels at Comic-Con later today, but Routh has already confirmed events and I can't be happier!
Routh currently plays Ray Palmer/The Atom on Legends, but he first broke into Hollywood by playing the Man of Steel in 2006's Superman Returns. The Bryan Singer directed film – a direct sequel to Richard Donner's Superman II – was a lukewarm affair at the box office and with critics, but nearly everybody agreed that Routh himself knocked it out of the park. Since he joined the Arrowverse, there have been plenty of little in-jokes and gags about Routh's time in the blue and red PJs, but this won't be some type of fake-out where Ray Palmer wears a Superman suit. No, instead Routh will play both Ray and a Clark Kent/Superman from a different universe. Or maybe even the actual Superman from Superman Returns. Hey, if they could bring back the Smallville farm, then why not this?
And it will be double the super trouble, as Tyler Hoechlin, who already plays Superman in the Arrowverse, will be there as well. Hoechlin's Supes has been absent on-screen for a while ever since in Supergirl he had decided to spend time on the Kryptonian remnant world Argo to be close to his family during his wife Lois Lane's pregnancy. If there was ever a big enough reason to get Superman back on Earth (well, Earths. Plural) then a Crisis is definitely it.
The annual crossover will kick off in December this year with three episodes before the holiday season break, before concluding with two more episodes in January. We'll find out more info during the Comic-Con panel later today.
Last Updated: July 20, 2019