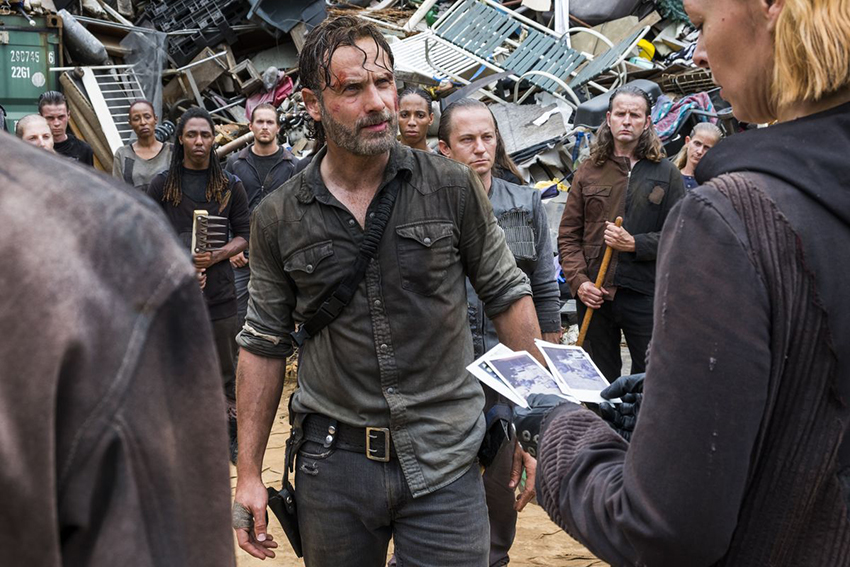 The Walking Dead is done. I am of course talking about Robert Kirkman's award-winning comic which surprised readers earlier this month when it suddenly ended its 16-year run, shocking readers around the world. The Walking Dead TV series though, that's a different story as AMC's zombie drama series is currently in its ninth season and heading for a tenth. The show has seen several major shakeups in its most recent seasons though, none more so that star Andrew Lincoln's exit with his lead character Rick Grimes being taken out of the story.
Speaking at the Walking Dead Comic-Con panel this weekend past, Kirkman explained one of the reasons he ended the comic was because the father/son team of Rick and Carl Grimes were no longer around and he always felt this was their story. While both Rick and Carl are also nowhere to be found in the TV series, AMC has found a way to continue telling Rick's story though. Thought dead by the other characters, he was actually captured and flown far away by a mysterious group. This will allow Rick to stay on in a series of movies that show us a different part of this post-apocalyptic world (which is much easier on Lincoln's schedule as it was the lengthy time away from his family shooting the TV series that pushed him to call it quits initially). Up until now, everybody had just assumed would be standalone made-for-TV films.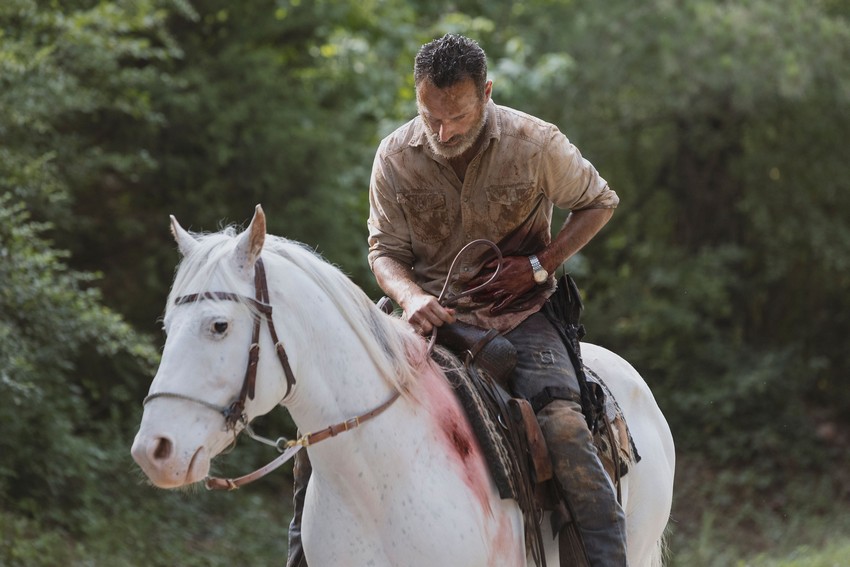 However, in a very surprising move, during the Walking Dead Comic-Con panel, it was also revealed that AMC is sparing no expense and are teaming up with Universal Pictures to release the films in cinemas. Well, at least the first film. Currently, there are plans for three films and its unclear if all of them will get this treatment – that will probably be reliant on the reception of the first – but for now, it doesn't appear that these will screen on AMC. At least not until the theatrical runs are over.
We know very little about these movies at this point though, including when they're going to be released. Showrunner Scott M. Gimple had previously stated that there could even be more movies or "specials" coming out later as well. One thing we do know is coming is a third series, joining previous spinoff Fear the Walking Dead (which is now heading into its sixth season). We got some more info about this new unnamed series at the Comic-Con panel as well, as Gimple revealed that it would follow a group of children/young adults who have all only grown up in the zombie world; they've never known another life.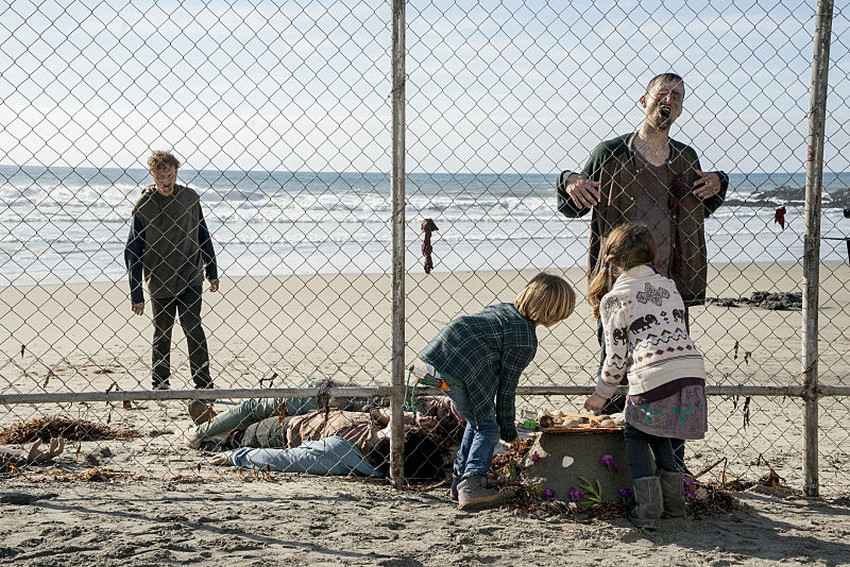 However, these kids have all grown up "behind walls" so they've lived a relative life of privilege compared to the protagonists on the other shows. Previously, we've seen kids feature prominently in the show, but they had to fight to live like all the adults. With these new kids though "they know what walkers are, they know how to kill them, but they've never done it," Gimple continued, explaining that the main thrust of the show will see them forced to leave their protected home and fend for themselves for the first time. This act will "see some of these kids become heroes, and some become villains."
More about the show will apparently be revealed next Monday, 29 July, but I have to admit it sounds intriguing. I stopped watching both The Walking Dead and Fear the Walking Dead a while back, but my wife is still hooked so I kind of know what's happening in the story purely through spousal osmosis, if you will. Maybe I'll get back into it again for this new show though.
As for The Walking Dead itself, it will continue the Whisperer War arc in its coming tenth season. Sadly, it was confirmed that actress Danai Gurira, who plays Michonne on the show, will also be exciting during this season to pursue other career efforts. Based on the trailer that was released for the new season, she's going to be leaving the franchise on a bang.
Last Updated: July 22, 2019