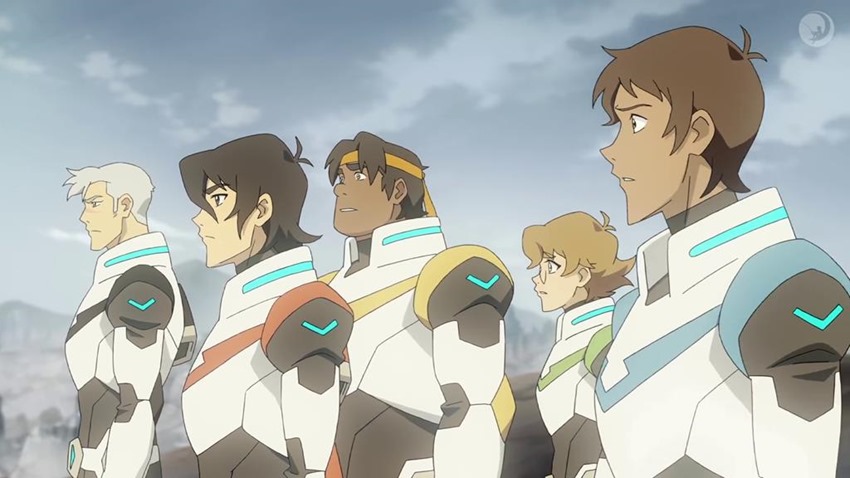 It may have been halved and split into two seasons in 2018, but Voltron's energy and action reached new landmark heights this year as the Paladins faced their greatest challenge yet. New mysteries were uncovered, answers were found and hope was found for the Altaen race as the universe descended into anarchy thanks to the vacuum that the Galra civil war had created.
Voltron may have won a significant battle at the end of season 6, but it was a fight that was not without consequences. Their mobile base destroyed, there was only one hope left for constructing a new Castle of Lions: Earth. But is the home planet of Voltron's paladins safe? That's the question that needs to be answered as Lance, Pidge, Hunk, Shiro, Keith and Allura set a course for a world that may soon be under the threat of invasion from Admiral Sendak and the forces that still remain loyal to the dream of Emperor Zarkon:
With Lotor defeated and Shiro recovered, the Paladins are finally able to set a course for Earth. After a long and perilous journey, they discover that their home planet is not how they left it.
At San Diego Comic Con, it was also confirmed that the Netflix series would end after the eighth season had aired. For those of you worried that we're in for a truncated season again, don't worry! Each of the remaining seasons will have 13 episodes each, with season 7 starting very very soon: August 10. Lauren Montgomery and Joaquim Dos Santos are still locked in to help produce the series, whose current 52-episode run has been nothing short of legendary so far.
Last Updated: July 21, 2018