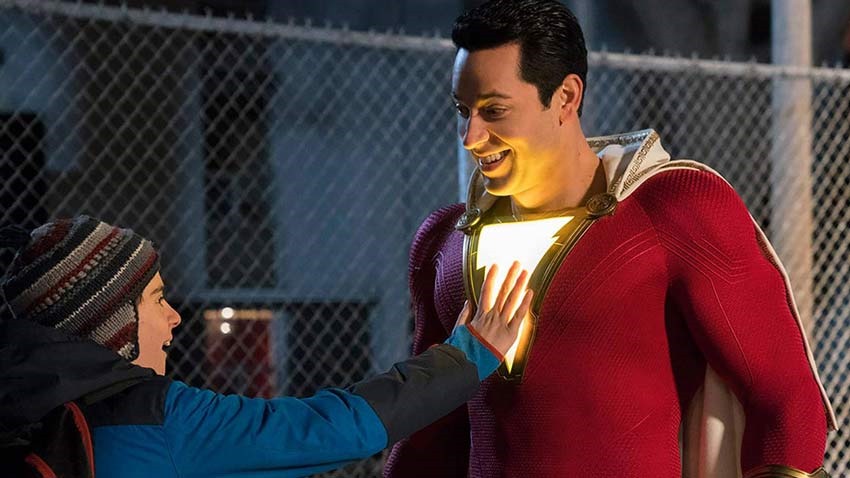 SHAZAM! The big red cheese has always been an oddity amongst DC's pantheon of heroes. The power of several gods, the heart of a mortal and the attitude of a teenager all rolled into one body that could punch the man of steel into orbit if he was given the chance. Basically, the kind of power that we'd all abuse if we were given the chance to do so.
That's the real charm of Shazam. All the power, and the right moral compass to use the abilities of gods to help protect humanity. And have a good time while doing so! Shazam has been playing up that angle so far with the sneakiest of peeks, as the transformed Billy Batson (played by Zachary and an entire warehouse of foam muscle padding) looks like he's really reveling in his new role as Earth's mightiest mortal:
We all have a superhero inside us, it just takes a bit of magic to bring it out. In Billy Batson's case, by shouting out one word—SHAZAM!—this streetwise 14-year-old foster kid can turn into the adult Super Hero Shazam, courtesy of an ancient wizard. Still a kid at heart—inside a ripped, godlike body—Shazam revels in this adult version of himself by doing what any teen would do with superpowers: have fun with them! Can he fly? Does he have X-ray vision? Can he shoot lightning out of his hands? Can he skip his social studies test?

Shazam sets out to test the limits of his abilities with the joyful recklessness of a child. But he'll need to master these powers quickly in order to fight the deadly forces of evil controlled by Dr. Thaddeus Sivana.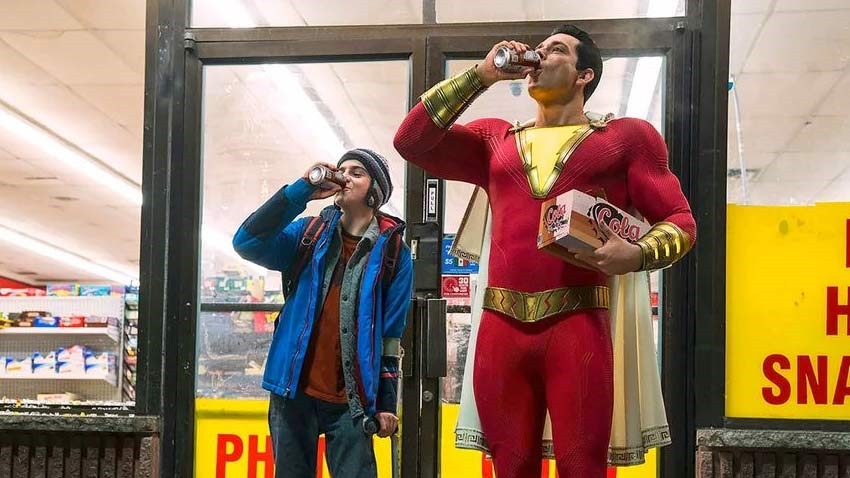 Shazam also stars Asher Angel, Mark Strong, Jack Dylan Grazer, Grace Fulton, Faithe Herman, Ian Chen, Jovan Armand, Cooper Andrews, Marta Milans, Adam Brody and Djimon Hounsou. It'll be calling down the thunder in April 2019.
Last Updated: July 21, 2018