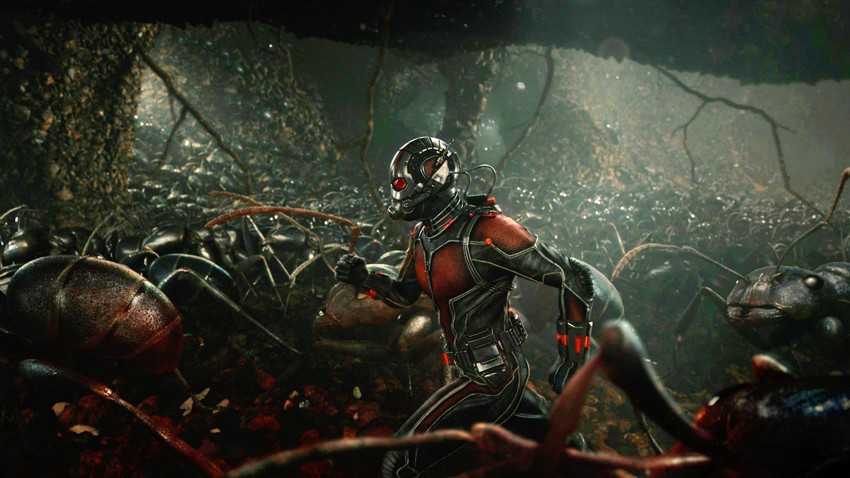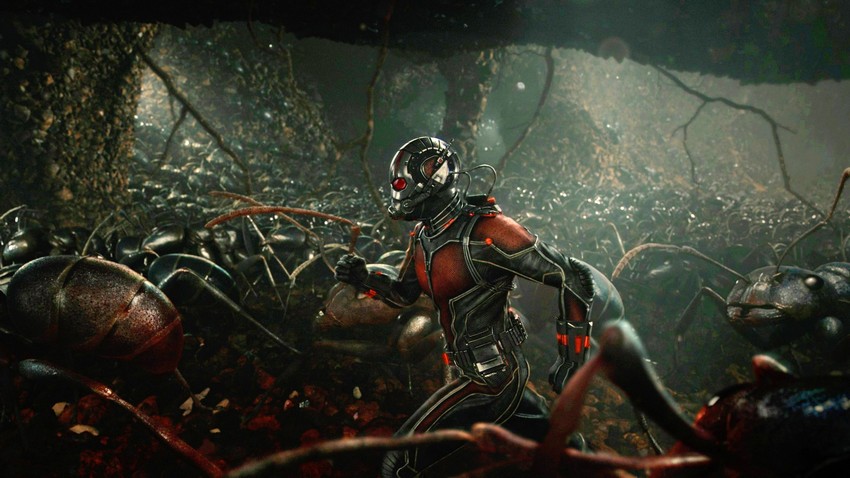 The Marvel panel at San Diego Comic-Con ran late tonight, but it seems like it was worth the wait. The panel kicked off with a clip featuring Ant-Man's Paull and Rudd and Michael Pena doing a recap of the history of the entire Marvel Cinematic Universe, using props like Hulk hands and pictures of David Hasselhoff as Nick Fury. The due hilariously described Thor: The Dark World as "Thor is fighting these creepy elves in mime makeup", while Avengers: Age of Ultron was apparently just "a fast guy, a witch and a James Spader robot". Ha!
But as funny as these guys are, that's not why Hall H was packed to bursting. Soon the panel got serious as talk to Ant-Man and the Wasp, the upcoming sequel to 2015's Ant-Man, which saw Rudd's Scott Lang steal/inherit the size-changing tech from Michael Douglas' Henry Pym and become the hero Ant-Pym. In that movie it was revealed that Pym had given up his technology and became overprotective of his daughter Hope (Evangeline Lilly) after her mother had lost control of a suit he had made for her and shrunk all the way down to the quantum realm where she was lost.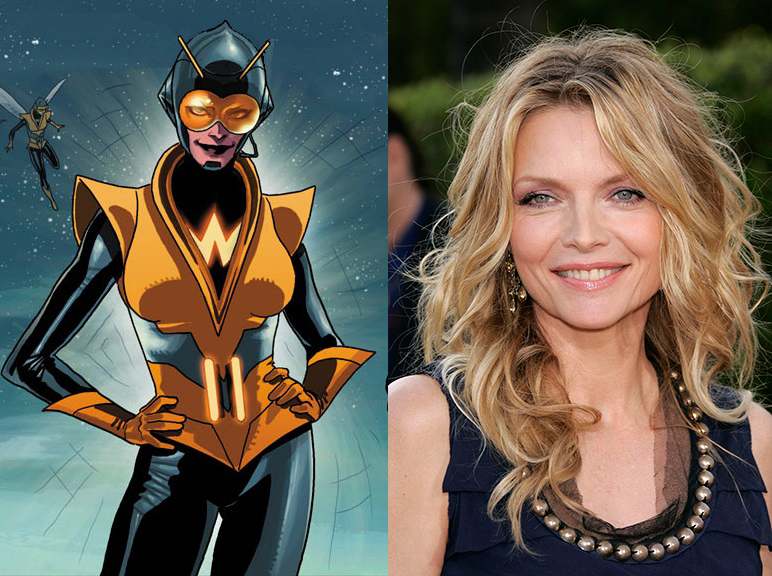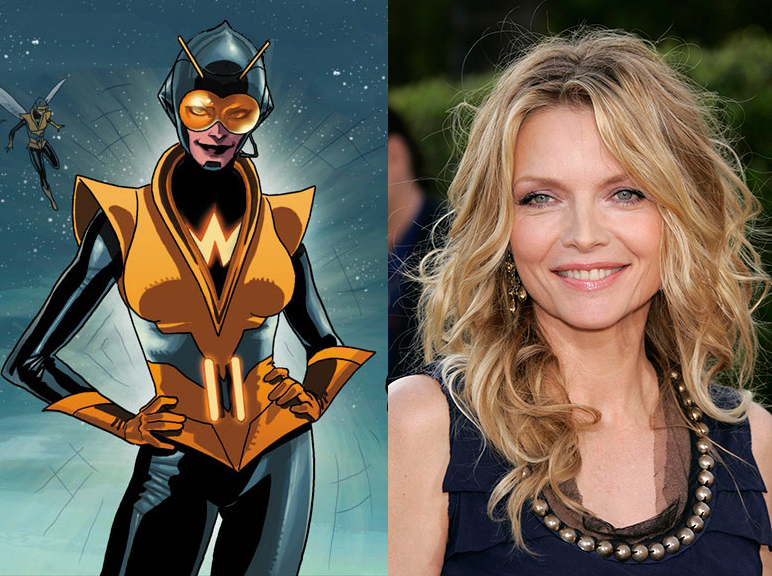 For Ant-Man and the Wasp though, we know that not only is Hope going to become the titular Wasp, named after her mother's alter ego, but that we would more than likely see the search for said mom. Well, now we know what mom… sorry, Janet Van Dyne will actually look like as Michelle Pfeiffer has been officially cast in the role. The veteran actress – who is no stranger to comic book movies thanks to her iconic turn as Catwoman in Batman Returns – had been taking a bit of a hiatus from acting for the last few years, but it appears that she's getting back into the swing of things.
She's not the only addition to the cast though, as Hannah John-Kamen (Killjoys) will play high-tech villain The Ghost, Walton Goggins (Justified) will take on the role of Sonny Burch (chairman of Cross Technologies), Randall Park (Fresh Off the Boat) has been cast as Agent Jimmy Woo, while another veteran in Laurence Fishburne will be joining the production as Dr. Bill Foster. The latter is of course the civilian identity of Goliath/Giant Man, another size-changing Marvel hero, but it's uncertain if Fishburne will be strapping on any spandex.
Along with the casting announcements, the folks in attendance were treated to tons of concept artwork and animatics, but unfortunately these have not been made available online. Ant-Man and The Wasp will once again be directed by Peyton Reed and is scheduled for release on July 6, 2018.
Last Updated: July 23, 2017