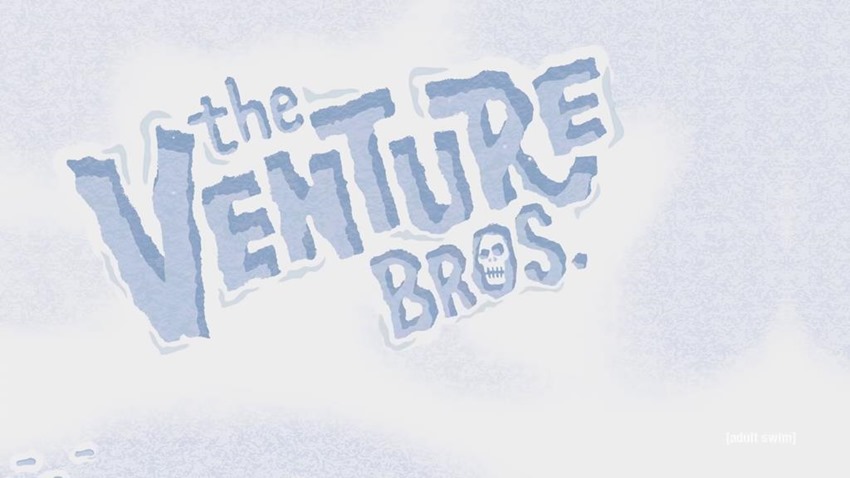 Mad science. Young love. Gary. It feels like it has been way too long since the most dysfunctional family in animated history has last been seen, but the wait for a new season of The Venture Bros. is almost finally at end. Set in a world of crazy secret cabals, dirty family history and featuring a colourful cast of characters caught in the middle, The Venture Bros. is what happens when PTSD happens to be a very real side effect to the animated exploits of teen adventurers.
Last season saw some success for Dr. Thaddeus Venture, as a life of misery and borderline poverty was rewarded with wealth, fame and even more dangerous supervillains to tangle with every week. Moving to New York and bringing the gang along for the ride, season six of The Venture Bros. was one of the craziest yet.
Season 7, set to the wonderful tune of David Bowie's Scary Monsters, looks even crazier than ever:
The Venture Bros. is Adult Swim's fan-favorite parody of the great action/adventure cartoons of yesteryear. Tune in to watch Dr. "Rusty" Venture and his twin boys, Hank and Dean, as they clash against arch-enemies, killer mutants, invading aliens and more.
Possessed robots! The return of the delightfully campy Doctor Orpheus! Hank in love! Man, I just cannot wait to see what kind of silliness season 7 throws at not only the Ventures but also the Monarch and his life. Not long to go now, as season 7 of The Venture Bros. will kick off on August 5. Go Team Venture!
Last Updated: July 21, 2018