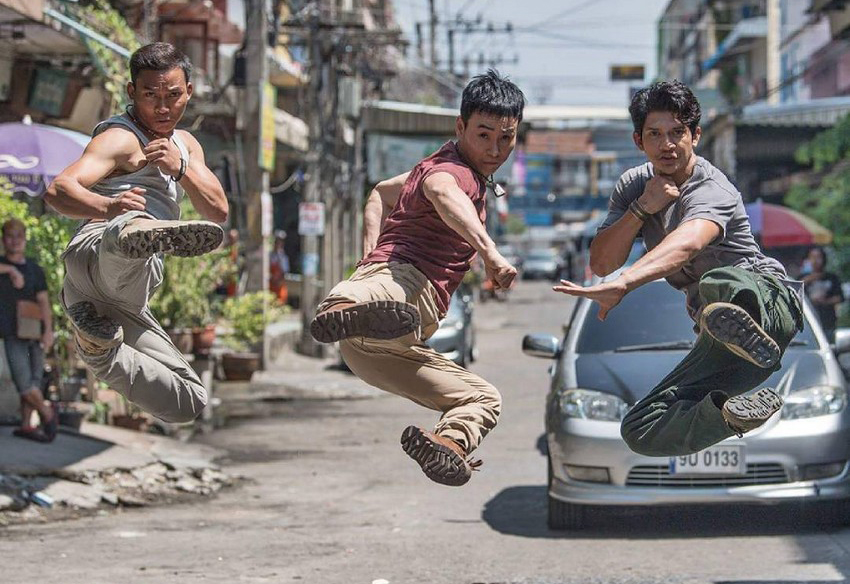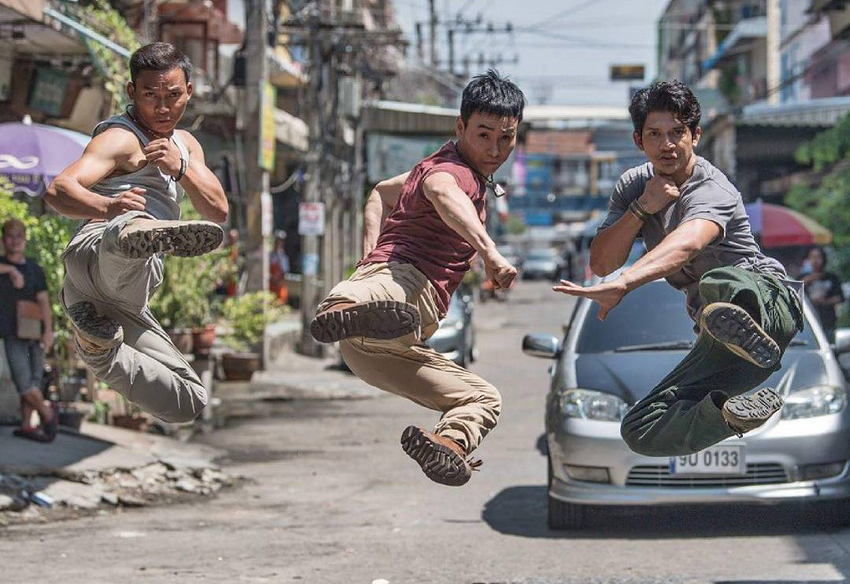 If there was an awards category for most insane amount of martial arts talent assembled in one movie, Triple Threat would be the new King of the Oscars. The upcoming flick is an action movie fan fantasy featuring the titular trio of Tony Jaa (Ong Bak, The Protector), Iko Uwais (The Raid: Redemption, The Raid: Berandal), and Tiger Chen (Man of Tai Chi) facing off against Scott Adkins (Boyka: Undisputed, Universal Soldier: Day of Reckoning), Michael Jai White (Spawn, Undisputed 2) and UFC Middleweight Champion Michael Bisping. And honestly, that's probably all most fans would have needed to know about this movie to put it on their radar.
Well, now you're getting some more incentive to pay attention as the first trailer for Triple Threat debuted at San Diego Comic-Con yesterday and it's full of all the ass-kicking awesomeness you could ask for. What's not there is any proper indication of the story – which the synopsis below actually proves does exist, despite appearances to the contrary – but deep narrative and strong character work is really not why we watch these things. As Adkins' character so succinctly summarises in a bit of meta observation: "We find 'em. We kill 'em. No messing about." Sounds like a plan to me.
Triple Threat is directed by Jesse V. Johnson and also stars Celina Jade (Arrow), Jeeja Yanin, and Michael Wong. There's no release date other than 2018 pegged for this one yet. Here's the official plot synopsis that you probably could not care for one bit as long as you can see Scott Adkins do more of those twirly spinning kicks he does so incredibly well.
A hit contract is taken out on a billionaire's daughter intent on bringing down a major crime syndicate. A down and out team of mercenaries must take on a group of professional assassins and stop them before they kill their target.
Last Updated: July 22, 2017