We're now officially less than two months to release of the long-awaited Tomb Raider movie reboot. So of course it's time for a new trailer for this video game adaptation, starring Oscar-winner Alicia Vikander as adventurer Lara Croft.
This preview – you can watch the first trailer here – gives more screen time to Walton Goggins' villain and Lara's emergence as a brutally efficient hand-to-hand combatant. It also, sadly, smothers the movie in daddy issues.
For the record, Tomb Raider's official plot synopsis is as follows:
Lara Croft is the fiercely independent daughter of an eccentric adventurer who vanished when she was scarcely a teen. Now a young woman of 21 without any real focus or purpose, Lara navigates the chaotic streets of trendy East London as a bike courier, barely making the rent, and takes college courses, rarely making it to class. Determined to forge her own path, she refuses to take the reins of her father's global empire just as staunchly as she rejects the idea that he's truly gone.

Advised to face the facts and move forward after seven years without him, even Lara can't understand what drives her to finally solve the puzzle of his mysterious death.Going explicitly against his final wishes, she leaves everything she knows behind in search of her dad's last-known destination: a fabled tomb on a mythical island that might be somewhere off the coast of Japan. But her mission will not be an easy one; just reaching the island will be extremely treacherous. Suddenly, the stakes couldn't be higher for Lara, who—against the odds and armed with only her sharp mind, blind faith and inherently stubborn spirit—must learn to push herself beyond her limits as she journeys into the unknown. If she survives this perilous adventure, it could be the making of her, earning her the name tomb raider.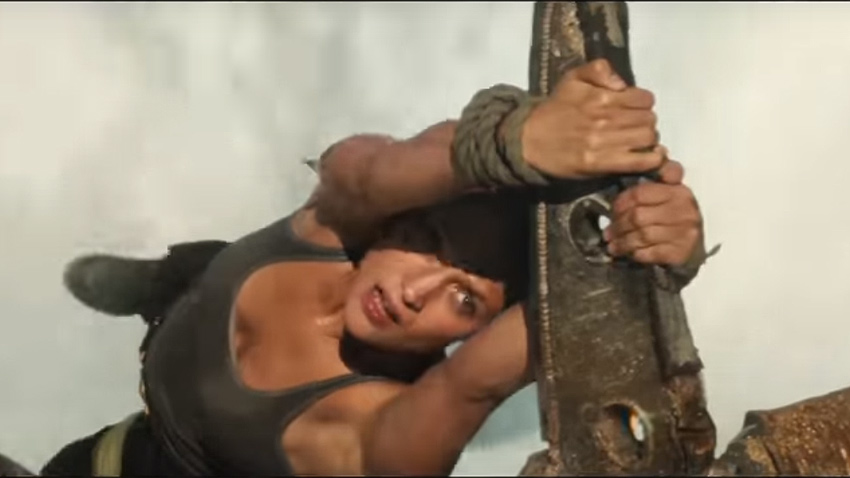 Although it isn't an exact replica of the 2013 video game, that franchise reboot is clearly the chief source of inspiration for the character's big-screen resurrection. If the plot parallels weren't enough, shots in the film trailer mirror those from the game, including the sinking ship leap and a parachute mishap.
Overseen by acclaimed Norwegian filmmaker Roar Uthaug, of disaster movie The Wave fame, the action in Tomb Raider looks gritty, real-world and satisfyingly crunchy. Such a pity then that literally the only thing our fledgling heroine speaks about in the trailer is her father. One of the key Bechdel Test components is for women to talk about something other than a man, and Tomb Raider 2018 fails that horribly – despite having a female lead.
Even more so than in the 2001 Angelina Jolie Tomb Raider, Lara Croft is presented here as her father's errand girl. A character celebrated for her defiant agency is presented on the big screen as living aimlessly until her dad gives her something to do – namely follow in his footsteps and complete his work. You can see the problem. Thanks, Hollywood for the bitter aftertaste when Tomb Raider otherwise looks like a tasty action adventure.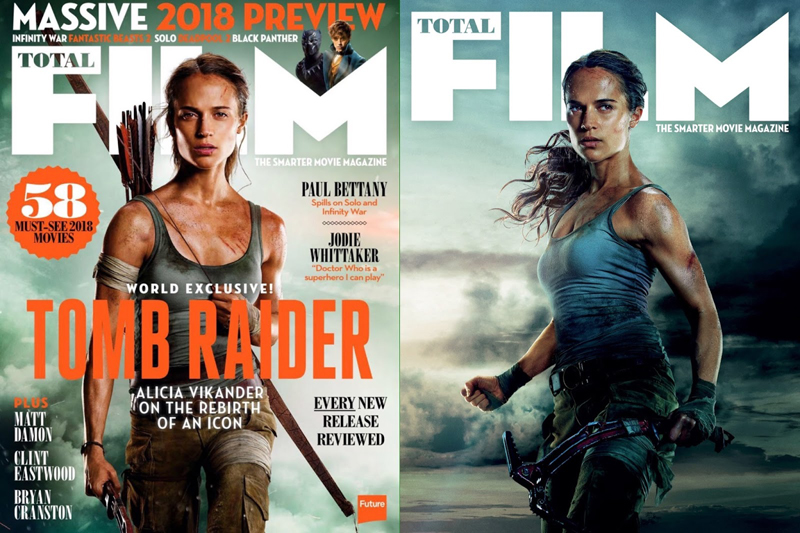 Tomb Raider opens on 16 March. It will receive a 3D and 3D IMAX release.
Last Updated: January 19, 2018