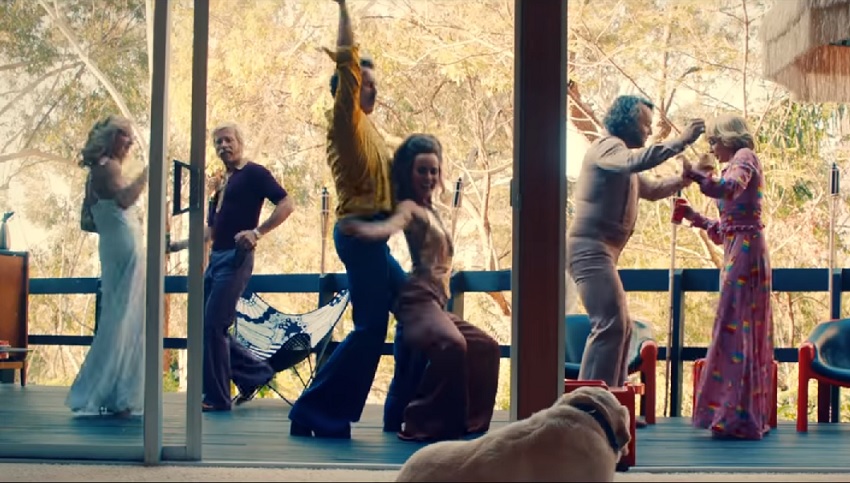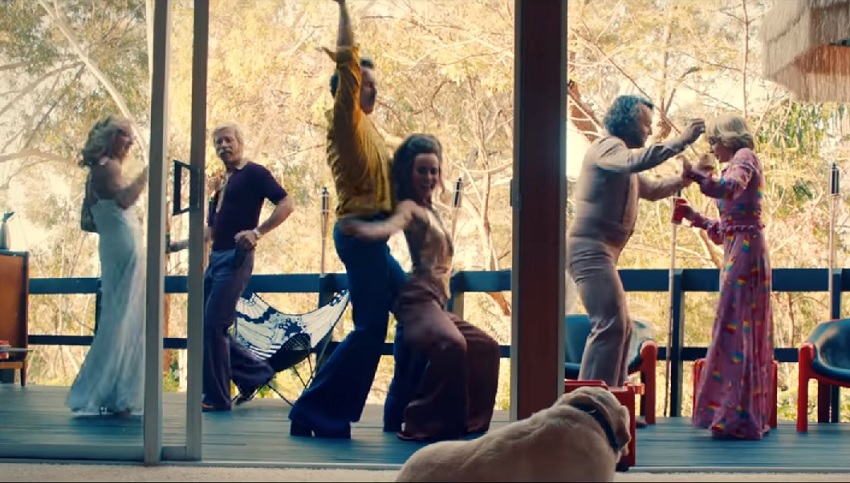 As someone who watches a lot of movie trailers, and believe me when I say there are plenty of bad ones out there, it's rare that one leaves me speechless and wondering what the hell I just watched, and rarer still when I mean that in a good way.
Swinging Safari, formerly known by the cracking name of Flammable Children, is the latest movie from Australian writer/director Stephan Elliot – the man who gave us the very eccentric and entertaining The Adventures of Priscilla: Queen of the Desert back in 1994. He's reunited with Priscilla star Guy Pearce in this comedy that also stars Kylie Minogue, Radha Mitchell, Julian McMahon, Asher Keddie, Jeremy Sims, Atticus Robb, Darcey Wilson, and Jack Thompson (not the GTA crusader).
It's a raunchy coming-of-age tale set in a small Australian beach town during the sexual awakening of the '70s and follows three sets of families, both parents and children, as they explore this torrid time in human history. And as if that wasn't enough, a giant whale just washed up on their beach.
The plot synopsis is as follows:
Australia, 1975. The beach suburb of Nobbys Beach is a place that revolves around surf mats, baby oil, boxed wine and the new miracle of Kentucky Fried Chicken. 14 year-old Jeff (Atticus Robb) tries to find his feet in a world changing faster than his hormones, and deal with his crush on shy and sensitive girl-next-door Melly (Darcey Wilson).

When the beach town suddenly hits the spotlight after the body of a 200-ton whale is washed ashore, Jeff and Melly think it's the biggest thing that ever happened in their lives. Meanwhile, their eccentric parents are catching up with the sexual revolution that has also washed up on Australia's beaches. And just like the decaying whale, it's all about to go spectacularly wrong.
Let's take a look, but I should warn you: expect plenty of terrible hair and fashion. It's the '70s.
Yes, that's really Guy Pearce and Kylie Minogue – I also did a double take – and that look you have on your face right now is the one I had too. I may not know what the hell I just watched, but I know I laughed out loud, that it's colourful and irreverent, and that I definitely want to see more.
What do you think?
Swinging Safari is due for release in Australia on 11 January 2018, and I really hope it hits a VOD service soon after.
Last Updated: November 7, 2017