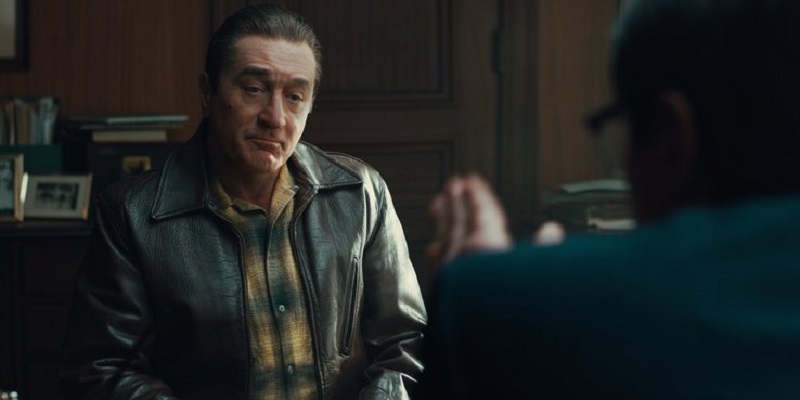 Some people are like a fine wine, only getting better with age, while the rest of us are like milk, growing increasingly sour each day. When it comes to the likes of Martin Scorsese and stars Robert de Niro, Al Pacino, and Joe Pesci though, they all fall into the former category and seem to only get better in their craft the older they get.
Which is one of the reasons why their next movie, The Irishman, is such a big deal as it not only puts all of these legends together (Al Pacino has strangely never worked with Scorsese before) but it does so when they've probably never been better at what they do. And after keeping things under wraps for a while, Netflix is now really starting to up the ante on their marketing for this big film as they release a second trailer which hypes up the film even more and gives us a better idea of what to expect when it releases:
Whereas the first preview we saw of The Irishman featured a much more sombre tone, this time the pace is dialled right up and the frenetic nature of this trailer is more in line with what we've seen from recent Scorsese hits like The Wolf on Wall Street.
As for Netflix, they most certainly do need to get the marketing hyped up for this as The Irishman is easily the most expensive movie they have ever produced, costing about a reported $159 million to make. How exactly could a movie that isn't a big sci-fi or fantasy epic reach end up costing so much? Well, apart from the excellent production values and obvious actor salaries, the majority of that budget went towards the CGI that was used to de-age the actors.
Because while De Niro, Pacino and Pesci still have amazing thespian skills, they have unfortunately gotten on in years and rather than hiring other actors to play the younger version of their characters, Scorsese decided to use the power of CGI to make them all look significantly younger. This looks to have been done with remarkable effect if the above trailer and below screenshots are anything to go by.  
Some of these stills no doubt look a little weird, but when shown in motion, the de-ageing effect looks seamless. Which is a great thing because no one else can really play these actors other than themselves and its great that with technology today they can now make a movie like this.
The Irishman is coming to theatres on 1 November before Netflix brings it to its streaming service on 27 November. The theatrical debut is primarily to make it eligible for awards contention, but it will be interesting to see if people are prepared to make it the cinemas for this movie – especially since it reportedly has three-and-a-half-hour running time – when they could easily wait three weeks and rather watch it in the comfort of their homes. For cinephiles, they will want to see these legends together first, but for others, I'm not sure. I guess time will tell if all that money was worth it for Netflix.
Last Updated: September 26, 2019