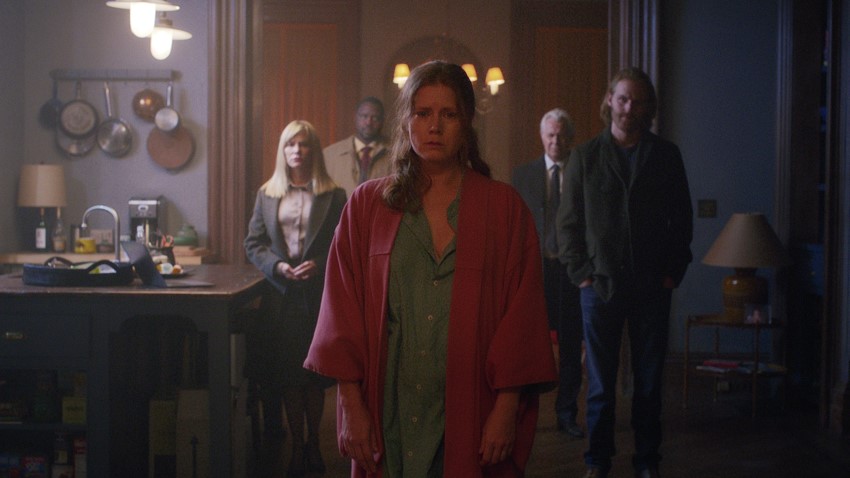 The Woman in the Window is Netflix's upcoming psychological crime thriller from director Joe Wright (Atonement, Darkest Hour), with the screenplay by Tracy Letts (Killer Joe). It was originally scheduled for a cinematic release in October 2019, but was delayed to May 2020 for some additional work – and then you-know-what threw a giant spanner in the works. So it's been sitting on the shelf for nearly a year before being picked up by Netflix for a streaming release next month.
It's based on the 2018 novel of the same name by A. J. Finn, the pseudonym for Daniel Mallory who's had his own fair share of troubles. In the year following his rise in prominence thanks to the publication of the novel, he was found to have lied extensively about his past for professional gain (which he's blamed on mental illness) and in an ironic turn was also accused of lifting details for the novel from the 1995 thriller movie Copycat.
Anyway, the movie features a very strong cast that includes Amy Adams, Gary Oldman, Anthony Mackie, Fred Hechinger, Wyatt Russell, Brian Tyree Henry, Tracy Letts, Jennifer Jason Leigh, and Julianne Moore.
The plot synopsis is as follows:
Anna Fox (Amy Adams) is an agoraphobic child psychologist who finds herself keeping tabs on the picture perfect family across the street through the windows of her New York City brownstone. Her life is turned upside down when she inadvertently witnesses a brutal crime. Based on the gripping, best-selling novel adapted by Tracy Letts, shocking secrets are revealed and nothing and no one are what they seem in this suspenseful psychological thriller.
Let's take a look:
This looks like a superb thriller with a compelling real-or-not plot and excellent performances all around from the cast. A thriller is supposed to keep you guessing, and this one seems like it'll have you questioning everything right until the very end.
What do you think? The Woman in the Window will premiere on Netflix on 14 May.
Last Updated: April 9, 2021