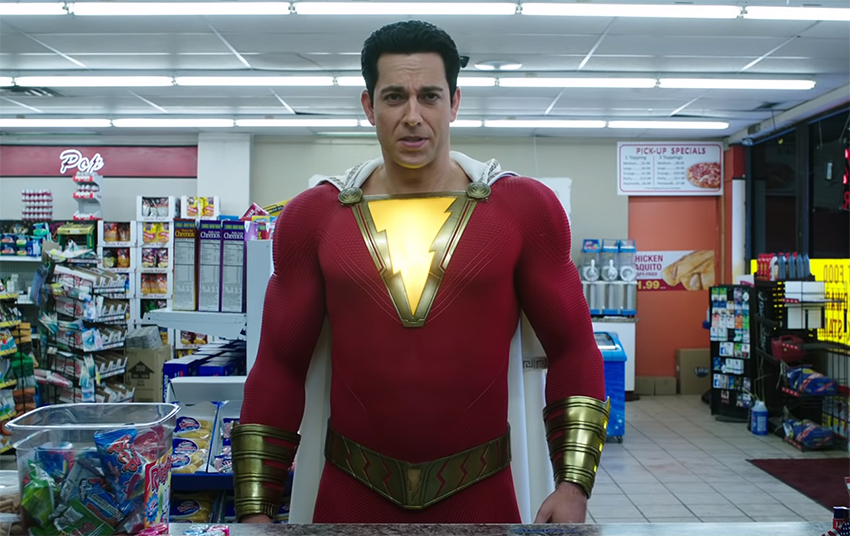 When it comes to Shazam!, the upcoming latest entry in the DC Comics Extended Universe, it always looked like pure fun based on the trailers. As it turns out, it's not just fun, but also damn good. How good? Well, better than any other DCEU film, that's how!
That's according to the film's score over on review aggregator Rotten Tomatoes which at the time of writing this article is sitting on a 94% Fresh rating with a 7.77/10 average score after 47 early reviews hit the web this weekend past. That bests previous DCEU champ Wonder Woman's 93% Fresh rating with a 7.65/10 average score set in 2017, which I honestly was not expecting. As more reviews roll in, this figure may drop, but for now Shazam! is king of the DC Comics movie world!
Critics have praised director David F. Sandberg for imbuing the entire affair with tons of heart and fun. It reportedly also doesn't conform to the structure and trappings of modern superhero movies most of the time but Sandberg makes the film feel like a true-to-form throwback to classic all-ages family fantasy adventures like Tom Hanks' Big (which Sandberg had previously said was a major touchstone), as AP News points out.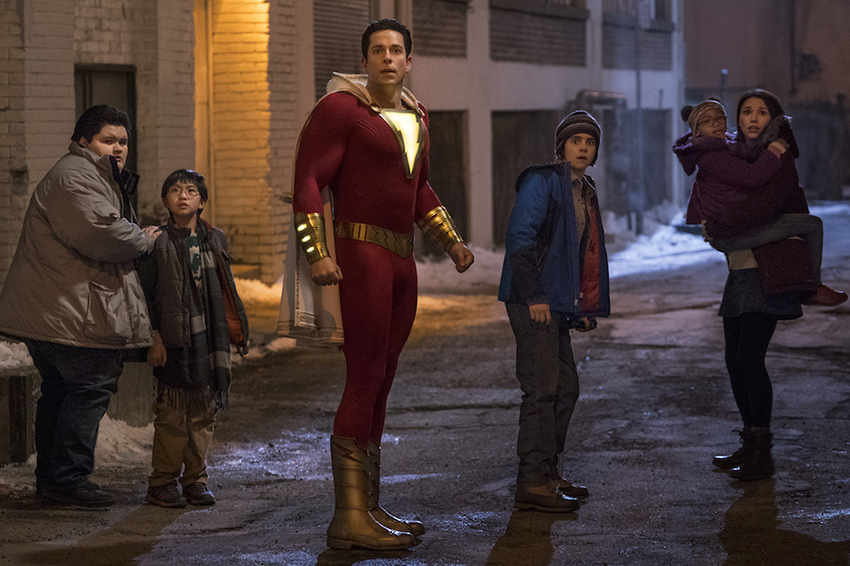 Holy superhero fatigue, Batman, "Shazam!" is actually good. OK, so it's basically "Big" with superheroes and villains instead of businesspeople and girlfriends, but director David F. Sandberg has infused his film with so much heart and charm that it hardly matters. Even the deficiencies, like the sluggish beginning and the random, ridiculous villains, fade away under a haze of goodwill because unlike so many big spectacle action pics with sequels in mind, "Shazam!" actually sticks the landing.
That fun and heart wouldn't work without the film's cast to pull it off, and here hefty applause was dished out for the film's trio of leads – Asher Angel as Billy Batson, Zachary Levi as his magically transformed adult superhero alter ego, and Jack Dylan Grazer as Billy's superhero-obsessed foster brother Freddy. Ex-Chuck funnyman Levi has been singled out in particular, with many saying this role of a 14-year-old in a superpowered adult man's body is one he was born to play. Entertainment Weekly puts it nicely:
Whenever Levi is on screen, wowed by his new grown-up physique (his muscles seem to have muscles) and shocked by his newly discovered powers (living lightning zaps from his fingertips), the movie soars. It's like watching the best scenes in the Spider-Man movies, when Peter Parker first discovers he can shoot webs and turn the city into his personal slingshot tumble jungle.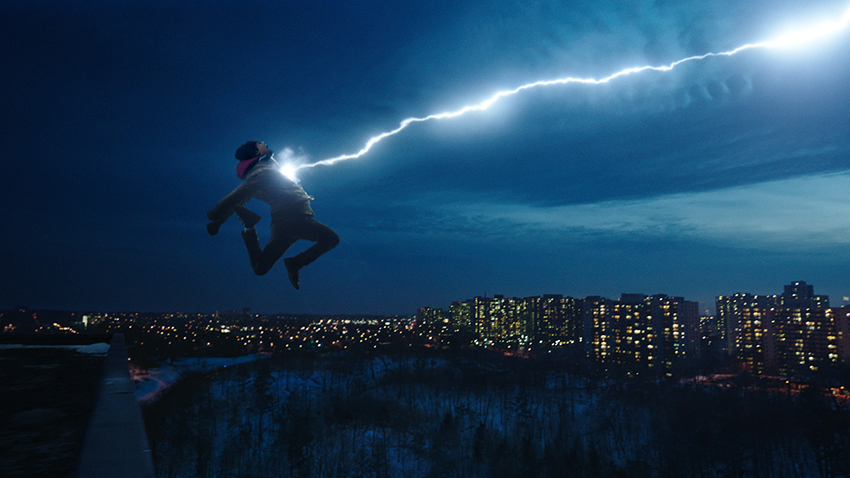 It's not all just positives though. While The Guardian enjoyed it overall, calling it "buoyant and unpretentious", they did have an issue with the film paradoxically being aimed at the young (and young at heart) while also catering to an older audience.
Because while Shazam! might avoid many of the pitfalls that usually define DCEU offerings, there remains an insistence that more is more and since this is essentially a kids movie, dragging the plot out to a flabby 132 minutes is a staggering misjudgment.

It's a film in need of a tighter edit with a script in need of a sharper polish, an imperfect franchise-launcher that nonetheless represents significant progress for DC.
Still, even with those few detractors out, the overwhelming consensus is that if you're just looking for joyful fun time at the cinema, then you can't go wrong with Shazam!
Last Updated: March 25, 2019