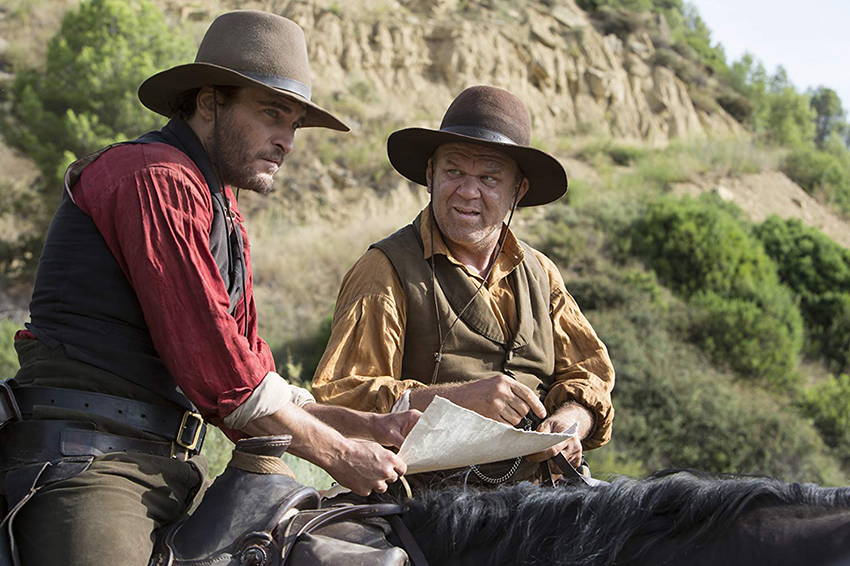 The Sisters Brothers is director Jacques Audiard's first English-language film, having spent the last 40 years writing and directing productions that have earned a respectable notoriety in French cinema circles. Audiard co-wrote the screenplay with Thomas Bidegain, another prominent French writer and director, with the material being adapted from Patrick Dewitt's novel of the same name.
John C. Reilly and Joaquin Phoenix play Eli and Charlie Sisters, a sibling duo of hitmen who stalk the American Old West in service of their employer, the mysterious and threatening Commodore. After completing a job, the siblings are hired to pursue and murder a man named Hermann Warm, played by Riz Ahmed, who in turn is being tailed by one of the Commodore's scouts, a soft-spoken man by the name of John Morris, played by Jake Gyllenhaal. While on the job, Eli Sisters begins to contemplate a life after the murder and mayhem, while also having to deal with his brother Charlie's reckless and happy-go-lucky attitude. All the while the adventure begins to affect our characters, raising questions of morality and ambitions for the future.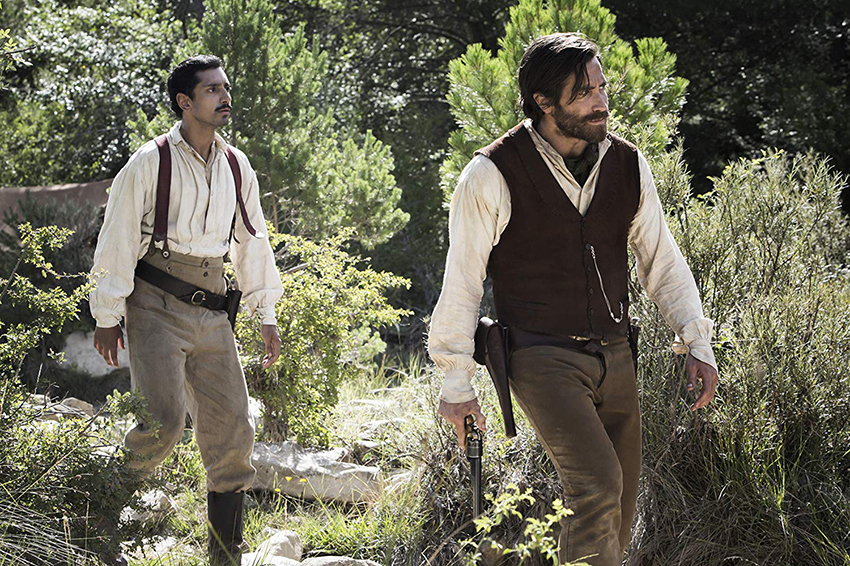 A great number of different storytelling devices are deployed throughout the Sisters Brothers. This is a film that makes use of narration, subtitles, fade ins and outs, symbolic cues, and abstract visualizations. Ultimately this is a Catch 22, as while it results in a plot that flows very smoothly thanks to the numerous techniques, it diminishes the film's ability to establish a unique identity. The abstract visualization I speak of refers to a dream sequence halfway through the movie. It is the only time such vivid imagery is put on screen during this realist drama, and it subsequently feels misplaced and serves to only contextualize the feelings of one of the characters.
I refer to this film as a drama because its classification as a dark comedy is false. Yes there is dark humour to be found in it, especially when it comes to the general conduct of our two leads. There is some light-hearted stuff when they encounter new age inventions such as the toilet and the toothbrush. But the sombre-style directing and cinematography culminates in an atmosphere and tone that is more introspective and humble than it is cynical or maniacal. Even Charlie Sisters, who is a brash drunk who relishes to submerge his hands in blood and fire multiple rounds of bullets at the drop of a hat. He spends most of his time criticizing his brother and his outlook on events.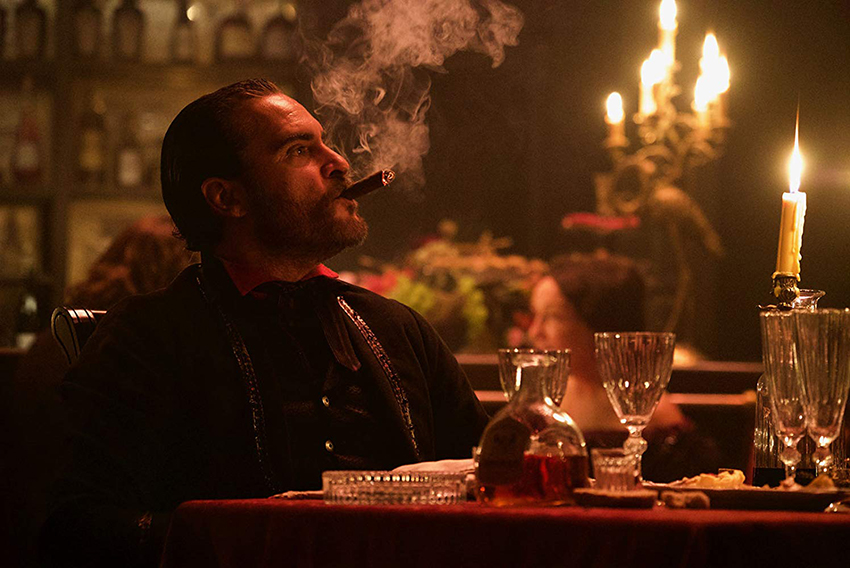 But these are superfluous criticisms. What is the film actually like?
The Sisters Brothers benefits from some pitch-perfect casting. John C. Reilly is excellent and enjoys great on-screen chemistry with Phoenix. The two contrast each other in terms of how they approach their work and given some backstory that is eventually revealed, his outlook on how his younger brother goes about his job is legitimized. At the same time, while he is the most relatable and sincere character, he is also the most dangerous. Do not forget that he is a killing machine and there are stark reminders of that throughout the film. Joaquin Phoenix also delivers a sturdy performance as a man with little to lose. It is so good that I am even reconsidering my position on his casting as the next Joker.
Jake Gyllenhaal and his relationship to Riz Ahmed is where the film tends to its moral quandaries. In the lawless West, there is no such thing as a grey area. John Morris illustrates that well while also trying to embrace the ambitious ideals as proposed by Prospector Warm. Gyllenhaal's acting can at times be a bit too monotonous, but it complements the character's motivations and feeds into what Ahmed has to say.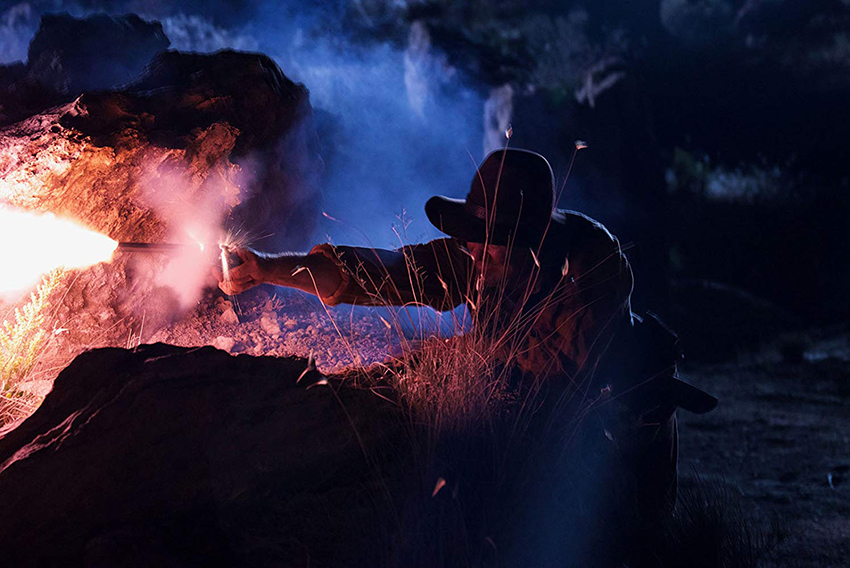 We don't get many Westerns these days, with their cinematic depiction being limited to either subversive send-ups or peripheral action pieces. While this film lacks a distinguishable identity of its own, it is still very good-looking. The American West and its vast scope is depicted well and no punches are pulled in regards to the people and their existence. Raping and pillaging are mixed into the adventure, trials and tribulations of the gold rush. Those various methods of storytelling do produce a well-ended and rounded plot, even if its conclusion comes about quite abruptly. For his first English film, Audiard has delivered a well-written script. One that works extremely well with Reilly and his character. I must also give props to the sound editing in this movie. A gunshot has never sounded so piercing and it's great.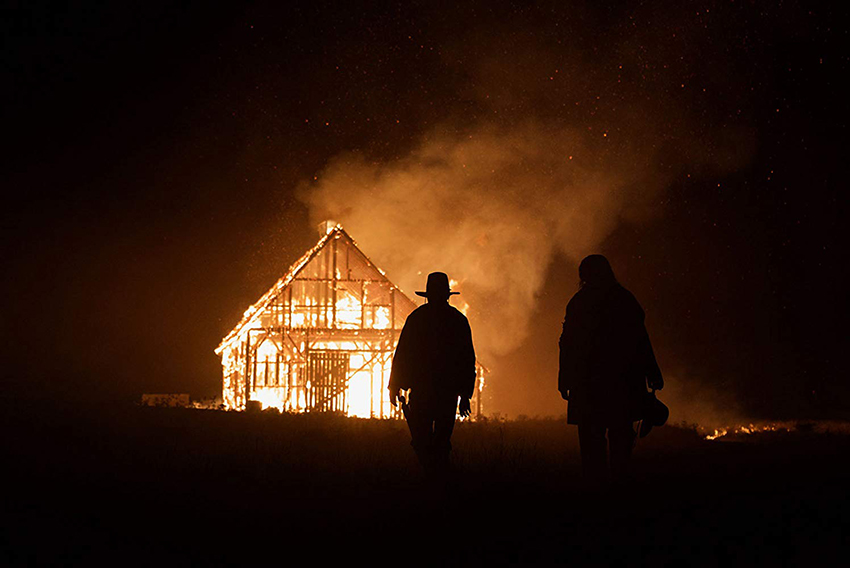 The Sisters Brothers is a film that just lets one breathe and introspect at intervals. While it may have benefited from a more unique style and a commitment to it, it still succeeds in a theatrical experience that is satisfying and dramatic.
Last Updated: January 15, 2019
Though it may be lacking the blood of a Tarantino epic or the laughs of a Mel Brooks spoof, The Sisters Brothers is a powerhouse film for human drama. Good performances and a clean script convey serious and long-lasting contemplations, depicted in beautiful of the New West.