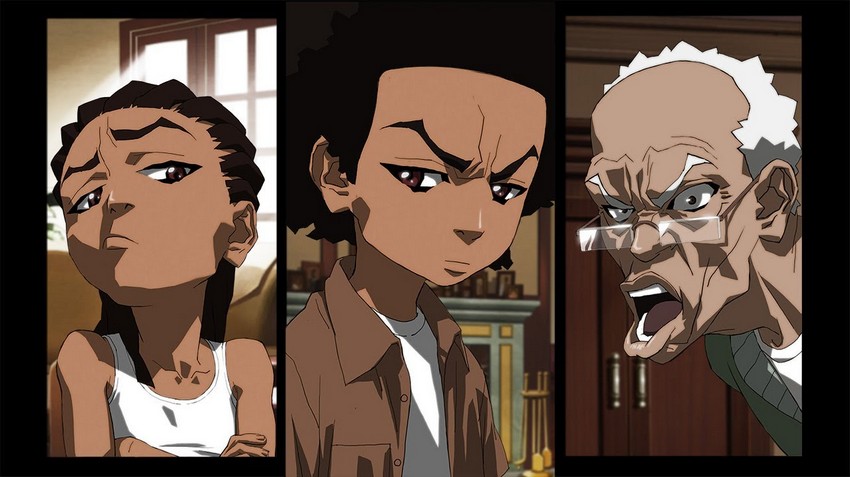 During the four seasons it aired on Adult Swim from 2005 to 2014, The Boondocks was some of the best damn TV viewing around. An animated adaptation of creator Aaron McGruder's comic strip of the same name, the story followed Robert "Granddad" Freeman, an African-American retiree who moves from the inner city to the affluent and mostly white suburb of Woodcrest with his two rambunctious grandsons, the 10-year old wise-beyond-his-years, politically savvy Huey and 8-year old rebellious urban gangster Riley.
Though always hilarious, through these three characters and a supporting cast of wacky neighbours, The Boondocks tackled some seriously thorny issues surrounding racial politics, pop culture, media controversies, religion and more. It was insightful, scathing satire at its comedic best with a unique visual aesthetic thanks to McGruder's love of anime and classic martial arts movies. And it's coming back… just not the same way you may remember,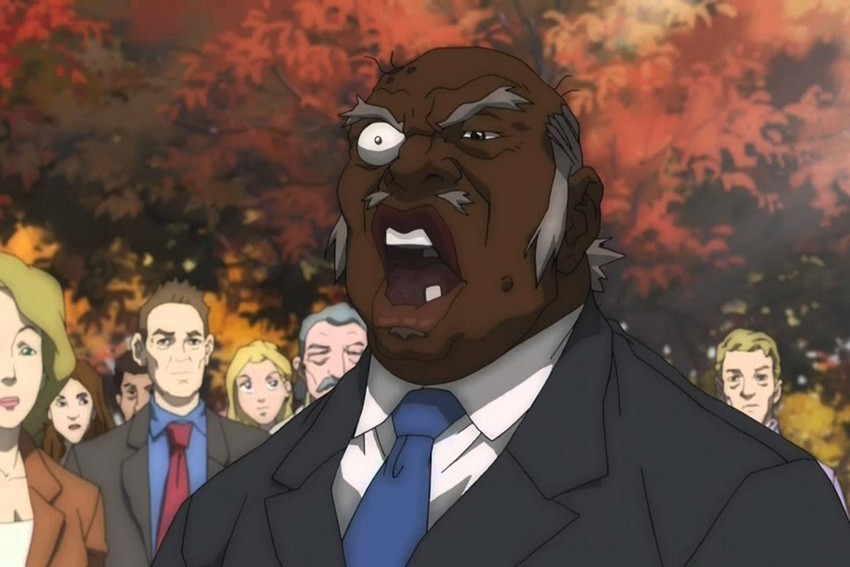 While at the Annecy International Animated Film Festival yesterday, Sony Pictures Animation announced (via AWN) that they would be rebooting the critically acclaimed animated series. This "complete re-imagining" of The Boondocks will update it for the modern era and "chronicles the adventures of the Freeman family against the evil local government tyrant Uncle Ruckus, who rules the fictional Woodcrest County, Maryland with an iron fist." That's quite a change for Uncle Ruckus, the slovenly, self-hating African-American antagonist who hates all non-white people, but we'll have to see how this plays out. McGruder is confirmed to be collaborating with Sony on this, so the show should not be losing any of its trademark edginess, but there's no word yet on timelines.
Along with The Boondocks reboots, Sony also revealed more productions on their animated slate. First up is an adaptation of late celeb chef Anthony Bourdain's Dark Horse Comics graphic novel Hungry Ghosts. Billed as "an anthology of frightening, hilarious, twisted, and culinary-inspired ghost stories," the animated show will see each episode not only vary in tone, but also in animation style depending on the story being told. Another production is Superbago, claymation/live-action hybrid comedy show about "two dimwitted animated heroes traveling in a very real Winnebago around the actual United States of America".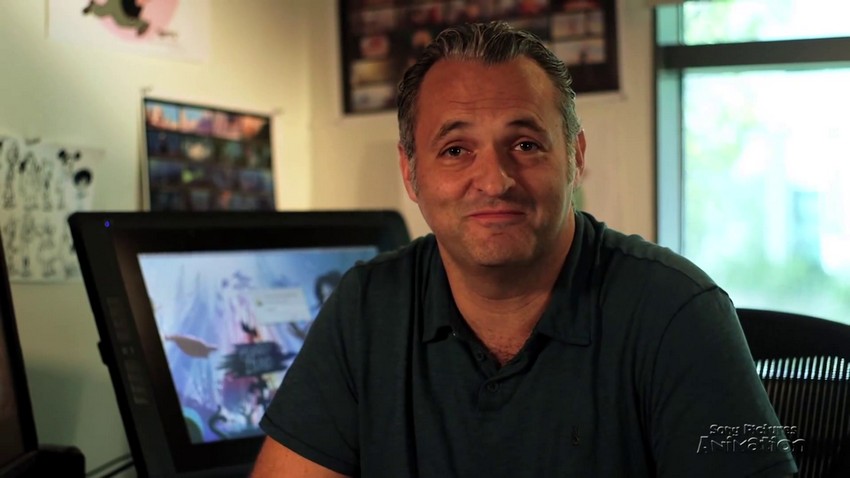 Acclaimed animation director Genndy Tartakovsky of Hotel Transylvania, Samurai Jack and Dexter's Lab fame also revealed that he's developing two new animated feature films titled Black Knight and Fixed. Black Knight is described as "an original, action-adventure epic that tells the story of a highly skilled and faithful knight who, after failing to protect his king, must transform himself into the Black Knight to save the kingdom." Fixed is something a bit different than what Sony Animation and Tartakovsky has ever done though as it will be an R-rated comedy. The feature as "the story of an average, all-around good dog who is in love with the show dog next door, and what happens when he learns that he is going to get neutered in the morning. What does a dog do with his last night out with his besties?" That sounds… interesting.
Last Updated: June 13, 2019