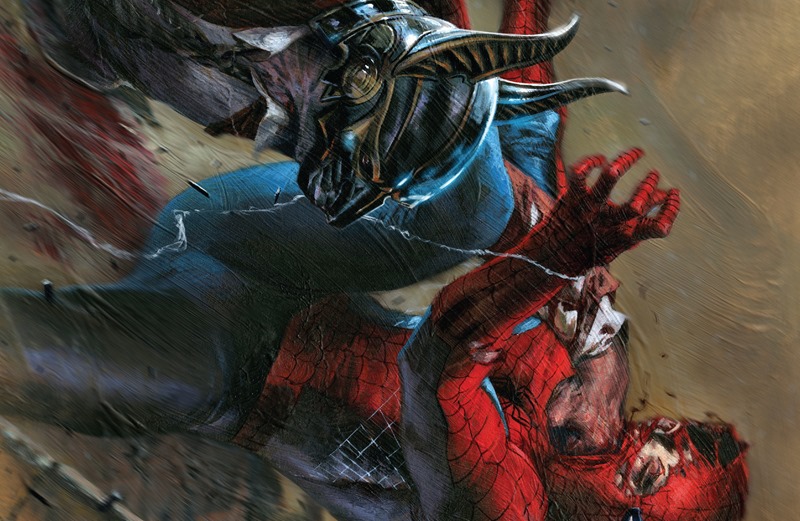 It's been a while since Peter Parker got to headline a truly major event in Marvel, but the Clone Conspiracy is certainly delivering on its promises so far. The Jackal is back, dressed to kill and ready to bring back anyone who has ever died under the watch of the webhead in some twisted gift to help uphold his promise of no one ever dying while he's around.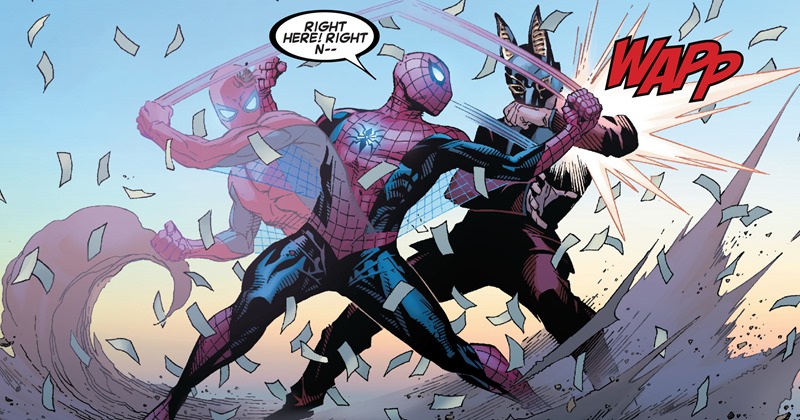 It's a series which has seen allies and enemies alike returned from beyond the grave, this time via a process that not only brings the body back but also the memories of the deceased right before the plug was pulled on them. But who's really under that Anubis mask and immaculate red suit? Who's the real Jackal who has been pulling strings for months now, who can match Spider-Man blow for blow in a way that the original Jackal never could when he was bouncing around as a "furry Yoda"?
Spoiler after the image: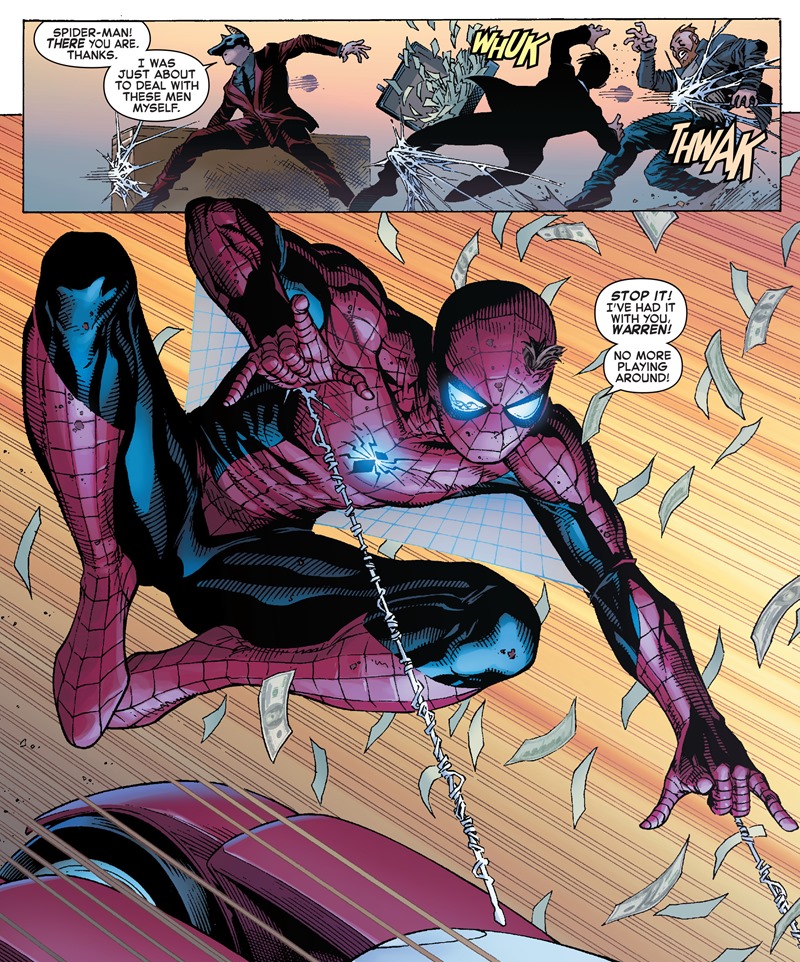 So who's the man behind New U? It's none other than…Ben Reilly. Sans the blonde hair this time.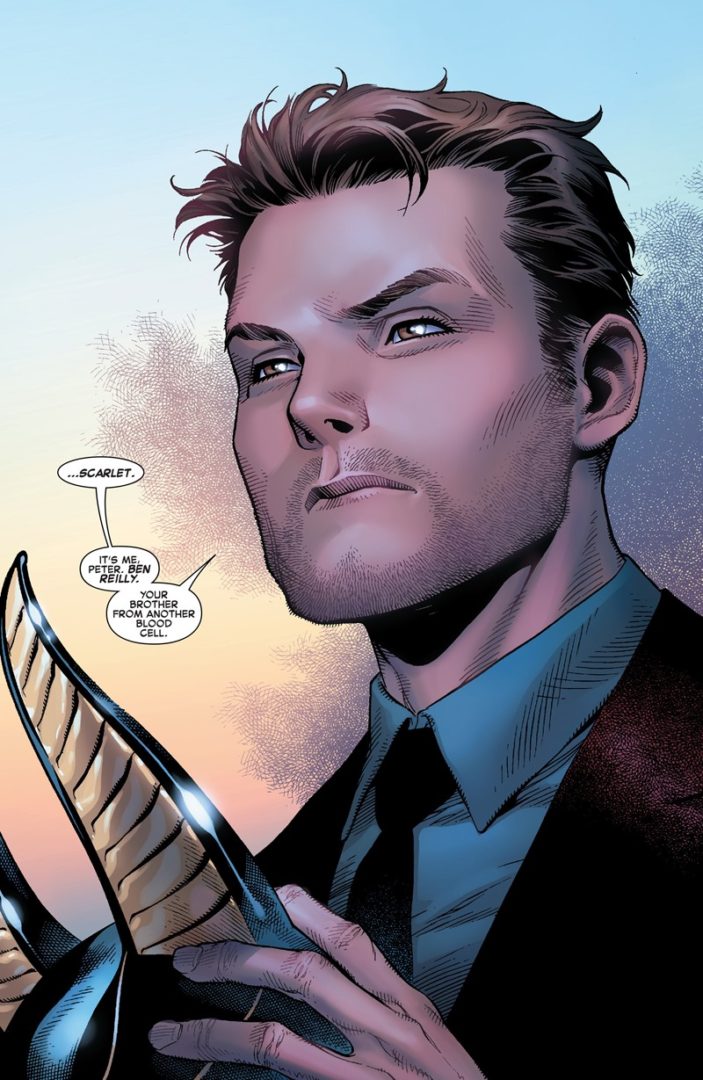 Yup, the former Spider-Clone himself has been behind the mysterious resurrections as of late, as the star of the 1990s Clone Saga has somehow managed to come back from nothing more than a puddle of enzymes and fluids when his time finally ran out. Ben Reilly may have been the star of a terrible storyline that ran for years in Spider-Man comics, but he was still a star.
Essentially a Spider-Man with a fresh slate, Reilly was at the very least a sensational fan favourite. But yes, The Clone Conspiracy isn't holding back with its references to that maligned series. And things are about to get even worse for Peter, as Spider-Gwen informs him that across other alternate realities in the Spider-Verse that he always winds up siding with Reilly and New U, a move that usually results in an apocalypse filled with Carrion virus-infected mutants running amok and ending civilisation.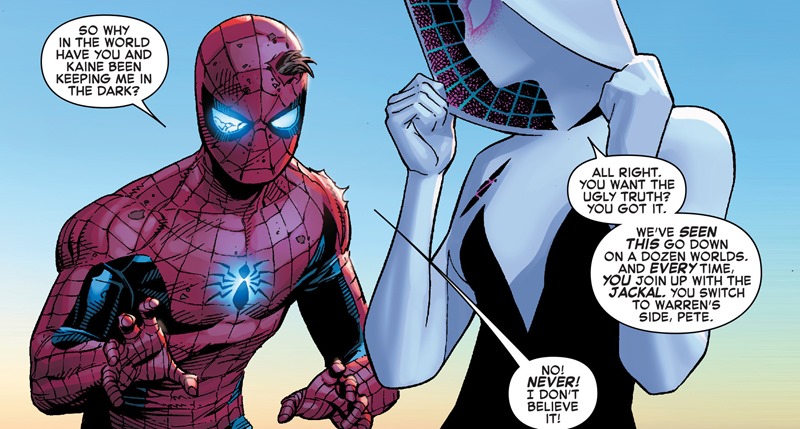 An event that's likely to happen yet again, as Reilly has given Parker a chance to fix his greatest failure: Uncle Ben. Yeah, goodbye New York City. It was nice knowing you.
Last Updated: December 8, 2016