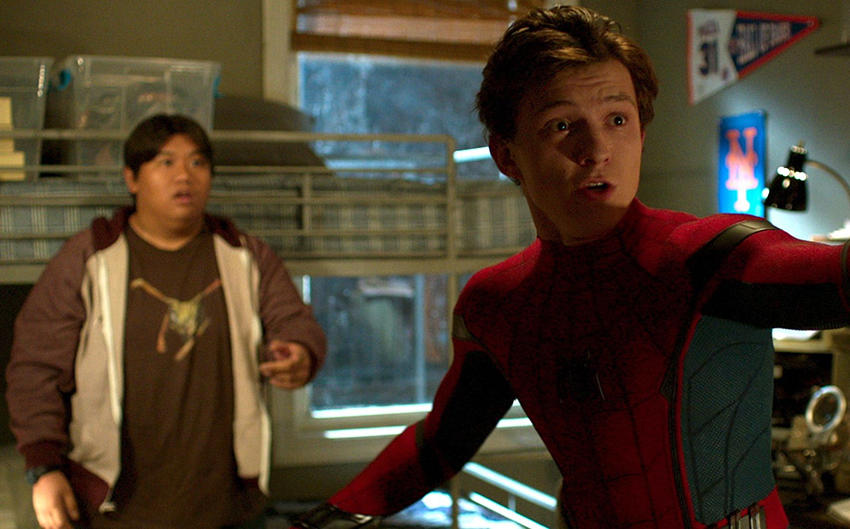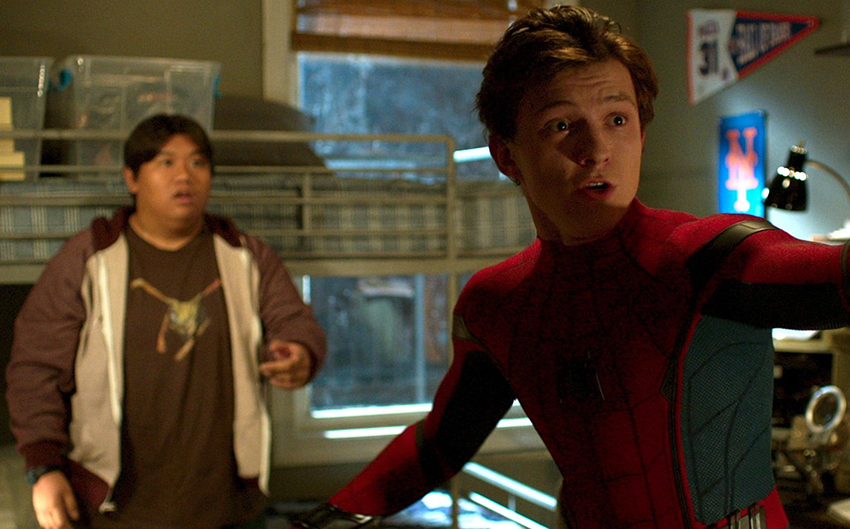 It was the MTV Movie and TV Awards this past Sunday, and while Trevor Noah and his golden popcorn, as well as Wonder Woman and her golden lasso, may have stolen all the headlines, there were some other highlights of the show as well. One of them was Marvel releasing the first clip from Spider-Man: Homecoming.
As we all know, trailers are lies. These little previews can be cut to make just about any movie look better than it actually is (Hello, every single Transformers movie ever!) or even completely twist the tone of the movie with some catchy needle-drops and tight editing (Hello, Suicide Squad!). It's time like these where a clip, showing how an actual full-length scene from the movie plays out, is a much better way of getting a feel for a movie. And I'm feeling pretty great after watching this clip as Tom Holland's Spider-Man returns sneaks his way into his house after a night of masked superheroing only to find his best friend Ned (Jacob Batalon), who doesn't know his secret, already there.
Shortly after the clip was made available, Marvel also released the first TV spot for the movie. A lot of the footage in this short teaser are things we've seen before, but there's a fantastic moment at the end where Spidey's fancy suit designed by Tony Stark has a bit of a wardrobe malfunction. No, not like that you perverts.
Spider-Man: Homecoming was directed by Jon Watts (Cop Car) and also stars Michael Keaton, Marisa Tomei, Robert Downey Jr., Tony Revolori, Logan Marshall-Green, Jon Favreau, Laura Harrier, Donald Glover, Bokeem Woodbine and Tyne Daly. It is scheduled for release on July 7, 2017. Here's the official synopsis:
A young Peter Parker / Spider-Man (Tom Holland), who made his sensational debut in Captain America: Civil War, begins to navigate his newfound identity as the web-slinging super hero in Spider-Man: Homecoming. Thrilled by his experience with the Avengers, Peter returns home, where he lives with his Aunt May (Marisa Tomei), under the watchful eye of his new mentor Tony Stark (Robert Downey, Jr.). Peter tries to fall back into his normal daily routine – distracted by thoughts of proving himself to be more than just your friendly neighborhood Spider-Man – but when the Vulture (Michael Keaton) emerges as a new villain, everything that Peter holds most important will be threatened.
PS: This has absolutely nothing to do with the movie itself, but I feel this bit of fabulousness from Tom Holland is just too incredible to not share.
Last Updated: May 10, 2017