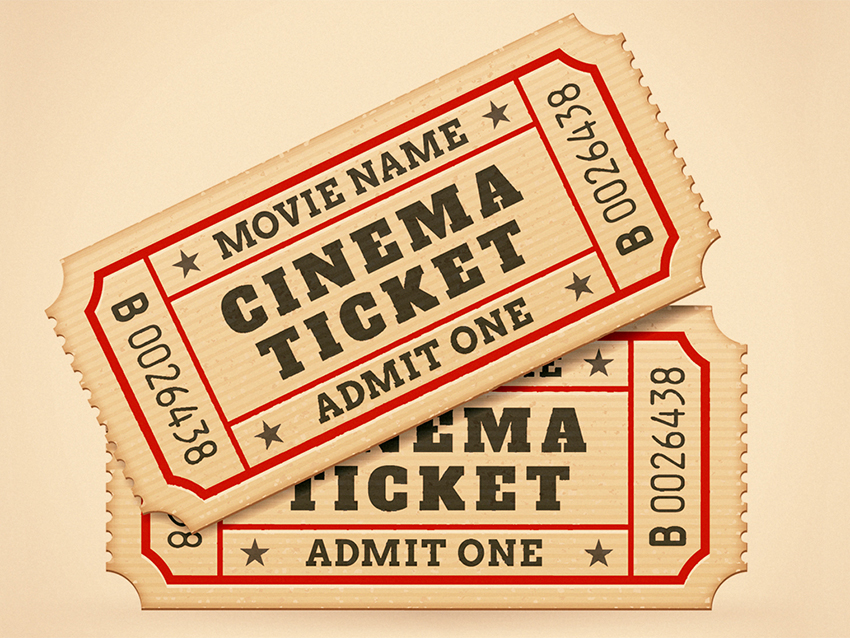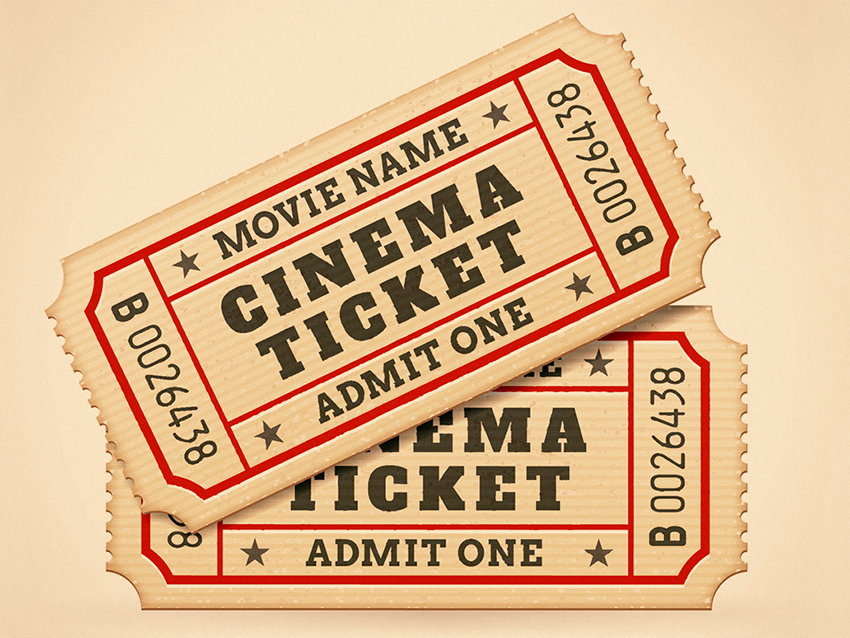 They say the only certainties in life are death and taxes. And also paying exorbitant amounts of money to go watch movies on the big screen. With studios' insistence on 3D and IMAX, going to the cinema is not a cheap affair in modern times. Now it's becoming even less so as Ster Kinekor and Nu Metro, the two major cinema chain operators in South Africa, are both pushing up their ticket prices. Well, in certain places.
As reported by MyBroadband, this price hike is part of annual inflationary costs as Ster Kinekor explained that "the average ticket price increase is between 6% and 7%, which is in line with the country's current inflation rate". Ster Kinekor will actually not be increasing their prices at all at certain cinemas though, explaining that "supply and demand plays a role in how Ster-Kinekor determines which titles are scheduled at which sites, and what the ticket prices are at these sites." In fact at their N1 City cinema, 3D tickets will actually be slightly cheaper as prices are lowered from R75 to R72.
Nu Metro cinemas will also not raise ticket prices unilaterally, with 4DX remaining the same and Scene VIP dropping R5 and R10 for 3D and 2D respectively. However, the price of standard 3D tickets will be going up from R85 to R95 and standard 2D from R65 to R75, with the latter actually being a 15% increase. Nu Metro's Scene Extreme, their answer to Ster Kinekor's IMAX, will also be getting an increase of around R10 from R110 to R120.
Ster Kinekor pointed out though that their loyalty discounts were still in effect, saving customers big on ticket prices and even offering free movies to certain eligible moviegoers. It was also pointed out that while South African ticket prices seem really higher, they're actually much higher in other countries. This is actually true, but doesn't quite take into consideration that the average salary in these other countries are also often higher.
Here's the full list of all the price changes coming your way. Tables and comparisons from MyBroadBand: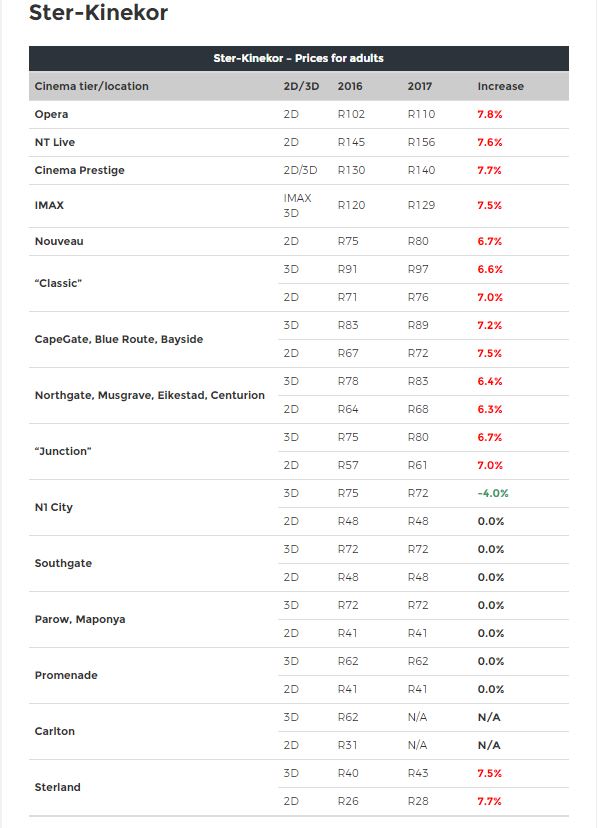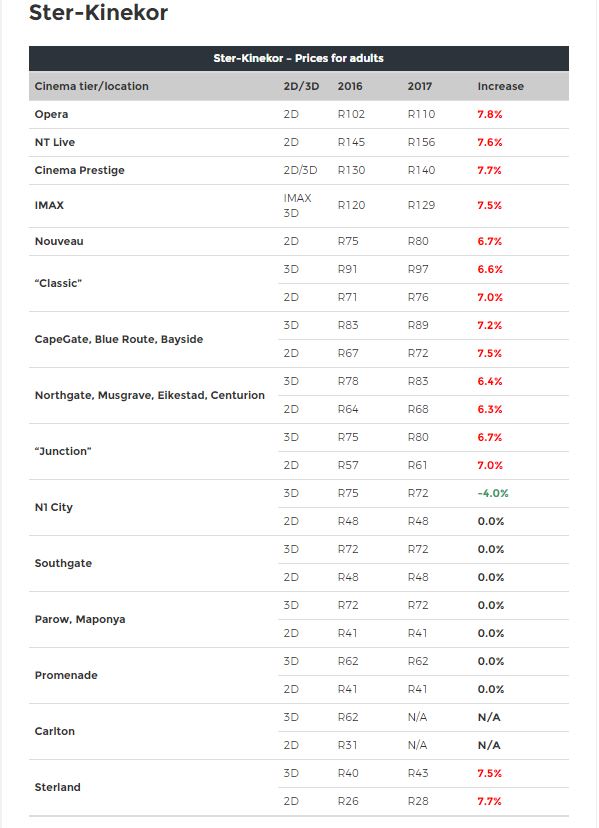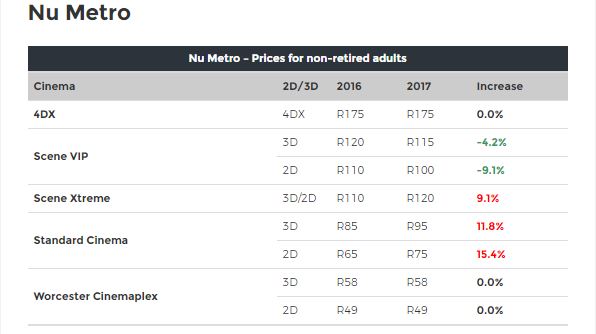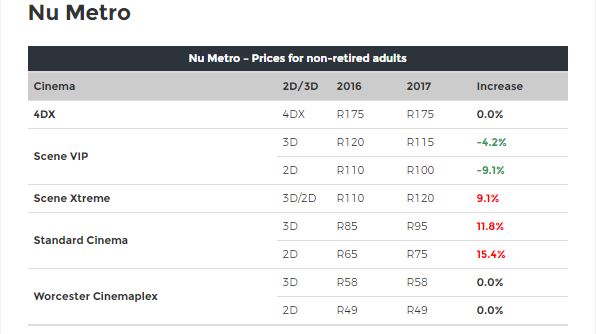 Last Updated: August 22, 2017