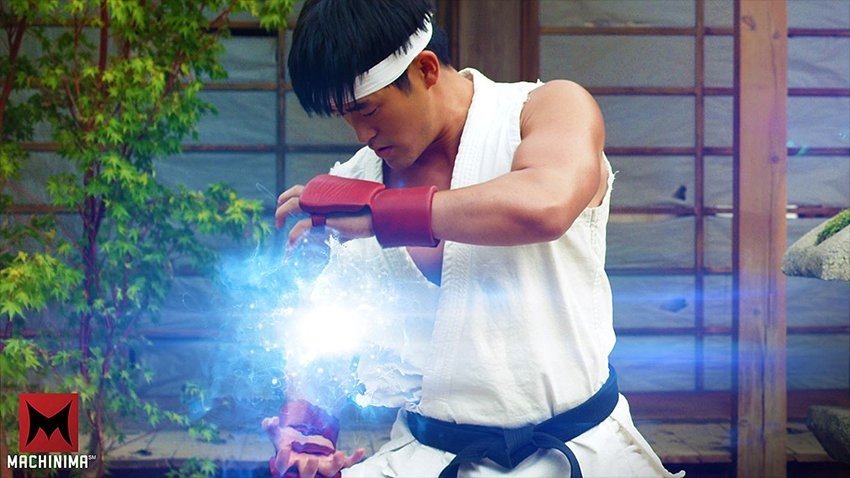 Neither of the live action Street Fighter movies was any good. Yes, the 1994 movie starring Jean-Claude Van Damme has its charms (largely thanks to the delightfully hammy portrayal of M.Bison by Raul Julia in his final on-screen appearance), but nobody would accuse it of being good. The Legend of Chun Li starring Smallville's Kristin Kreuk and and Chris Klein as Charlie (Nash Out) Nash was somehow even worse. For fans of the revered fighting game series, the best and most faithful live action take on the series to date is the fan-made web series Street Fighter: Assassin's Fist by Joey Ansah & Christian Howard.
It deals with the stuff that happens with Street fighter stalwarts Ryu and Ken in the years before the great big World Warrior tournament that was the focus of Street Fighter II. Manyh fans hoped they'd get more from Ansah and co, something that would tell the World Warrior story. And it looks like they may.
According to Deadline, Entertainment One/Mark Gordon has signed on to develop, produce and finance a TV series adaptation of Street Fighter, with Joey Ansah, Jacqueline Quella and Mark Wooding to produce. It'll revolve around four of the eight original World Warriors; Ryu, Ken, Chun-Li and Guile.
"Together, they fight to take down M. Bison, the evil mastermind who runs Shadaloo, a global criminal organization," says the show's description. "Though on different journeys, our heroes' paths will cross as they are drawn into the World Warrior Tournament, a competition devised by M. Bison to find the most powerful and capable fighter in the world. On the journey they come to share, they must draw on their strength, skills, intelligence and loyalty in a battle to survive and emerge as the World Warrior."
The series will build on the gaming franchises strength in its diverse cast of characters.
"A particular strength of Street Fighter is the wide range of ethnically diverse characters and powerful women featured in the game. It will allow us to build an inclusive and engaging TV universe," says Mark Gordon, eOne's President and Chief Content Officer, Film, Television and Digital.
What ever happens with this, it has to be better than The Legend of Chun Li. Nash out.
Last Updated: March 26, 2018