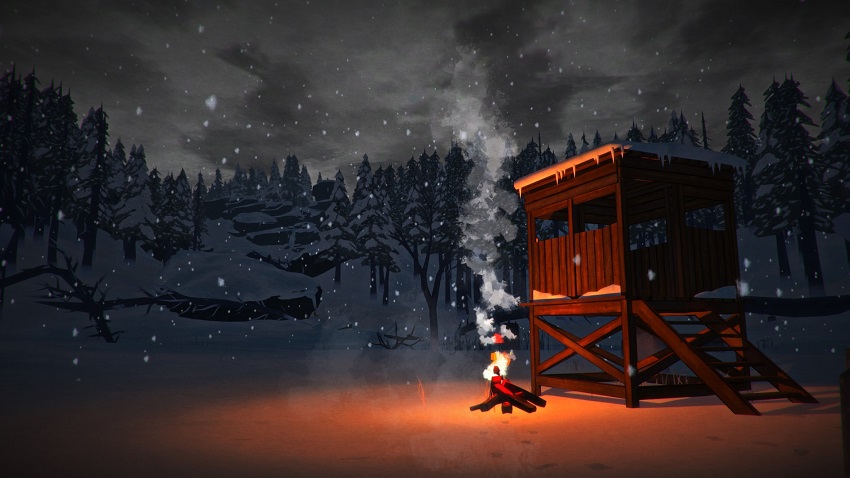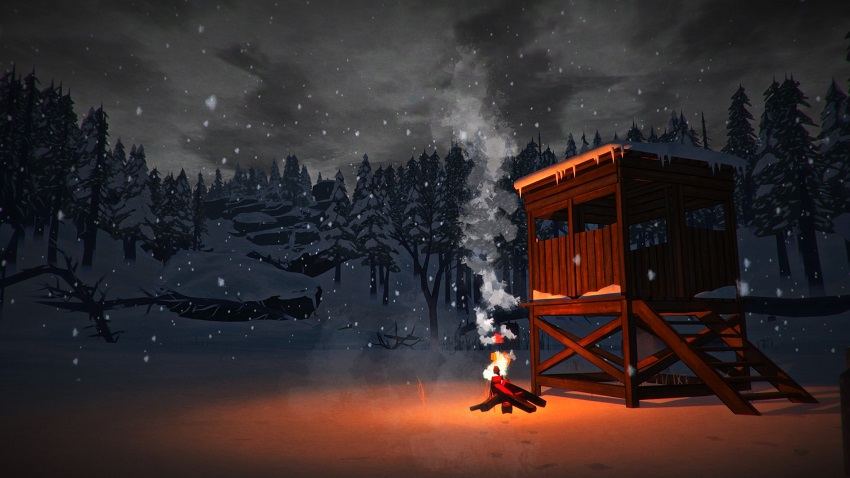 Every time you hear about a video game receiving a movie adaption you can almost hear the collective groan that rings out around the world. Not another rubbish movie that ignores everything people love about the game it's based on! But this time it'll be different because we're doing it right, they always cry. We've all heard that before, and now I'll tell you why this time it might be different – because the producers have released a fantastic proof of concept short narrated by the Oscar-winning Christopher Plummer.
The Long Dark is a popular open world survival game that at the time of writing is still in early access on Steam and has sold north of one million copies. It describes itself as a:
"thoughtful, exploration-survival experience that challenges solo players to think for themselves as they explore an expansive frozen wilderness in the aftermath of a geomagnetic disaster. There are no zombies — only you, the cold, and all the threats Mother Nature can muster."
The game is set to receive its official release in the next few hours on 1 August on Steam, Xbox, and PS4, although they only anticipate an 8 August release date on PS4 in Europe and Russia due ratings issues on that platform.
Players will be able to experience an episodic single player campaign titled 'Wintermute' of which the first two episodes will be available at launch, while the remaining three episodes will be released as they're completed. The story mode will also feature the voice talents of Troy Baker, Troy Baker, Troy Baker and Troy Baker. I mean Jennifer Hale, Mark Meer, David Hayter, and Elias Toufexis.
The plot synopsis for the both the episodic game and the movie adaption is as follows:
The Long Dark tells the story of bush pilot Will Mackenzie and Dr. Astrid Greenwood, who become lost in the Northern Canadian wilderness in the aftermath of a geomagnetic disaster. In searching for each other, Mackenzie and Astrid come to terms with the unexpected ways the world around them has changed due to the presence of mysterious aurorae in the sky.
Developers Hinterland have teamed with producer Jeremy Bolt (Resident Evil franchise, Death Race, Event Horizon) to produce the movie adaption, and released a proof of concept short titled 'Elegy' to give audiences a taste of what they're aiming to create. Take a look:
Now do you understand why I said this time it might be different? That was an impressive short and clearly shows the tone the movie will be looking for, which is very much man against nature – and his own nature. Having the compelling voice of Christopher Plummer asking you how you survived the fall of the world, and what you did to stay alive, didn't hurt either.
A survival game set in the harsh wilderness and with a few hints of mystery seems like a much better candidate for a movie adaption than the big franchise adaptions we've seen before, and could deliver the compelling viewing experience that those other adaptions have lacked.
What do you think?
Last Updated: August 1, 2017