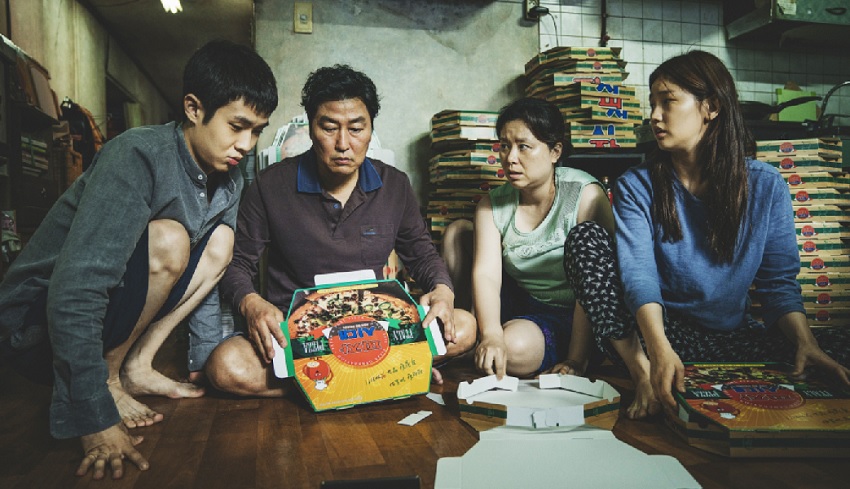 Parasite is the latest movie from South Korean director Bong Joon-ho, the man who brought us class warfare on a train in Snowpiercer and giant super pigs in Okja. It's received rave reviews following its unveiling at the Cannes Film Festival earlier this year, where it went on to win the Palme D'or – the festival's highest honour.
It's a genre-bending mix of dark comedy, drama, and thriller about a poor Korean family who, through a combination of good fortune and guile, manage to work their way into the good graces of a wealthy family by providing them with a variety of services – and enriching themselves in the process. However this symbiotic existence takes a darker turn when someone new enters the picture and disrupts their fragile ecosystem.
The official plot synopsis is as follows:
Meet the Park Family: the picture of aspirational wealth. And the Kim Family, rich in street smarts but not much else. Be it chance or fate, these two houses are brought together and the Kims sense a golden opportunity. Masterminded by college-aged Ki-woo, the Kim children expediently install themselves as tutor and art therapist, to the Parks.

Soon, a symbiotic relationship forms between the two families. The Kims provide "indispensable" luxury services while the Parks obliviously bankroll their entire household. When a parasitic interloper threatens the Kims' newfound comfort, a savage, underhanded battle for dominance breaks out, threatening to destroy the fragile ecosystem between the Kims and the Parks.
Let's take a look:
These two minutes are enough for me to see why people have been raving about this – it looks superb. Technically the direction is great, with some gorgeous shots on display, and the music changes its tone dramatically when it shifts from light and whimsical to dark and foreboding. The latter dovetails perfectly with the plot which starts out harmlessly enough before morphing into something different.
Neither the Parks nor the Kims come across as the traditional "bad guys", with both benefiting from the other, but changing circumstances make that relationship take a darker turn. It also looks very well-acted, with some sharp humour on display too. This is a movie I definitely want to see now.
What do you think?
Parasite is due for release in the US on 11 October. It stars Song Kang-ho, Jang Hye-jin, Choi Woo-shik, Park So-dam, Lee Sun-kyun, Cho Yeo-jeong, Jung Ji-so, and Jung Hyun-joon.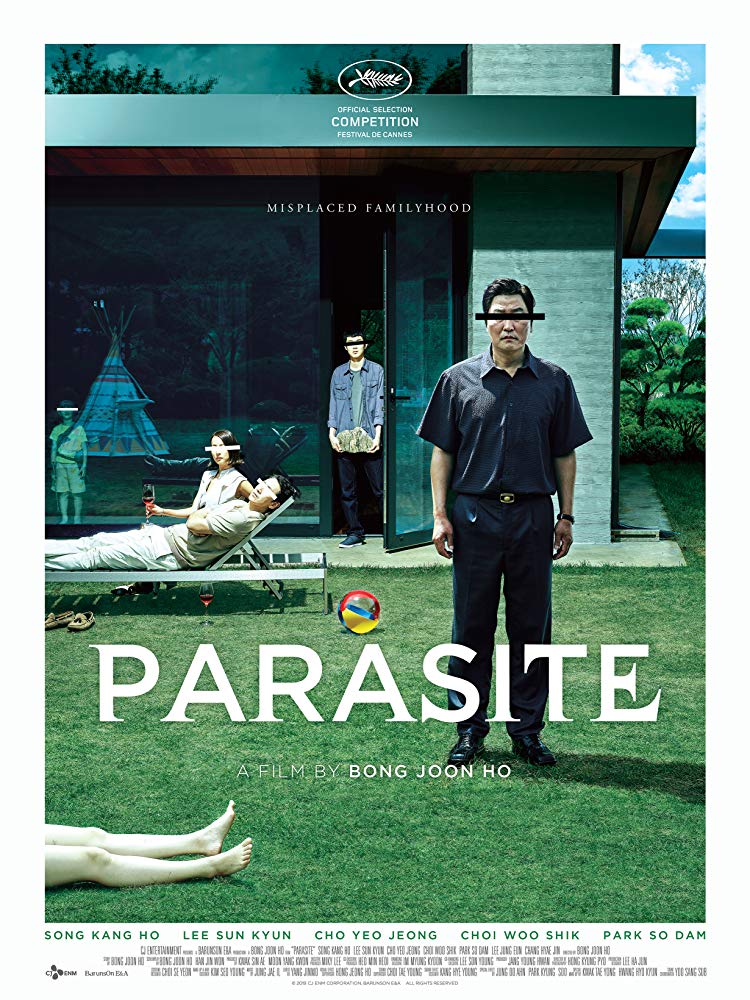 Last Updated: August 15, 2019