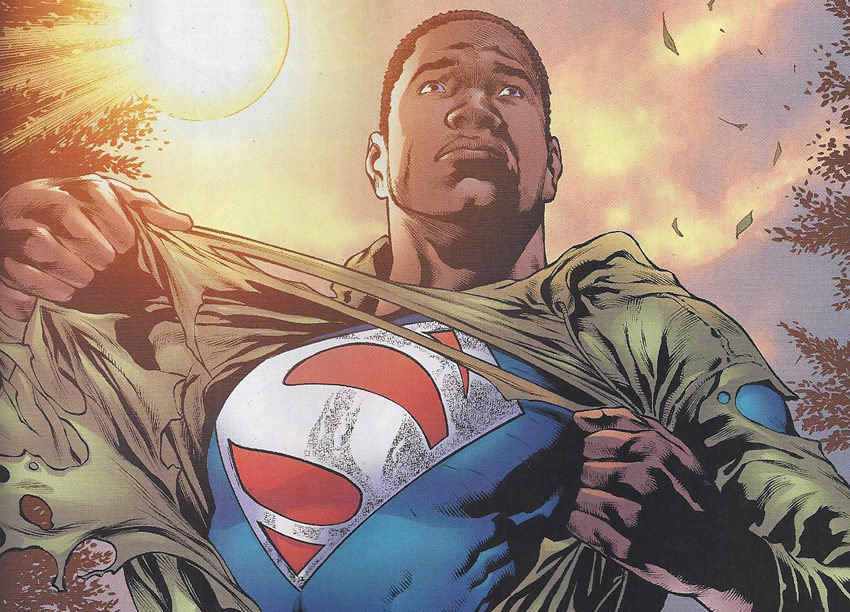 Superman is finally going to fly again in the DCEU… But this won't be the Superman you remember from recent movie outings. While the future of Henry Cavill's Man of Steel in Warner Bros.'s DC Comic movie universe is still a bit murky, it seems the studio is moving ahead on a different Superman project. THR reports that acclaimed writer Ta-Nehisi Coates is penning a script for an upcoming on-screen reboot of the character who will be portrayed as a "black Superman". No director or star is attached yet, but JJ Abrams is producing the film through his Bad Robot production studio.
For Abrams, this is actually not the first time the Star Trek and Star Wars director has been attached to a Superman reboot production. In the early 2000s, Abrams penned a script titled Superman: Flyby that tweaked several aspects of the DC Comics character's origin (Krypton never blew up, he was sent to Earth to fulfil a prophecy, his uncle was the bad guy, Lex Luthor was a UFO-obsessed government agent, etc). Although development got quite far – first Brett Ratner then McG was attached to direct, with various A-list actors approached – it was eventually scrapped over budget concerns. Which is good because I read that script and it was terrible. Coates should be able to produce something waaaaaaay better.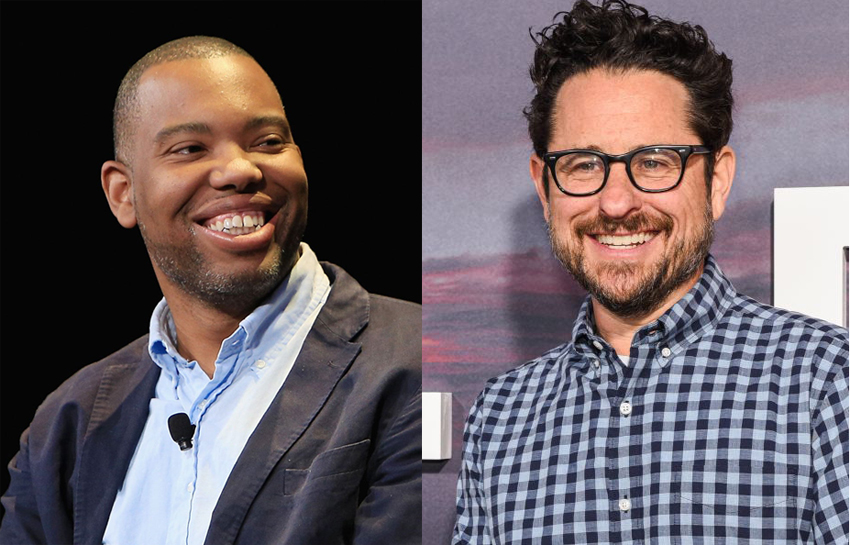 The writer started his career as a widely recognized journalist for The Atlantic, specifically covering stories about the cultural, social, and political issues faced by African Americans. This led him to author three non-fiction books on the subject, one of which – 2015's Between the World and Me – winning the 2015 National Book Award for Non-Fiction and becoming a finalist for the 2016 Pulitzer Prize for General Non-Fiction. Where he gained attention in the comic book space though was when he was tapped by Marvel in 2016 to pen an epic run on Black Panther, which proved to be a massive influence on the eventual Black Panther feature film. He followed that up with an equally good stint on Captain America as well. He proved in both those runs that he has a distinct knack for digging into what makes these comic book icons tick by asking hard questions about their place in a modern world where race and politics are so pertinent.
Speaking to Shadow & Act about the announcement, Coates said that "To be invited into the DC Extended Universe by Warner Bros., DC Films and Bad Robot is an honor. I look forward to meaningfully adding to the legacy of America's most iconic mythic hero."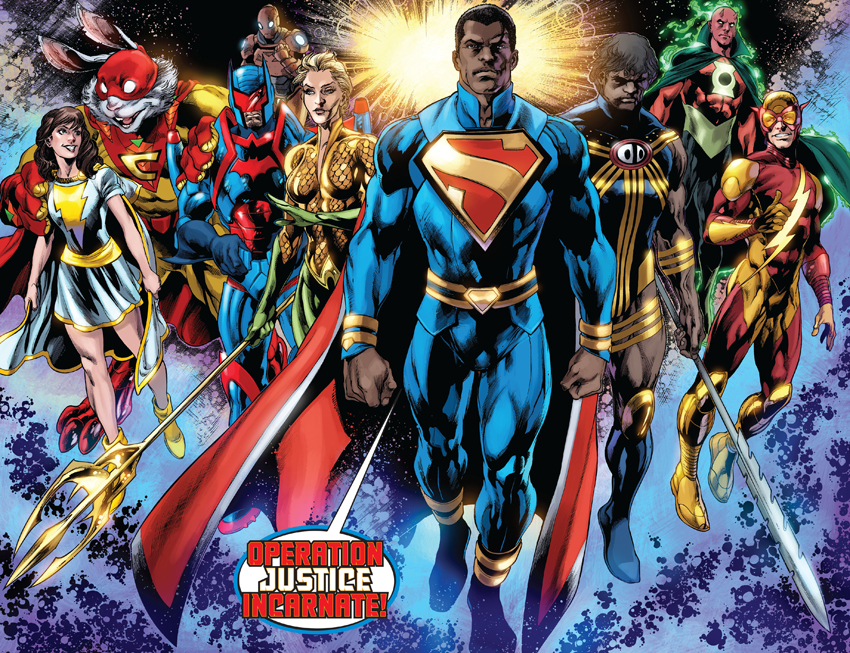 And there definitely is a legacy of black Supermen in DC Comics. The first, and most well-known was Calvin Ellis, a black Superman from the parallel world of Earth-23. Created by writer Grant Morrison and artist Doug Mankhe for the Final Crisis crossover, his Kryptonian origin story is relatively the same as his mainstream counterpart Kal-El. What set Calvin Ellis apart though, is that on Earth-23 he also became the President of the United States of America, using his powers to tackle global security and political crises alongside his version of the Justice League. Fun fact: He was actually modeled on Barack Obama.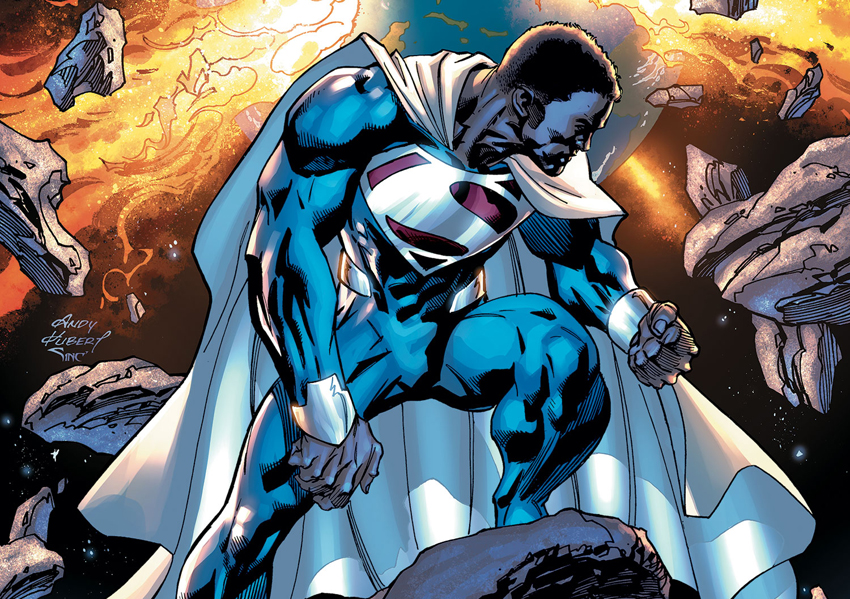 The other black Superman is Val-Zod, who was created by writer Tom Taylor and artist Nicola Scott for the Earth-2 mini-series which focused on heroes from that parallel world. In his origin, Val-Zod was the adopted sibling of Kal-El who was also sent to Earth by their father Jor-El, along with their cousin Kara Zor-El, to avoid the destruction of Krypton. Kal-El and Kara Zor-El would become the heroes Superman and Supergirl, respectively, but Val-Zod was a pacifist due to the teachings of his birth parents and avoided involvement. He would only take up the mantle of Superman after the former two were killed in battle with the villain Doomsday, leaving him as the last Kryptonian.
This movie doesn't mean that Cavill is hanging up his cape, of course. With the upcoming The Flash movie looking to open up the DC Multiverse by introducing multiple versions of Batman, there's no reason why we can't have multiple versions of Superman as well. This isn't the first time we've heard rumblings about a black Superman film either. In 2019, reports emerged that Michael B. Jordan had actually pitched a Superman story to Warner Bros. brass that would have seen him taking on the role of Calvin Ellis.
At the time, the project went nowhere though as WB was still contemplating what to do next with the DCEU and specifically Cavill's Superman – who had proven divisive due to filmmaker Zack Snyder's less-idealistic approach to the character. According to reports from industry insiders Borys Kit and Justin Kroll, Jordan is not currently attached to Coates' film, "but we shall see if that changes". I could definitely get behind Jordan as Calvin Ellis or Val-Zod. After Fantastic Four did his Johnny Storm dirty, he definitely needs a second shot at superhero stardom much like how Chris Evans went from his own terrible Fantastic Four movie to playing Captain America. Up, up, and away!
Last Updated: March 1, 2021