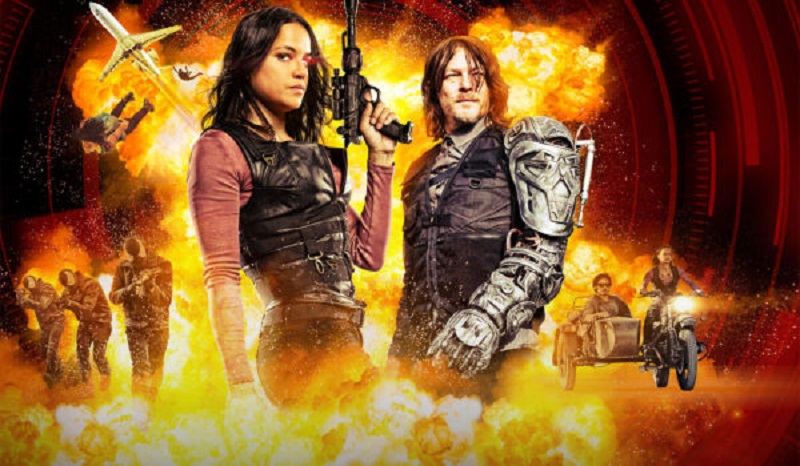 It may be a bit of a gimmick, but it's inevitable that virtual reality is going to grow and people are going to continue utilising the technology to change the way we consume our entertainment. Thanks to big advancements in camera technology, it doesn't just need to be something reserved to the digital worlds created in video games, but can also be used in films to create live-action VR experiences as well.
One exciting project making use of VR technology is Robert Rodriguez's The Limit, which has just been released on nearly every major VR-capable platform, including Oculus headsets, HTC's Vive line, Android, iOS, PlayStation VR and Windows Mixed Reality. Taking obvious inspiration from the first-person genre in video games the movie doesn't just allow you to have a greater viewing angle of the world that you are watching, but is also filmed in a manner that you can participate in and form the lead character of the movie. Something which is quite exciting and bridges the gap between gaming and movies quite nicely.
The 20-minute "film" requires you to recruit an assassin played by Michelle Rodriguez to help you recover your identity and seek justice for some incident which happened to you. Along the way through there is a lot of explosive action that includes punching, shooting, the obligatory explosions and some cool experience like riding a bike and jumping out of airplanes which certainly makes the most out of the VR concept. And in this newly released trailer, it appears your character can withstand a fair amount of punishment too, so maybe you're some sort of superhero as well:
From the trailer its difficult to gauge exactly how interactive this movie is, though given the fact that it has a fixed story and is acted, I wouldn't be surprised if you aren't really able to have an impact on the decisions, as you're probably just going to experience the action face on. Based on the evidence of this trailer, it definitely looks like it could be quite a thrilling experience and definitely the best use for VR technology we have seen in a movie yet. Thankfully, at just 20 minutes long, it's also short enough to not get too sick either and see you throwing up while watching it.
If you are keen to experience the movie first-hand, it costs $8 (around R120) to watch it on your preferred VR device. It's a steep price for a short movie, but this time there might be a benefit for wanting to be an early adopter, because The Limit is half-off during its launch period.  It's still a fair amount of money, but with some decent actors (including Norman Reedus) and high quality production values, you are potentially getting the best live action VR experience filmed to date.
Last Updated: November 21, 2018