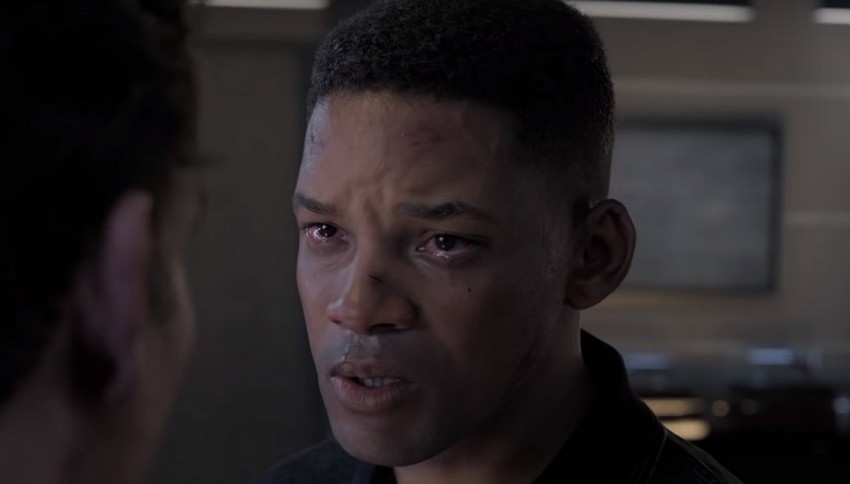 Visual effects have come a long way in movies. I mean all you have to do is watch the new Lion King and be shocked at how much it resembles watching a wildlife documentary to realise the leaps and bounds that the technology has made. Visual effects are not just about recreating animals or big digital worlds though, but can also be used to alter an actor's look and even de-age them as we have seen in a few Marvel films. It can even be used to bring a dead person to life like in the recent Star Wars movies.
The upcoming sci-fi thriller Gemini Man, which sees Will Smith team up with visionary director Ang Lee, is one such movie that is looking to further the visual effects process as the movie features the 50-year-old Smith being chased down by a younger cloned copy of himself. And this will require a lot more than just mere make-up to ensure that this copy – named "Junior" -looks both sufficiently younger and believable. How they pull this off has now been revealed in a new behind-the-scenes featurette for the film:
What's surprising here is that Ang mentions that this isn't just de-aging Smith but actually creating a whole new digital version of him, anchored in his motion-capture work. That's very impressive.
Apart from the films already mentioned, Martin Scorsese's upcoming The Irishman is also using similar technology to de-age its iconic collection of actors in Robert de Niro, Al Pacino, Joe Pesci and Harvey Keitel. With more movies embracing this technology and pushing it further all the time, it is becoming easier for studios to implement. This could definitely have some far-reaching implications for the movie world where stars no longer need to be cast for a role of a certain age, as visual effects can now be used to turn an actor into any age needed.
No movie thus far has made use of digital de-ageing in a way that is perhaps as drastic as Gemini Man would have us believe though. Considering Lee's pedigree with visual effects-laden movies though, if there is a director who is going to make this work, it's him. And with a star like Smith, he certainly has a great leading man to work with too.
Gemini Man is set for release on 11 October.
Last Updated: July 25, 2019