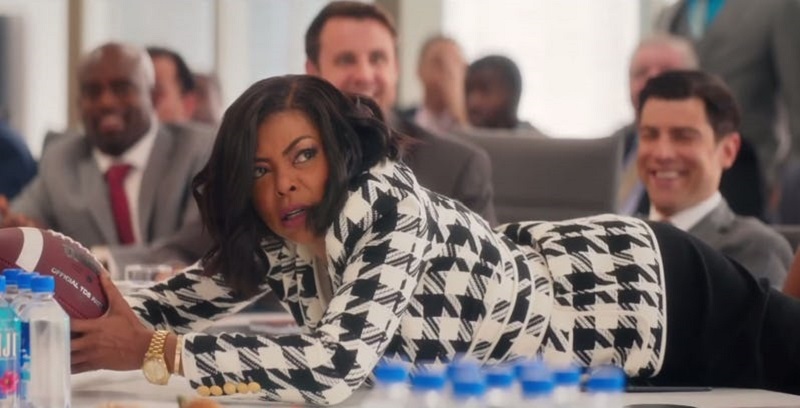 We've already seen a trailer for the upcoming What Men Wants which sees Taraji P. Henson do a gender flip of the 2000 classic comedy What Women Want, which saw Mel Gibson somehow able to read the thoughts of women. It's not an original idea and so far gender flipping movies haven't exactly proven to be successful, but you have to admit that reading men's thoughts is bound to be more bizarre. And apparently lot dirtier which is why the movie is getting an R-rating, as revealed in its new Red Band trailer.
I must be honest and say that while I find moments in this trailer funny, I'm still not sold that the concept will work and the crude humour seems forced rather than an authentic look into the minds of men. This movie though is very much built around Henson and will probably rise or fall based on the humour that she brings into the role. And while Henson has proven she can carry a movie before in more dramatic or action-oriented films, it will be interesting to see if she can pull off a strong comedic role.
In the movie, Henson plays the role of Ali, a sports agent who is struggling to move ahead in a male-dominated market. However, when fate and a set of mysterious circumstance give her the ability to read the thoughts of men around her, she finally has the tools to take advantage of what the men around her are thinking and improve not just her corporate career, but love life as well.
What Men Want is directed by Adam Shankman and alongside Henson also stars Tracy Morgan, John Brener, Max Greenfield, Pete Davison, and Aldis Hodge. The film is releases in February next year.
Last Updated: November 29, 2018