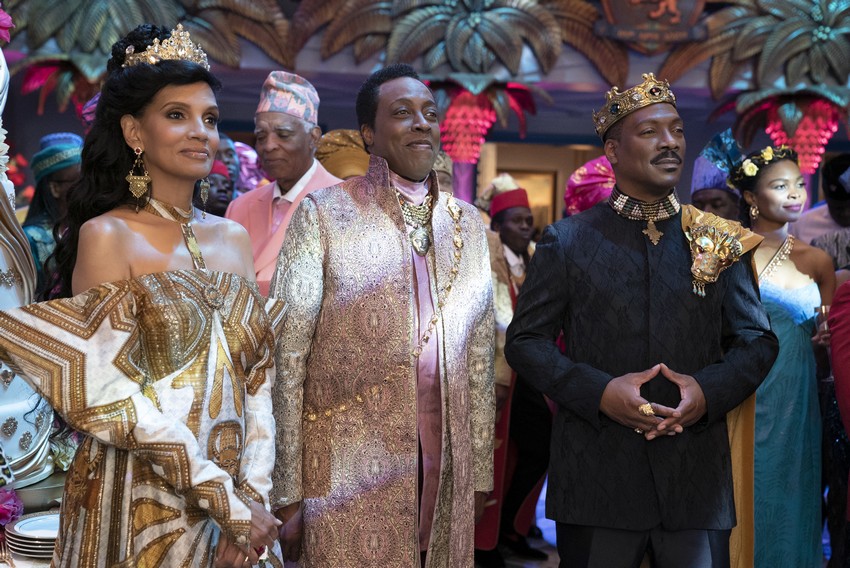 Let's not beat around the bush. Nobody asked for a sequel to Coming To America, star Eddie Murphy and director John Landis' endlessly quotable 1988 comedy classic about an African prince seeking a bride in America (a storyline that would seemingly soon be rebooted as a series of email scams). We certainly didn't ask for a sequel that also ditched its R-rated roots and went PG-13, but here we are. And it's actually not that bad being here.
The most succinct way I can summarize my evaluation of Coming 2 America (urgh, yes they went with that numberized title) is that if you loved the original then you will probably like this 30-years-later follow-up. It is definitely stripped of some of its bite, not to mention making use of some generic, lip-service-y social commentary, but there are enough nostalgic throwbacks, goofy charm, and genuine laughs to make for a mostly fun time.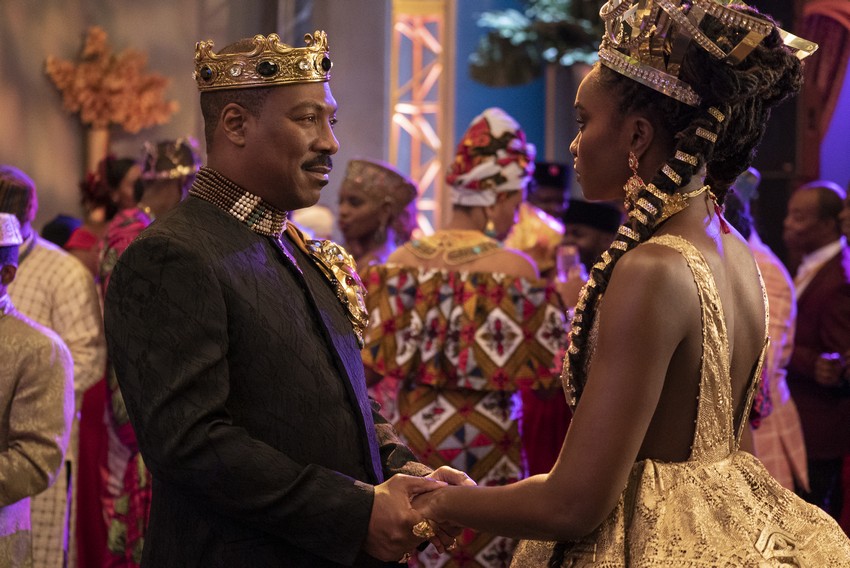 Coming 2 America (it buuuuurns!) sees Murphy's Prince Akeem living a life of marital bliss in Zamunda with his wife Lisa (Shari Headley), and their three daughters: Meeka (KiKi Layne), Omma (Bella Murphy), and Tinashe (Akiley Love). Good luck remembering any of their names besides Meeka, thanks to Akeem's offspring being mostly relegated to lacklustre action sequences. You may not even remember Meeka's name though despite her story being rather central: Namely, that despite a lifetime of preparation, she can never inherit the throne of Zamunda as tradition dictates that it must go to a male heir. The last time he checked, Akeem didn't have one of those.
That's proven wrong though when on his deathbed, Akeem's father, King Jaffe Joffer, reveals that during his son's previous trip to America three decades ago, Akeem inadvertently conceived a male child. Yes, inadvertently. As revealed through a mix of recycled footage and some nightmarish de-aging CGI, Akeem's best friend/manservant Semmi (Arsenio Hall) shares all the sordid details of how the Prince actually sowed his wild oats without his knowledge. A hilariously over-the-top Leslie Jones, a special cigarette, some pumpkin pie scented candles, and a wild boar are all involved, but I won't spoil the particular configuration for you (the film actually gets a bit rowdy in places despite its PG-13 rating).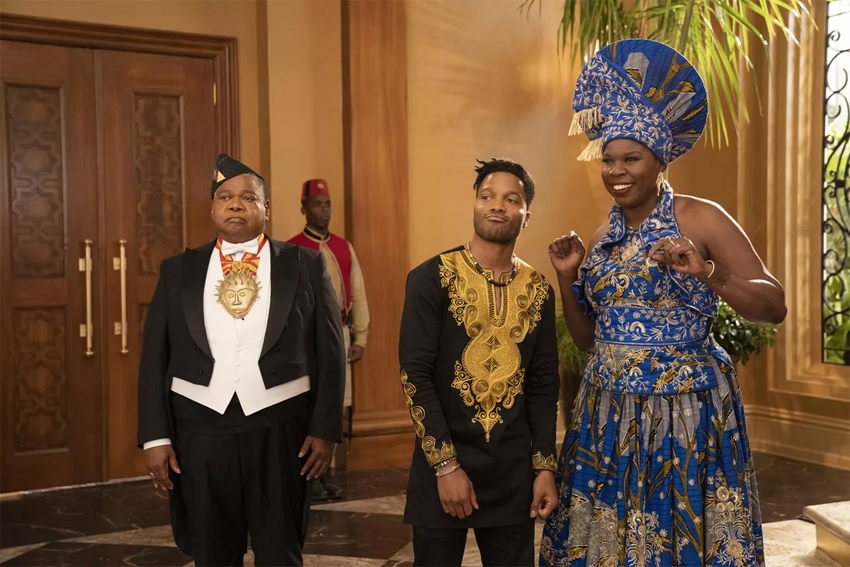 Now King Akeem and Semmi have to go back to Queens, New York, to track down his wayward son, turn him into a prince, and marry him off to a princess from Zamundan neighbour Nexdoria to prevent her warmonger father from invading. All while not upsetting his wife and daughters by forgoing his once strong convictions of effecting change in his home nation. No pressure.
Comedian/actor Jermaine Fowler brings to life Akeem's son Lavelle Junson as a street-smart young man with big dreams forced into scalping tickets for his uncle Reem (Tracy Morgan) to help out his still-bonkers single mother Mary (Jones). Fowler plays the young would-be prince with charm and wit, but isn't really given that much to do. Once Akeem transports Lavelle and Mary – with Reem joining later – back to his Zamundan palace – in a reverse fish-out-of-water spin on the original – his ritual Zamundan trials to prove he is worthy of the crown do offer some slapstick laughs, but a burgeoning romance between Lavelle and royal groomer Mirembe (Nomzamo Mbatha) is laughably slapdash.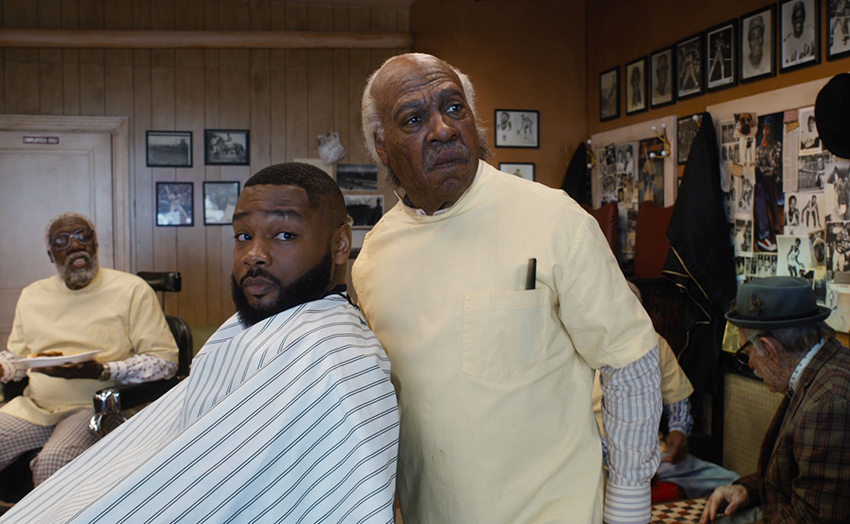 The real stars though are Murphy and Hall… but not as Akeem and Semmi. While the two each get a few funny highlights, they're at their respective hilarious bests when, under layers of make-up and prosthetics, they reprise their raucous line-up of side characters from the first film. Yes, that includes wisecracking barbers, perverted preachers, and one jerry curl-sporting entertainer who puts the "soul" in soul music. They've even brought back Akeem's father-in-law Cleo (John Amos) and his McDowell's restaurant with its copyright-infringing fast food. Older fans should get a huge kick.
Alongside these throwback characters is also a lengthy list of cameos of various celebs, actors, and, in a surprising twist, a whole bunch of 1980s/1990s pop music groups. The latter get introduced thanks to director Craig Brewer (who directed Murphy in the Golden Globe-nominated Dolemite is My Name) injecting a whole heap of opulent pageantry into the mix whenever he can, including big song and dance numbers (complete with snort-worthy lyrics changes to popular songs).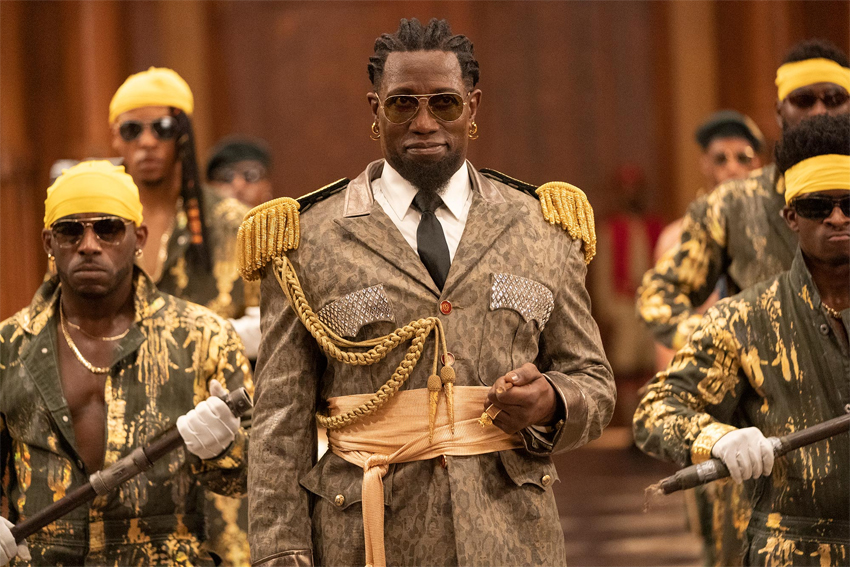 Speaking of pageantry though, special mention has to be made of Wesley Snipes as General Izzi, the uproariously flamboyant leader of Nexdoria who is still smarting about the fact that Akeem ditched the arranged marriage to his sister years ago to seek love in America. As Izzi, Snipes is clearly having the time of his life as he struts into every scene like a peacocking pimp, complete with a troop of militant guerrilla soldiers/backup dancers, and even his own "hype man" to sing his praises (make sure to stay through the credits for some bloopers and outtakes including several riotously funny alternatives to Izzy's many intros).
And like Snipes, it's clear that everybody involved in this film is having fun as well. The script from Black-ish creator Kenya Barris and original writers Barry W. Blaustein and David Sheffield even takes time to poke fun at the whole absurd Hollywood trend of reviving classic franchises for sequels decades later. It's that type of lighthearted charm that helps Coming 2 America hop and skip over the cracks in its story, which is quite predictable and rote in places, especially when it comes to the whole arc of a capable female being leapfrogged by an outsider just because he's a man.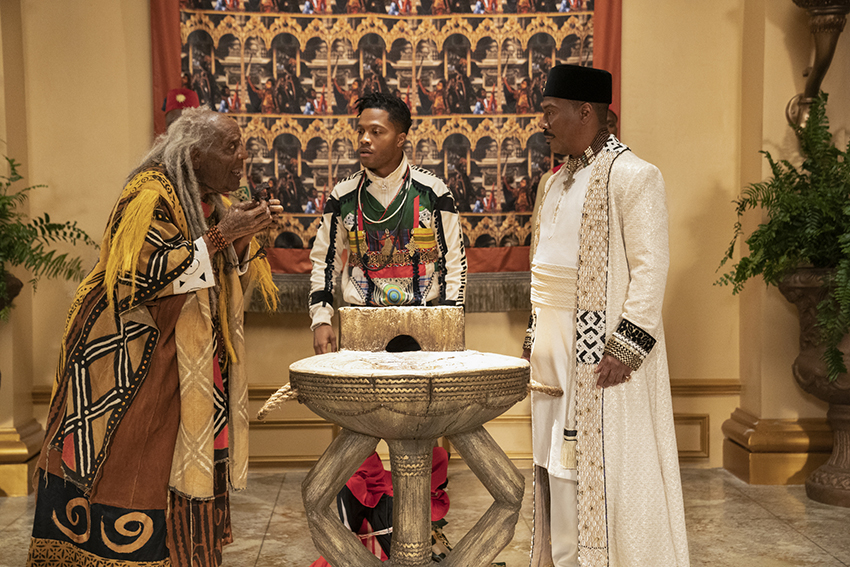 With that, Coming 2 America doesn't quite do enough make a modern impact, and this sequel will almost certainly never achieve the classic status of its predecessor either. There are just too many wobbly bits for that. But in a pandemic-ridden time when so many of us have been kept from seeing our old friends, it's rather nice to hang out with some for a time and finding they can still make us laugh.
Last Updated: March 5, 2021
Coming 2 America

It's undoubtedly unnecessary and a little clumsy in places, but Coming 2 America can also be quite fun in its familiarity as Eddie Murphy and co - with a special mention to an absurdly entertaining Wesley Snipe - take a royal walk down memory lane.