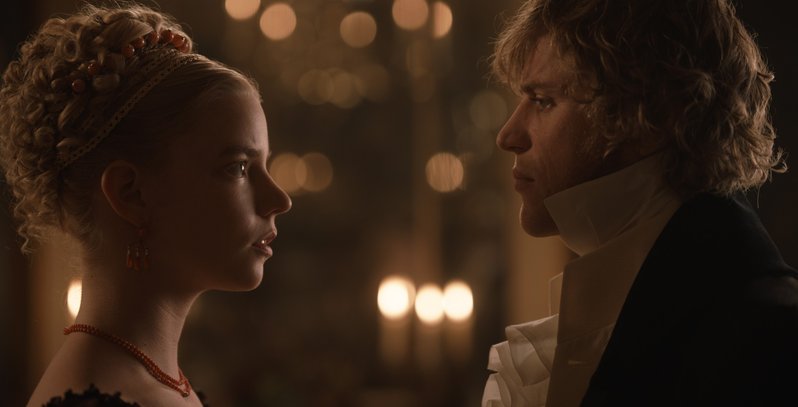 If you thought the current often clueless antics of modern-day teenagers was a new thing well then think again. It turns out hormone-fueled teenagers have been up to no good for ages, if not always. Jane Austen has proved this through her many novels which deal with adolescence in the 1800s and none does this more so than Emma, which although been one of her lesser-known works as it hasn't been adapted often into a visual media, though it did form the basis of the film Clueless, which was a massive hit back in the 1990s.
This time though don't expect any modern retelling of this classic story Anya Taylor-Joy and musician-actor Johnny Flynn star in this adaptation which takes us back to the time period of 1815 and a world where proprietary and civility where much more highly regarded and yet somehow the youngsters still found ways of messing all that up.
This take on Austen's novel is written by novelist Eleanor Catton (The Luminaries) and directed by Autumn de Wilde. It doesn't look to bring anything new to the original story but is in keeping with a lot of the light-hearted tone and style of the story. A coming-of-age story that deals with important themes but never takes itself too seriously. It's refreshing at least to see one of Austen's lesser-known works adapted for a change after the countless adaptations we have gotten of her other big works like Pride and Prejudice, Becoming Jane and Sense and Sensibility
Along with Taylor-Joy and Flynn, the movie also stars Bill Nighy, Mia Goth and Miranda Hart and is scheduled for release sometime next year.
Last Updated: November 25, 2019