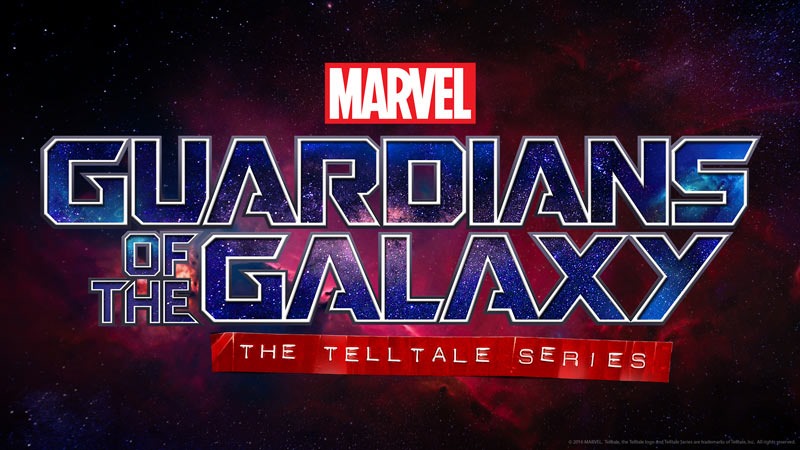 Looks like those rumours of Telltale Games being up to something a little bad and a little bit good were true. With the final episode of their Batman series on the way, Telltale will now shift efforts away from DC Comic's resident brooding vigilante to Marvel's cosmic gang of misfits, the Guardians of the Galaxy. Here's the first teaseriest of teasers, which is simply dancin' in the moonlight:
"In Marvel's Guardians of the Galaxy: The Telltale Series, players will take on multiple roles within the ragtag band of heroes, and take the pilot's seat in directing their escapades around the universe," Co-Founder and CEO of Telltale Games Kevin Bruner said in a press release.
We are always honoured to be working with the best creative partners and storytellers in entertainment, and working with Marvel on this series leaves us excited to share what we've been developing when it premieres in 2017.
"With story at the core of everything that Marvel creates, who better to team with than master storytellers Telltale Games," Senior Vice President, Games and Innovation at Marvel Entertainment Jay Ong said in the same press release that I'm copying and pasting from in a desperate attempt to pad this story out a little bit more.
Marvel's Guardians of the Galaxy: The Telltale Series fully showcases Marvel and Telltale's rich legacy of storytelling, and fans will find themselves immersed in an original, character-driven narrative. As part of our strategy to establish a new standard for Marvel games, this is certainly among the great titles to come.
Jokes aside, Marvel has been making a serious attempt lately to enter the video game space that their distinguished competition has dominated with their Arkham series. Their first really serious attempt will be seen next year with an Insomniac-developed Spider-Man game, which already sounds like heaven to me.
Telltale already hooked me back in with their work on Batman, a series that has so far been refreshingly different. Here's hoping that that magic extends to the five-episode run planned for Guardians of the Galaxy.
Last Updated: December 2, 2016