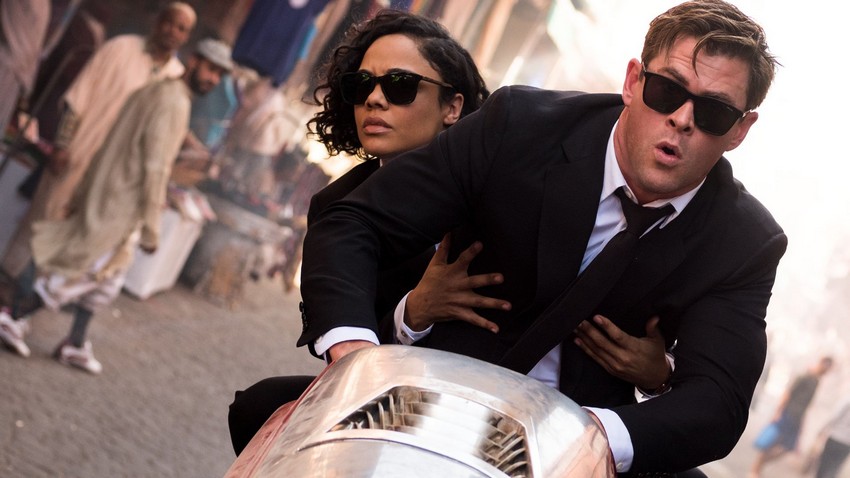 As you may have heard, this teeny-tiny little movie called Avengers: Endgame hits cinemas today. In this small-scale indie flick you'll get to see a bunch of your favourite comic book character interact in all manner of ways (not like that, you perverts). Two of these are Chris Hemsworth and Tessa Thompson who initially showed themselves to be a dynamite pairing in Thor: Ragnarok. If a 3-hour long superhero showdown doesn't have enough of this duo for your liking though, then don't fret because the two actors will be teaming up again in just a few months in Men in Black: International.
A spinoff of the popular trilogy of movies starring Will Smith and Tommy Lee Jones, Men in Black: International leaves behind Agents J and K's American-centric efforts for a proper globetrotting adventure as seen in a brand new trailer released last night. As we learn in this preview, Thompson's Agent M is no ordinary recruit, having actually tracked the clandestine agency tasked with protecting Earth from extraterrestrial threats herself. She's thrown in with Hemsworth's dapper UK-based Agent H when those alien nasties infiltrate the very organization that is supposed to be policing them.
Cue all kinds of hijinx across the globe that looks really fun actually, thanks to some polished action from director F. Gary Gray (The Fate of the Furious, Straight Outta Compton) and Thompson and Hemsworth's tight chemistry. Check it out below.
Men in Black: International will see Emma Thompson reprising her role as the Agent O, the head of the US branch of the MIB organization, while Liam Neeson makes his first appearance as her UK counterpart High T.
Men in Black International also stars Kumail Nanjiani, Rafe Spall, Rebecca Ferguson, and acclaimed French dance/rap duo Les Twins. It is scheduled for release on 14 June 2019.
Last Updated: April 26, 2019