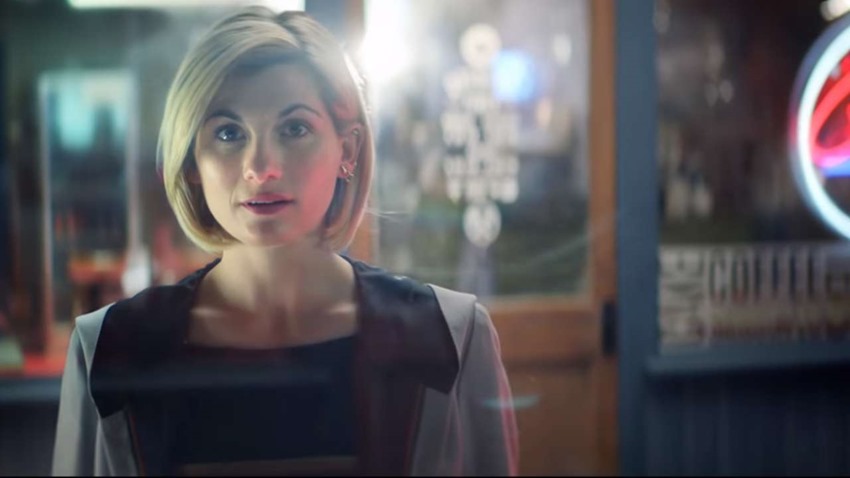 New Doctor, who dis? The last time anyone saw a certain time-travelling unqualified physician from another planet, she happened to be plummeting towards certain doom while her trusty TARDIS belched flames and excess chronal energy. How the heck does a freshly regenerated Doctor escape the most certain of doom this time?
I guess you'll have to watch to find out…but when?
In the past, getting your hands on a new episode of Doctor Who usually required more…nautical methods to do so. It's not that local channels didn't show Doctor Who, but all too often fans on this side of the globe had to wait months to see a new season of wibbly wobbly timey wimey action, with episodes often being broadcast out of order.
Not anymore, as season 11 of Doctor Who is coming straight from the UK and onto South African screens. Showmax will have the first and exclusive rights to Doctor Who, with episodes airing on Mondays from October 8. That's a mere day after it airs in the UK, and let's be honest: After a hard day's work, sitting down to see the iconic time traveller save all of time and space is exactly what the doctor prescribed. Not that Doctor, but we're still expecting some bias here.
It's a brave new start for Doctor Who in season 11, as Jodie Whitaker becomes the first female actress to step into the TARDIS and take control. There are some big boots to fill, but if early indications are anything, it sounds like Whitaker has a fresh new spin to put on Gallifrey's favourite native.
Last Updated: September 18, 2018