There's nothing more terrifying than clowns. But if you're a Spider-Man fan? Swap a few consonants out and you'll be staring at something even more horrifying: Clones. The Clone Saga wasn't one of the better storylines to ever feature a certain webhead. Convoluted, boring and taking far too long to reach an unsatisfying conclusion, the Clone Saga is a part of the Spider-Man history that nobody likes talking about, much like Germany doesn't like to mention anything that happened between 1939-1945.
But the clones are returning this year, in The Clone Conspiracy. The Jackal is back, in a new adventure that sees several formerly deceased members of the Spider-family "dead no more". So what's the Jackal been up to lately then? "You've actually seen him a bit more than you think! He's been the "Man in Red" since our most recent AMAZING SPIDER-MAN #1, bringing Rhino's wife and Lizard's family back to life," Spider-Man editor Nick Lowe said to Marvel.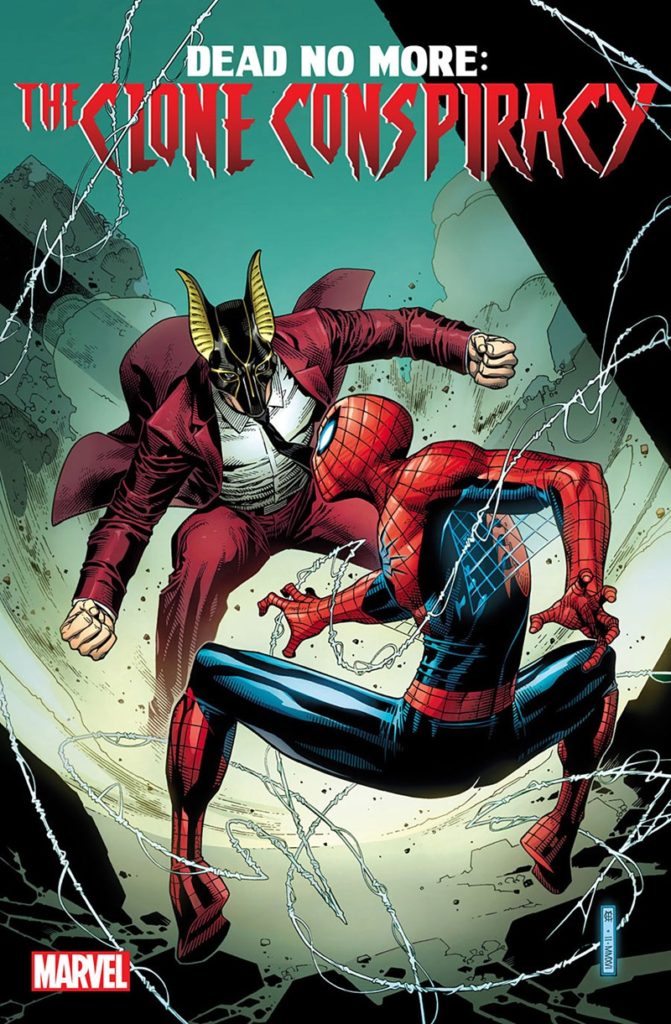 Dan has been brewing this story since the Jackal appearances in Big Time and it's got some huge payoffs. That's a lot of what makes this story tick. What happens when Peter is face-to-face with Gwen Stacy? Doctor Octopus? It's different for all the different characters.

y're all setting up elements of THE CLONE CONSPIRACY. AMAZING SPIDER-MAN #17 sets up the new Electro and the [upcoming] PROWLER series. [Issue] #18 pays off on Living Brain stuff and sets up several big things for the event and #19 lights the Clone Conspiracy fuse and pushes us past the point of no return!
Regular Spider-scribe Dan Slott will handle The Clone Conspiracy story, but he'll be joined by artist Jim Cheung who'll be putting his own signature style to good use. A style that Lowe says ranks up high with some of the greatest comic book artists who took Spider-Man for a spin over the years:
Jim is one of the rare perfect Marvel artists. I put him in company with folks like Jack Kirby, John Buscema, John Romita, Mike Zeck, John Romita Jr., and Adam Kubert who can just draw everything Marvel and it just looks right. Everything he draws looks epic and perfect and yet, still human and fragile. So he brings a certain gravitas to the story. And it's just great to see Jim Cheung interior art!
Sounds interesting. If The Clone Conspiracy has a trump card, it has to be them team-up of Cheung and Slott. Slott in particular, has been cranking out Spider-Man stories for years now. He's pretty much reinvented the wallcrawler, writing a character who has actually learned from past mistakes and triumphs and now finds himself as CEO of Parker Industries.
More power, more responsibility than ever before. Should be interesting to see how the return of the Jackal impacts on the current status quo of the sensational Spider-Man then.
Last Updated: August 30, 2016