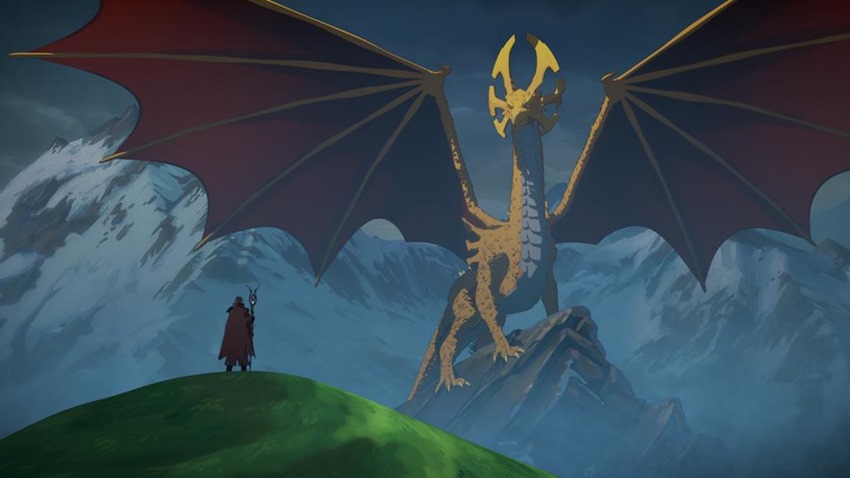 Netflix may be home to many an original series and movie, but it's their animation department that deserves plenty of love lately. In a genre that includes the likes of Voltron: Legendary Defender, Green Eggs and Ham and Disenchanted, it's The Dragon Prince that has developed a massive fan following since it first debuted in 2018.
Painting a rich picture of fantasy, adventure and mystery, The Dragon Prince is just about ready to head into its third season later this month. A season which doesn't just look fantastic, but sounds just as magical thanks to Emmy Award-winning and Annie Award-nominated composer Frederik Wiedmann. The composer has been on a roll as of late with work on Hangman, Acts of Vengeance and Day of the Dead: Bloodline, but it's his craftsmanship in DC's animated universe of films such as Justice League: The Flashpoint Paradox, Son of Batman, Death of Superman, Justice League: Gods and Monsters where he has made a definitive mark.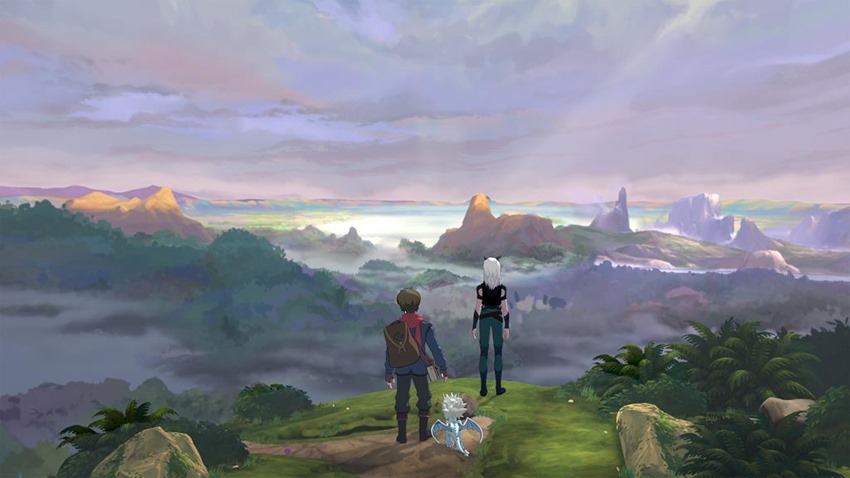 Don't believe me? Then open thine ears and slake thy thirst on this tasty arrangement of orchestral majesty that sets a tone for The Dragon Prince that is nothing short of epic:
"The third season of The Dragon Prince offered an amazing opportunity to work with all of our established themes for the characters from Seasons 1 & 2, to take them further, and also to expand them into new ideas as this incredible story continues to unfold," Wiedmann said of his work and how he aimed to build on the emotional narrative of previous series soundtracks.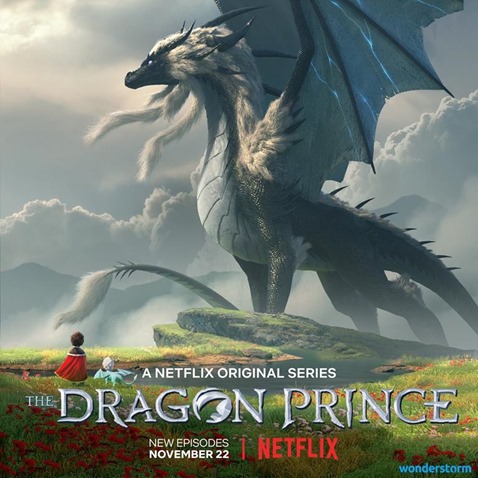 We pushed hard to really dig deep into all the emotional threads in Season 3, as well as amplify the imminent threat and impending darkness that our heroes face during their quest. Once again, we put our best foot forward and recorded a beautiful orchestra for some of the most pivotal scenes in this season to deliver the most emotional impact possible.

We also feature again the amazingly unique solo instrumentalists that we introduced in the first two seasons. It was difficult for us to narrow down which tracks deserve to be on the soundtrack, so we decided to make the Season 3 soundtrack a full 1 hour and 40 minutes of music. We hope the fans will enjoy it!
There'll be a staggering 45 tracks in the official soundtrack when it releases. Until then here's another look at season 3 of The Dragon Prince, which arrives on November 22:
In the magical land of Xadia, magic comes from six primal sources: the sun, moon, stars, sky, earth and ocean. When human mages create a seventh kind of magic — dark magic — they start capturing and harvesting the unique magical creatures they need as ingredients, which sparks a war between Xadia and the Human Kingdoms. Three kids from opposite sides of the conflict — two princes and an elven assassin sent to kill them — discover a secret that could change everything and decide to join forces and go on an epic journey.

That trek could be their only hope of ending the war and restoring peace to both worlds.
Last Updated: November 13, 2019