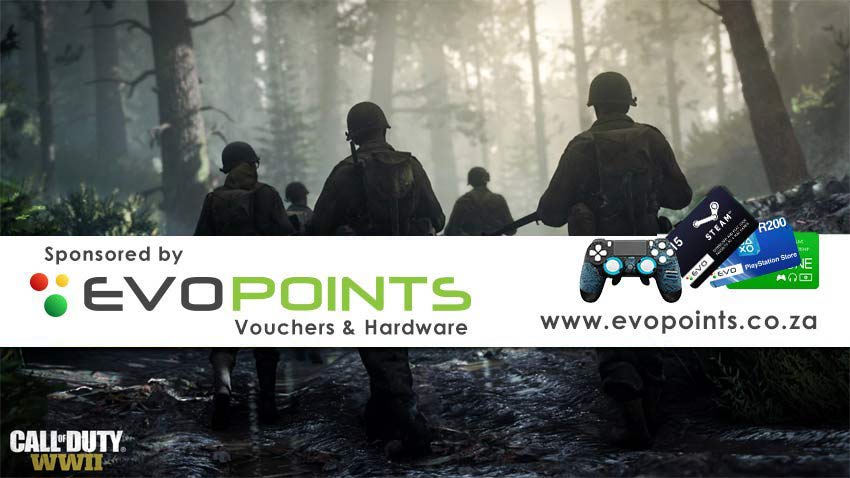 Welcome back to our weekly post of featured downloadable content available for different gaming platforms sponsored by www.evopoints.co.za. Here's this week's list of fresh downloadable games and content.
If you would like to purchase vouchers, you can click the category headers to go straight to the appropriate page on evopoints.co.za
————————————-
PC Gaming — [Steam Vouchers Available]
Call of Duty: WWII
Zwei: The Ilvard Insurrection, 10% off!
Spintires: MudRunner
Weekend/Daily Sales and Promos:
Weekend Deal – Daedalic Publisher Weekend
Weekend Deal – Blood Bowl 2, 50% Off
PlayStation — [ PSN Vouchers & Subs Available ]
PS4
Call of Duty: WWII
.Hack//G.U. Last Recode
8-Bit Adventure Anthology: Volume I
Ben 10
Bubsy: The Woolies Strike Back
Rabi-Ribi
Spintires: MudRunner
Steven Universe: Save the Light
PS Vita
Pox Nora
Rabi-Ribi
Sokoban Next
To see all of the latest PlayStation content posts this week, click here for EU and US or check out the Online Sony Store.
Xbox — [ Xbox Live Vouchers & Subs Available ]
Xbox One
Call of Duty: WWII
Steven Universe: Save The Light
99Vidas
Akuatica: Turtle Racing
Ben 10
Oh My Godheads
ACA NEOGEO THE KING OF FIGHTERS '97
Rush: A Disney Pixar Adventure
Zoo Tycoon: Ultimate Animal Collection
Disneyland Adventures
8-bit Adventure Anthology: Volume I
RUGBY 18
NUMANTIA
Maria The Witch
Dead Exit
DYING : Reborn
Spintires: MudRunner
tinyBuild Bundle
Xbox Live Deals With Gold – Check it out here
Xbox One – XCOM 2, STYX, Toby and More
Xbox 360 – Forza Horizon 2, Sonic 4, Zombie Driver and More
iTunes App Store
World of Warcraft
For all your codes, vouchers and subscription needs head on over to www.evopoints.co.za to get whatever you need.
Last Updated: November 3, 2017