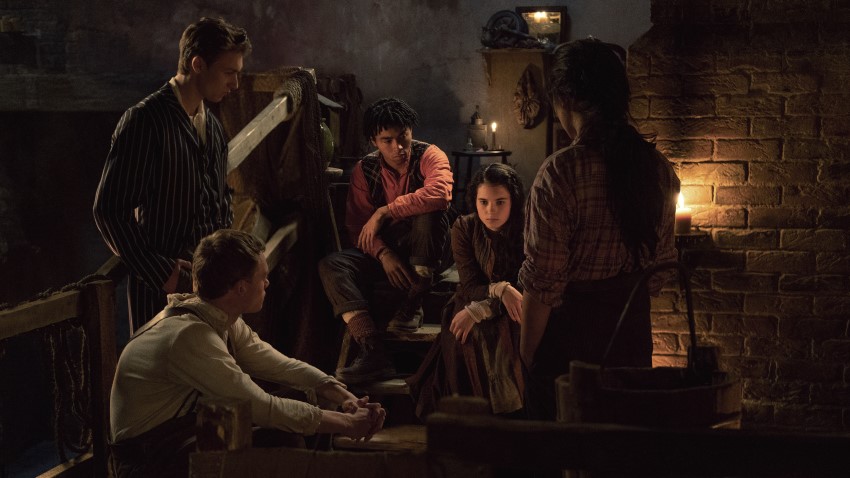 A few weeks ago Netflix released the teaser trailer for their upcoming Sherlock Holmes-adjacent series, The Irregulars. The teaser also lived up to its name because it teased a much different world than we're used to when it comes to Holmes, a darker supernatural one.
For those who missed it the first time, Sherlock Holmes doesn't take centre stage in this series. Instead the focus is on the street children he uses to help further his investigations, collectively known as the Baker Street Irregulars. But this time around the crimes they're investigating are, much like themselves, irregular. Under the watchful eye of Doctor Watson they're tasked with investigating a series of brutal murders, but as they dig deeper into the mystery they start to encounter dark supernatural forces at play – forces that threaten not only London, but the entire world.
Let's take a look:
The teaser trailer piqued my interest, and the full trailer has cemented it. I think this could be a decent supernatural fantasy/horror series if you enjoy that sort of thing. Victorian London looks very well realised, the monsters, effects, and CGI seem to be a step above what I'd normally expect from a series like this, and I'm honestly curious to discover the mystery behind all the supernatural goings-on.
What do you think?
The official plot synopsis is as follows:
Set in Victorian London, the series follows a gang of troubled street teens who are manipulated into solving crimes for the sinister Doctor Watson and his mysterious business partner, the elusive Sherlock Holmes. As the crimes take on a horrifying supernatural edge and a dark power emerges, it'll be up to the Irregulars to come together to save not only London but the entire world.
The Irregular's eight-episode-long first season will premiere on Netflix on 26 March. It stars Thaddea Graham, Darci Shaw, Jojo Marcari, McKell David, Harrison Osterfield, Henry Lloyd-Hughes, Royce Pierreson, Aidan McArdle, and Clarke Peters.
Last Updated: March 16, 2021