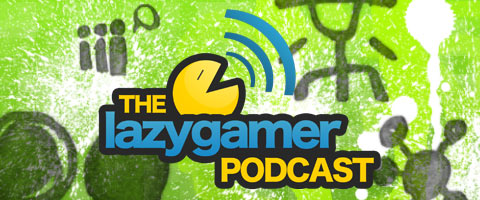 Through fire and downtime, we return to bring your this next episode of The Lazygamer Podcast.
We all drool over Modern Warfare 2 and get into interesting discussions about kicking Barbara Streisand (say what? yes she must be kicked). While I still remain unaffected by the Zombie disease, Marc and Danny have at least managed to find a cure for themselves, meaning that we are once again running at 100%.
Modern Warfare 2 first trailer gets us very excited
Gears of War armor coming to out avatars
Save game has a mass effect on the new Mass Effect
Halo Anime has some serious talent behind it
Splinter Cell goes into hiding, till next year
Some changes to Xbox Live's community games section
Castle Crashers coming to PS3
Uncharted 2 Release Date
Why Indie game are awesome and need our support.
Write to us with your thoughts, or even if you just have something that you really want to say at podcast@lazygamer.co.za and if you have an interesting suggestion, topic or question, we may even read it on the podcast. It's just like being on TV, except it really isn't.
Don't forget to tell your friends, subscribe and rate us on iTunes and if you prefer downloading the MP3 directly, or want to stream it right now, you can do so below.
Last Updated: July 29, 2009