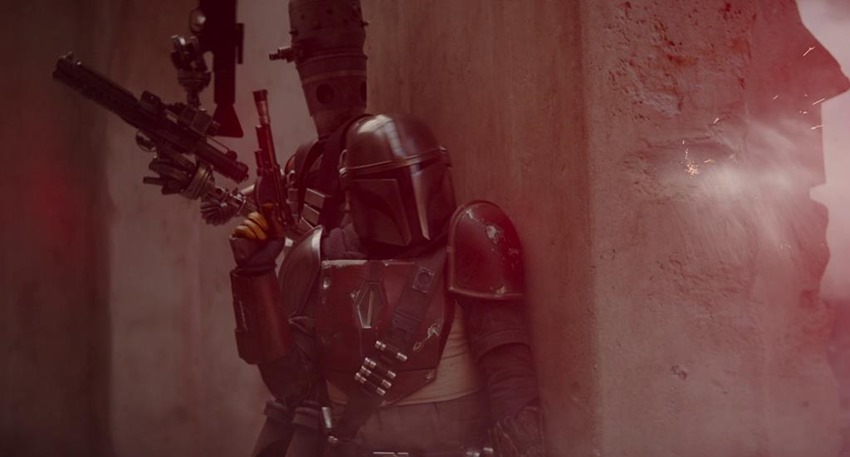 At long last, Star Wars feels badass again. In a galaxy that seems to be obsessed with the eternal duel between the Jedi and the Sith while other military powers collide in grand displays of power, there exists an underworld where certain talented gunslingers can make a reputation for themselves. In the first episode of The Mandalorian, such an asskicker does exist. Pedro Pascal's mysterious character is part Clint Eastwood and part enigma, a survivor of a once proud warrior race whose greatest hour has long since come and gone.
After the events of the first episode, the Mandalorian is about to be something else entirely. Spoilers below: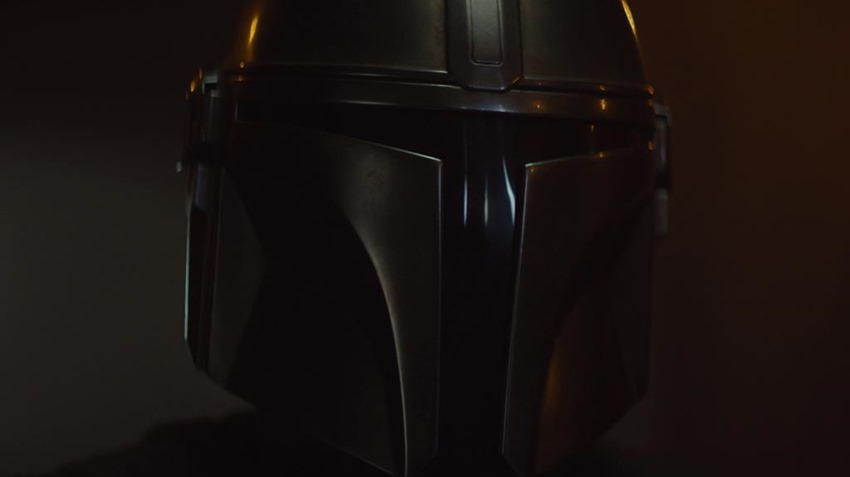 Alright, for those of you who need a quick recap: Tasked with tackling a bounty that has accumulated a half century overdue bill, the Mandalorian fights through an army of bandits to eventually claim his target…who happens to be none other than a baby Yoda. Well, not Yoda exactly, but a member of the wanted Jedi's species. It's a twist that came out of nowhere, with show creator and writer Jon Favreau explaining to Variety via Collider that this new curveball was one of the hardest secrets to keep during production of the series: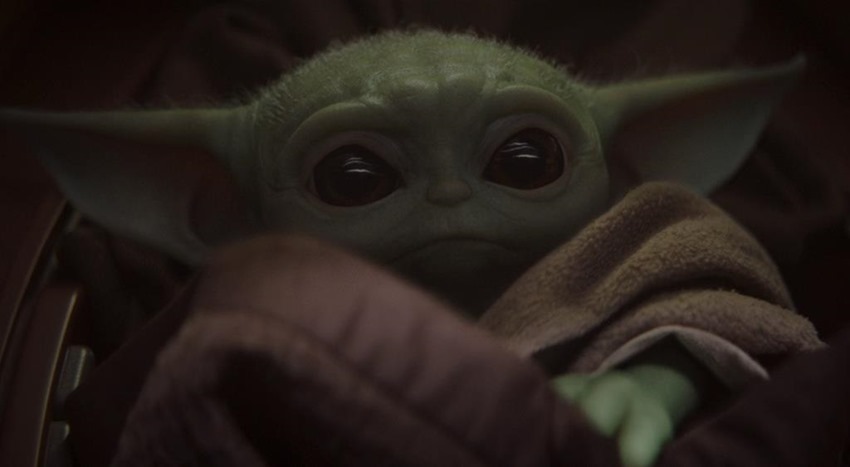 I wanted to surprise people, and I wanted to—well there are bigger arcs that go through the whole season and the whole throw of the show. So as fun as it is to reveal new characters and surprise them, it also fits into a larger narrative about what's going on in the galaxy after the revolution, and this is an important character.

What I'm most proud of is that we surprised people. You know how hard that is to do that nowadays? And what type of commitment it took from everybody who was on set and from the studio to hide all the clues that people, especially Star Wars fans, normally tap into? Looking into toy catalogues, looking into marketing materials, looking into style guides, photography, and the fact that that secret was kept is incredible. It is exciting. It's fun, because people are so happy when they're surprised.

They're not used to being surprised now—not in a good way.
If you're big into Star Wars, you already know just how big this plot point is. Yoda's species have always been a mystery, Force-sensitive beings with extraordinary long lives who seem to be incredibly rare in a galaxy that purged itself of the Jedi order. It's a neat angle to explore, and one that'll no doubt bring a lot of heat to the Mandolorian's door when other interested parties eventually get wind of this discovery.
Last Updated: November 15, 2019