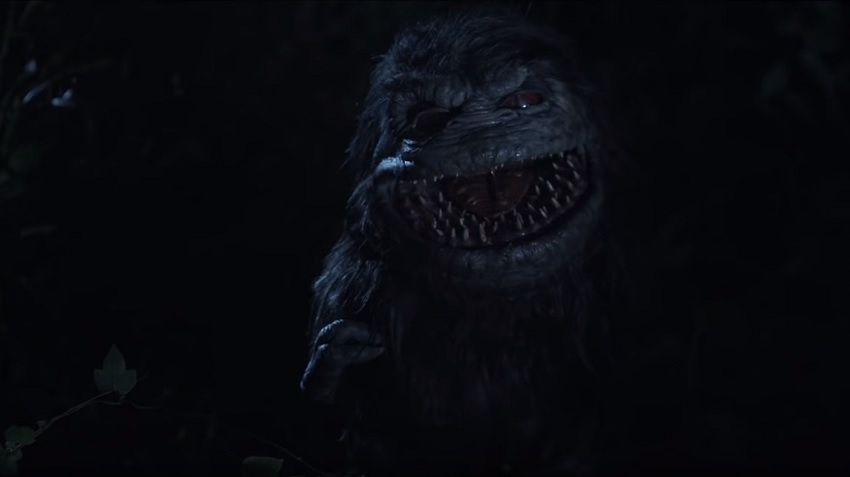 I'd wager there are far more people under the age of thirty who have never even heard of Critters than those who have, so here comes another history lesson about the weird and wonderful things you kids missed by not being around in the '80s.
One of those things was Critters, a campy horror comedy about a group of ravenous carnivorous aliens (small, fluffy, red eyes, lots of teeth, and known as Nick Krites) that landed on Earth and proceeded to try to eat humanity out of existence. They didn't win in 1986, or in any of the three sequels which subsequently followed. And now, twenty-seven years after the last instalment premiered, Warner Bros. have revived the franchise with Critters Attack!, which sees the murderous furballs descending on our hapless planet once more.
The movie, directed by Bobby Miller (The Cleanse) and written by Scott Lobdell (Happy Death Day), will also see the return of Dee Wallace (who starred in the original Critters) as she stars alongside Tashiana Washington, Ava Preston, Jack Fulton, and Jaeden Noel. It also shouldn't be confused with the web series Critters: A New Binge (itself a quasi-official reboot) which debuted earlier this year on AMC's Shudder streaming service.
The extremely lengthy official plot synopsis is as follows:
Inspired by the film series from the '80s and '90s, Critters follows 20-year-old Drea (Washington), who reluctantly takes a job babysitting for a professor of a college she hopes to attend. Struggling to entertain the professor's children Trissy (Preston) and Jake (Fulton), along with her own little brother Phillip (Noel), Drea takes them on a hike, unaware that mysterious alien critters have crash-landed and started devouring every living thing they encounter.

While being tracked by the ravenous critters, Drea and the kids encounter an adorable, seemingly harmless female critter named Bianca, an exiled royal fleeing the critter race. As the critters converge on the college campus, Drea and the kids, who are now inextricably linked to Bianca, rush to head them off. Will Drea discover her inner badass, and will it be enough to stop the critter onslaught? And is the critter princess as innocent as she seems?
Let's take a look:
It's a silly, low budget, campy horror comedy – so pretty much just like the original – and while it certainly doesn't look great, it doesn't look too bad either. It comes across as one of those movies that knows it's not going to set the world on fire, so doesn't take itself too seriously (which is usually what separates the good-bad from the bad-bad) and just wants to take you along on a fun romp down memory lane to Critterville.
Warner Bros. clearly feels the same way because Critters Attack! will be heading straight to disk and digital services on 23 July, but is also scheduled to air on Syfy in October.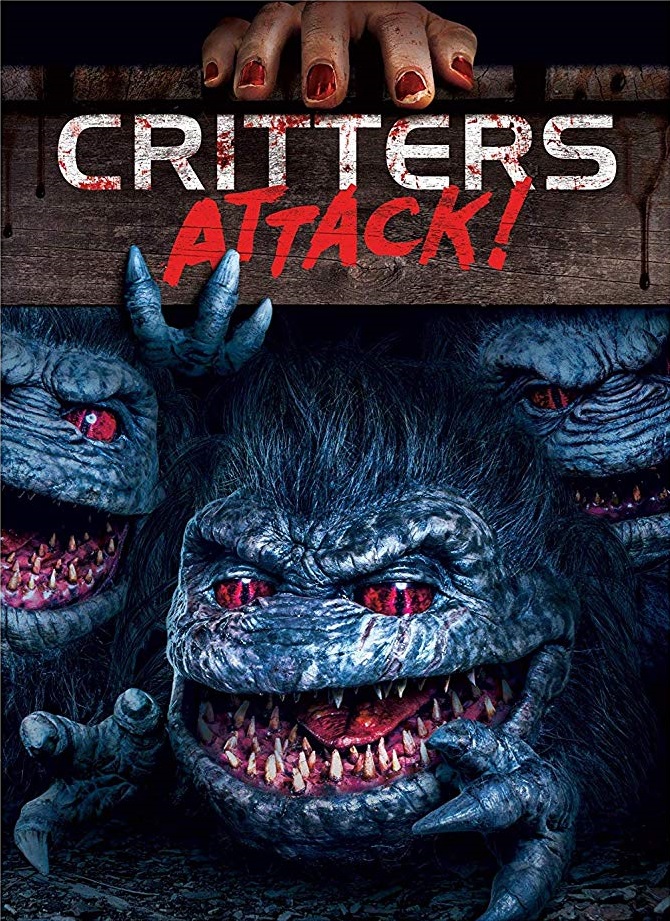 Last Updated: May 6, 2019