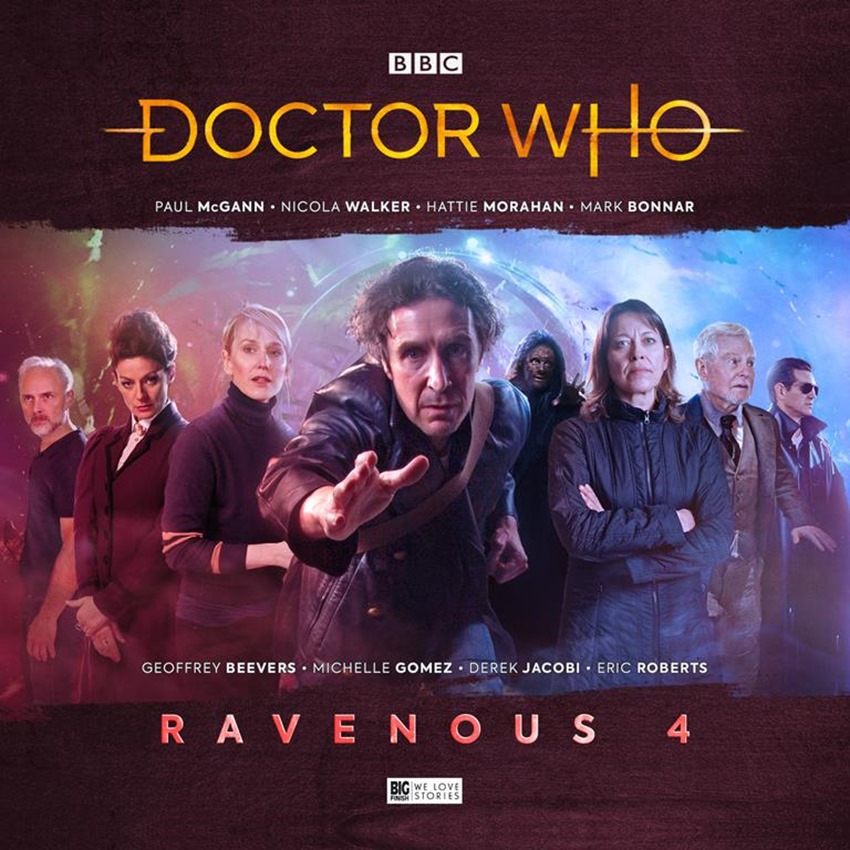 Finished watching the latest season of Doctor Who and you've got a hunger for more adventures through time and space? Well good news then pal, because while the next season starring Jodie Whittaker may be light years away from broadcast, there's a whole wealth of content to be had on the audio side of wibbly wobbly timey wimeyness.
Big Finish has been producing a ton of adventures over the years that have featured the Gallifreiyan pipes of Doctors past and present, and they're busy ramping up Paul McGann's eighth incarnation of the iconic hero for his biggest showdown yet: A battle against his greatest hits collection of his most personal nemesis, the Master. Well, not just one Master, but four of them.
While having Michelle Gomez back as Missy, Derek Jacobi and Geoffrey Beevers confronting the Eight Doctor in one of his final adventures is enough of a challenge, the Ravenous 4 is rounding out the quartet of evil with the return of Eric Roberts as the TV Movie incarnation of the villain. To add another time spanner to the mix, The Doctor and his companions will also have to deal with Mark Bonnar's unhinged Time Lord The Eleven, a malevolent murderer who somehow manages to retain all of his previous personalities in every regenerated body that he has possessed.
Can you say tenuous alliance? McGann's Doctor won't be short of allies, as he'll still have regular companions Nicola Walker (Liv Chenka) and Hattie Morahan (Helen Sinclair) by his side. The four part story will kick off in October, and so far it sounds like a blast. Eric Roberts is one of Hollywood's underrated treasures, Missy is always maniacal fun and the Ravenous 4 marks the end of a long journey for McGann's Doctor.
A journey that still has one more pitstop to make in July, as Jacobi's "War Master" incarnation makes an appearance during the more cataclysmic days of the Last Great Time War.
Last Updated: March 29, 2019