It's mid-November… which means that Christmas has arrived and is in full swing! Making headway into the festive period, and with Mickey Mouse having celebrated his 90th birthday just this weekend past, Disney has some ambitious films coming out. The first one,The Nutcracker and the Four Realms, is now in theatres for moviegoers to get a hearty dose of the holiday eggnog.
Now. In mid-November. Riiiiight.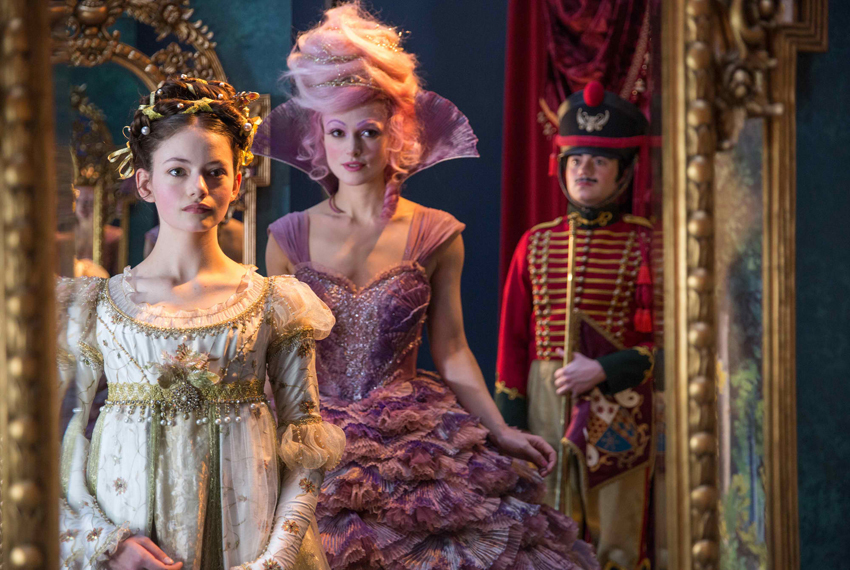 On paper, Nutcracker has a great deal going for it. Directed by Lasse Hallström (with reshoots by Joe Johnston, concernedly), the film boasts an impressive cast that includes Kiera Knightley, Helen Mirren, Morgan Freeman and Richard E. Grant, as well as a reimagining of Tchaikovsky's Nutcracker Suite by composer James Newton Howard, and the sound of the London Philharmonic Orchestra as conducted by Gustavo Dudamel. All of this comes together to create what the trailers and marketing have propagated to be a visual extravaganza.
What the involvement of all these talented people amounts to though is a cinematic experience that is held back by the fact that it is being shown in a cinema.
The film follows young and innovative Clara Stahlbaum (played by Mackenzie Foy of Twilight notoriety), who attends a Christmas Eve party in a search of a key in order to open an egg-shaped box, left to her by her deceased mother and created by her Godfather (Morgan Freeman). Her search leads her into the beautifully-rendered fantasy realms of the toy kingdom, populated by toys previously brought to life by her mother. This includes the nutcracker Captain Philip Hoffman (Jayden Fowora-Knight) and the candy-coated Sugarplum Fairy (Kiera Knightley). But it is not just fun and wonders to be had in this world, as Clara is quickly caught up in a tense standoff between the Lands of Flowers, Sweets and Snowflakes, and the "fourth realm", the Land of Amusements, led by Mother Ginger (Helen Mirren).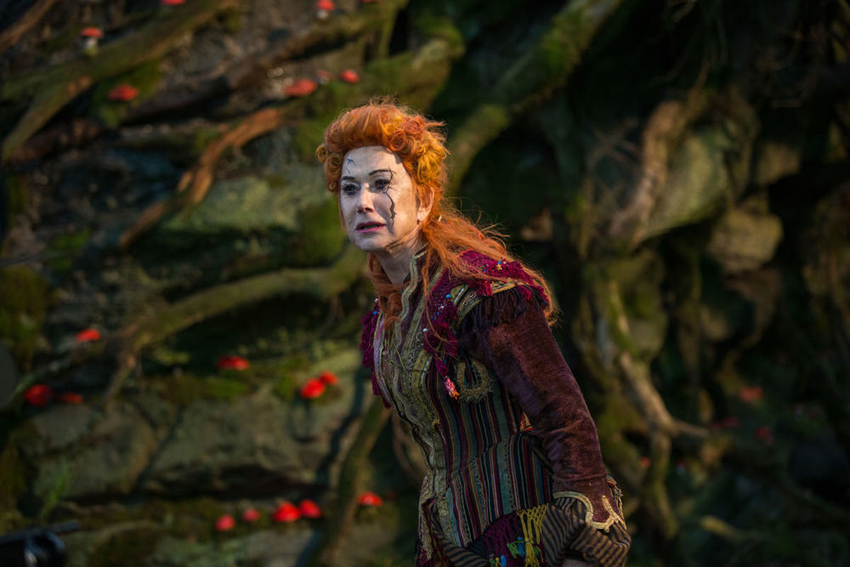 Not to beat around the bush, but The Nutcracker and the Four Realms is a hot mess of a movie. It is evident from the get-go that the film is a reimagining of the nutcracker story and ballet in the same vein as Tim Burton's Alice in Wonderland. It's another story of a young woman returning to a magical land which is being threatened by a power struggle. But while Alice was likeable, skeptical, and sought to seize control of her own life, Clara's motivations are confusing. The development her character goes through is ill-paced and not well defined, not to mention the cliché elements of a dead parental figure and feelings of societal belonging. She has achieved little internally by the movie's end and that emotional lacking results in an unsatisfied conclusion.
Now, this wouldn't be a problem if writer Ashleigh Powell had gone down the George Miller route of storytelling and made the lead character but an observer in a world that she wished to showcase (See Mad Max: Fury Road for reference). Said world is where this movie flourishes. The visuals are stunning. Warm, Christmas colours are each accentuated to not only create the distinction between the toy kingdom and the real world but also between each of the different landscapes that are presented.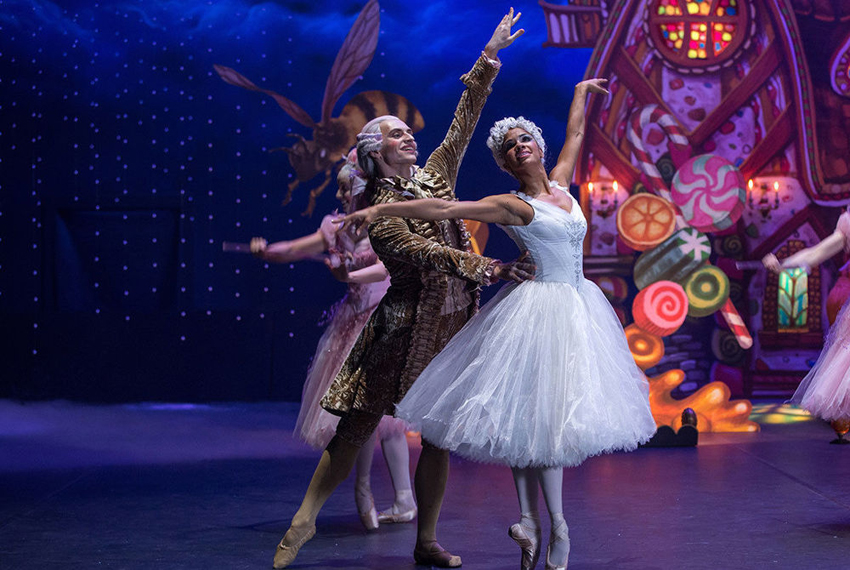 There is also some great design work on display here. I especially like the Mouse King, who is revealed to be a withering mass of mice, coming together to form a hulk of a creature. Helen Mirren's carnival contraptions are raw nightmare fuel. And the overall aesthetic can at times be both charming and elegant. Speaking of elegance, there is a downright beautiful ballet sequence where a dancer twirls to a portion of Tchaikovsky's music, played in a scene that looks like it was lifted straight out of a Nutcracker theatre show.
However, this does play into what I mentioned about the limitations of cinema. Nutcracker and the Four Realms does its best to put its visuals and musical score in the foreground along with the characters and the plot. While James Newton Howard's score and the eye-catching imagery deserve to be there, it can be distracting. Not only that, but the movie dedicates a good portion of the script and running time to providing exposition, namely the mechanics of this imaginary world. This is not called for. Especially when you convolute a simple story in your adaptation, which the film does.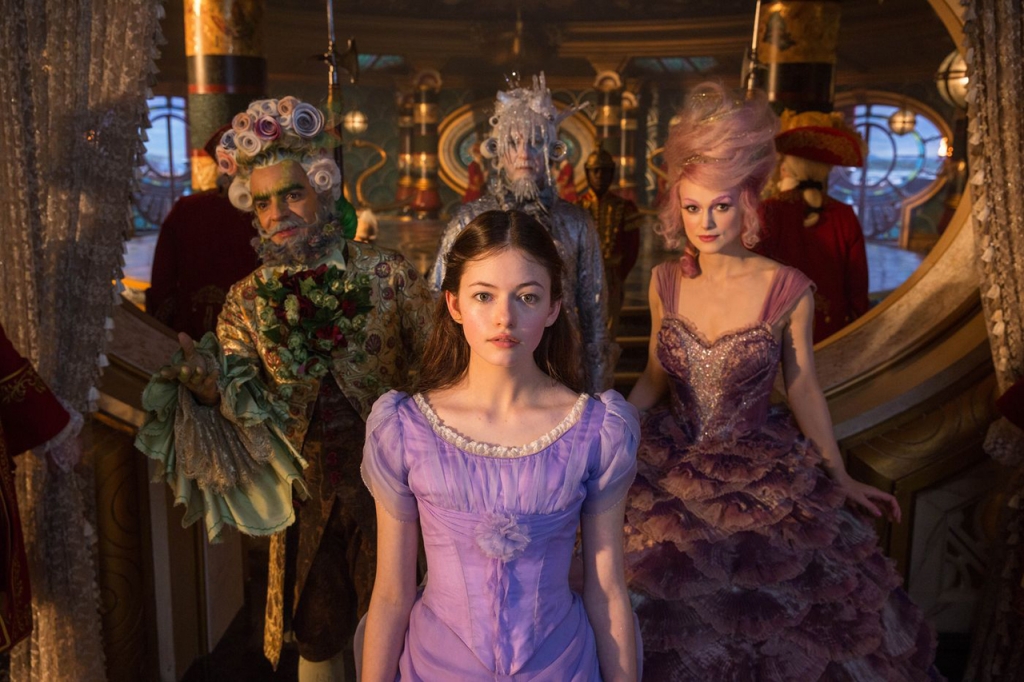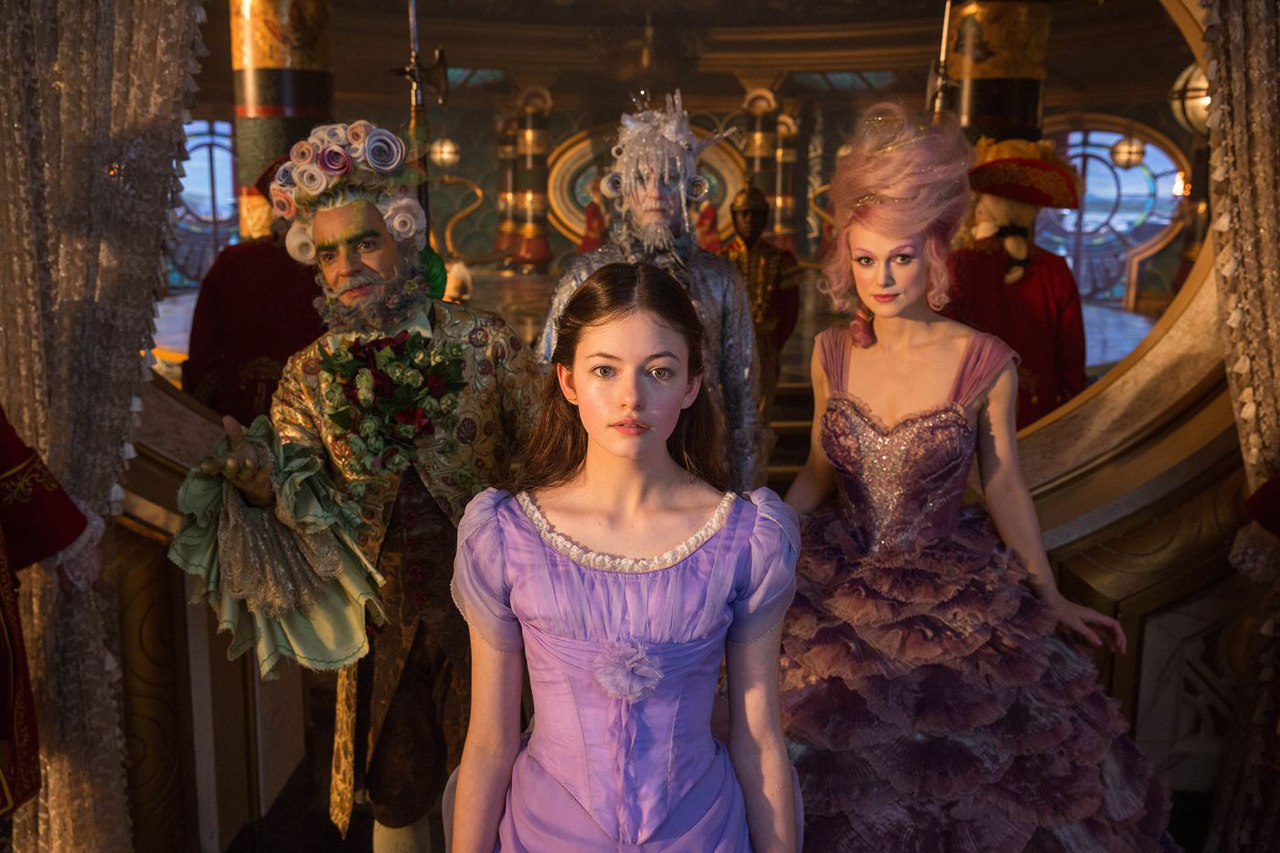 The performances are a mixed-to-negative bag. Helen Mirren as Mother Ginger is legitimate and excels in her minimal screen time. Mackenzie Foy is a competent lead. Jayden Fowora-Knight does very well for his first extensive movie role. But of much disappointment was Kiera Knightley's Sugarplum Princess who, after just two minutes, became unbearable thanks to a squeaky, high-pitched delivery and a character that did nothing for her. An accomplished actress, but not a role to be proud of.
But the acting and nature of the plot are irrelevant to the execution of The Nutcracker and the Four Realms. Were you desiring to enjoy Tchaikovsky's music that accompanied a visual spectacle, a better alternative (if possible) would be to go see a stage production. Because of this, Nutcracker risks feeling like a festive Disney cash grab. And this material deserves a far better adaptation.
Last Updated: November 22, 2018
The Nutcracker and the Four Realms

Hampered by a convoluted story, iffy performances and an overall, rocky execution, The Nutcracker and the Four Realms suffers from being an exercise in style over substance. No amount of good music and good-looking visuals can redeem it from being a disappointing Christmas gift.